Law, Transparency, and Freedom Make Hong Kong a Financial Center
September 18, 2013 6:04 am Last Updated: September 24, 2013 11:04 am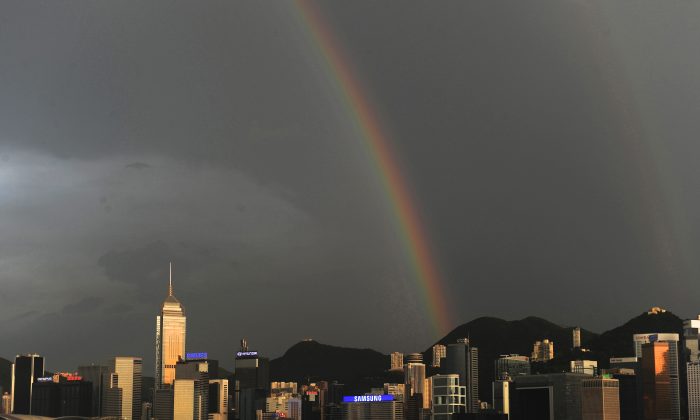 HONG KONG—Hong Kong is the number three ranked financial center in the world, a regional powerhouse. This was the news in the Xinhua-Dow Jones 2013 International Financial Centers Development (IFCD) Index released on Sept. 10.
According to the report, New York and London continue to rank as the top two. Hong Kong has surpassed Tokyo for the first time to move into third. Shanghai remains entrenched in sixth place for the third consecutive year.
Hong Kong has one of the highest concentrations of international banks in the world. Of the largest 100 banks, nearly 70 do business in Hong Kong. Hong Kong's position as the main financial center in the region is based on partly on its market being highly transparent, with high demand on disclosure from financial organizations and scrupulous supervision.
Beijing appears to be trying to boost Shanghai's prospects. It supports Shanghai's newly established free trade zone, where the yuan would be fully convertible.
While the moves appear to threaten Hong Kong's position as an offshore financial center, Chinese financial analyst Liao Shiming believes that as long as Hong Kong can maintain its independent legal/judiciary system and freedom, Shanghai could not threaten its position as the top financial center in the coming 30 years.
According to Liao, Europe and the United States cannot threaten Hong Kong's dominance in the region; Tokyo's international financial activities do not overlap with Hong Kong in coverage or area, and hence will have no direct effect on Hong Kong. Shanghai is the only real threat.
Shanghai with its close ties with Beijing, geographic advantage and economic position could already have forged ahead of Hong Kong except for Hong Kong's independent legal/judiciary system; a highly efficient, neutral civil service, and its fully open and transparent, unrestricted free flow of information.
As long as Hong Kong maintains these three big advantages, its international financial position will not be surpassed by Shanghai, as the Beijing will not allow Shanghai to develop independently.
Liao told the Epoch Times:"Actually because of these three big advantages, cities in the mainland could not surpass Hong Kong to become the so-called financial center. The interesting point is, these three advantages are embodied in the content of the one-country-two-systems agreement"
Views expressed in this article are the opinions of the author and do not necessarily reflect the views of The Epoch Times.