The fence put up around the U.S. Capitol in the wake of the Jan. 6, 2021, Capitol breach has been reinstalled about seven months after it was taken down.
As trucker convoys make their way toward Washington, the U.S. Capitol Police (USCP), in conjunction with various partners, has solidified a security plan "to prevent any disruption to the important work of Congress" and in light of President Joe Biden's scheduled March 1 State of the Union Address, USCP Chief Tom Manger said in a statement.
"Out of an abundance of caution, and in conjunction with the United States Secret Service, a plan has been approved to put up the inner-perimeter fence around the Capitol building for the State of the Union Address. I have also requested support from outside law enforcement agencies as well as the National Guard to assist with our security precautions," he said.
Workers reerected the fencing on Feb. 27.
Another prong of the plan is the closing of multiple roads on March 1, but USCP officials said the same roads were closed in the past and are "not related to the potential truck and vehicle convoys."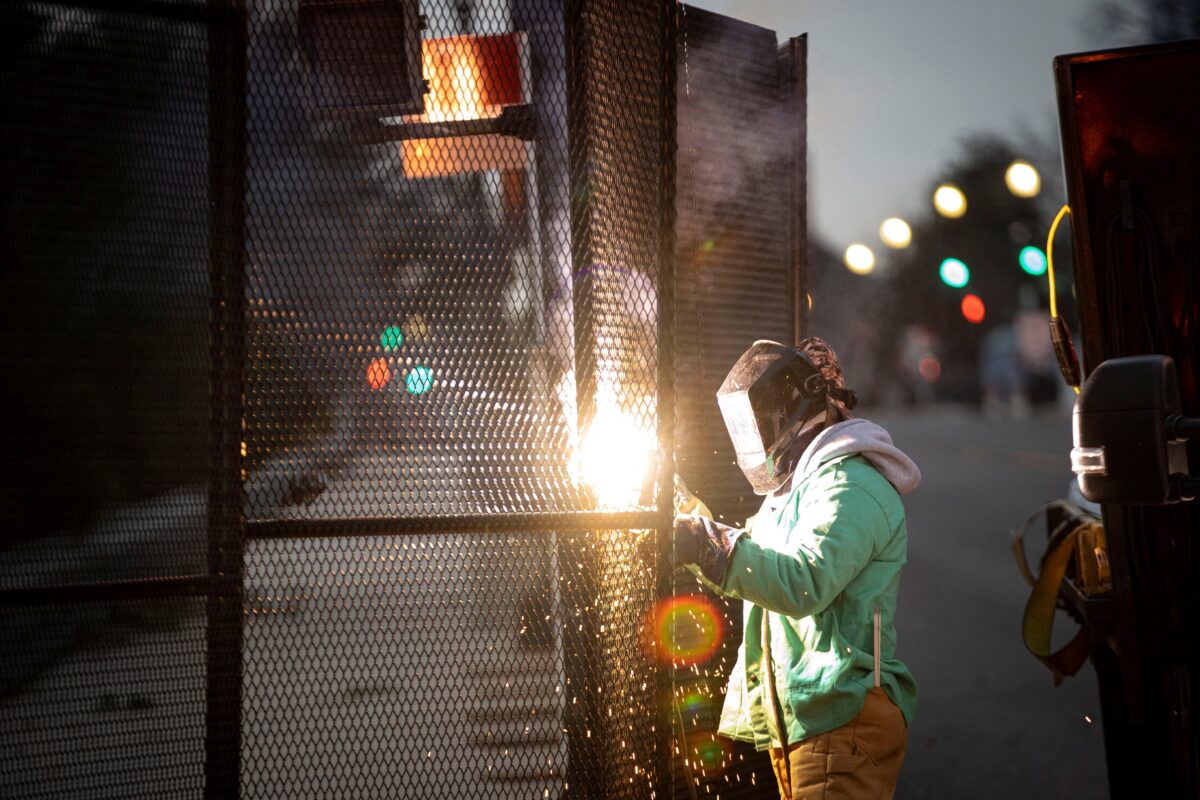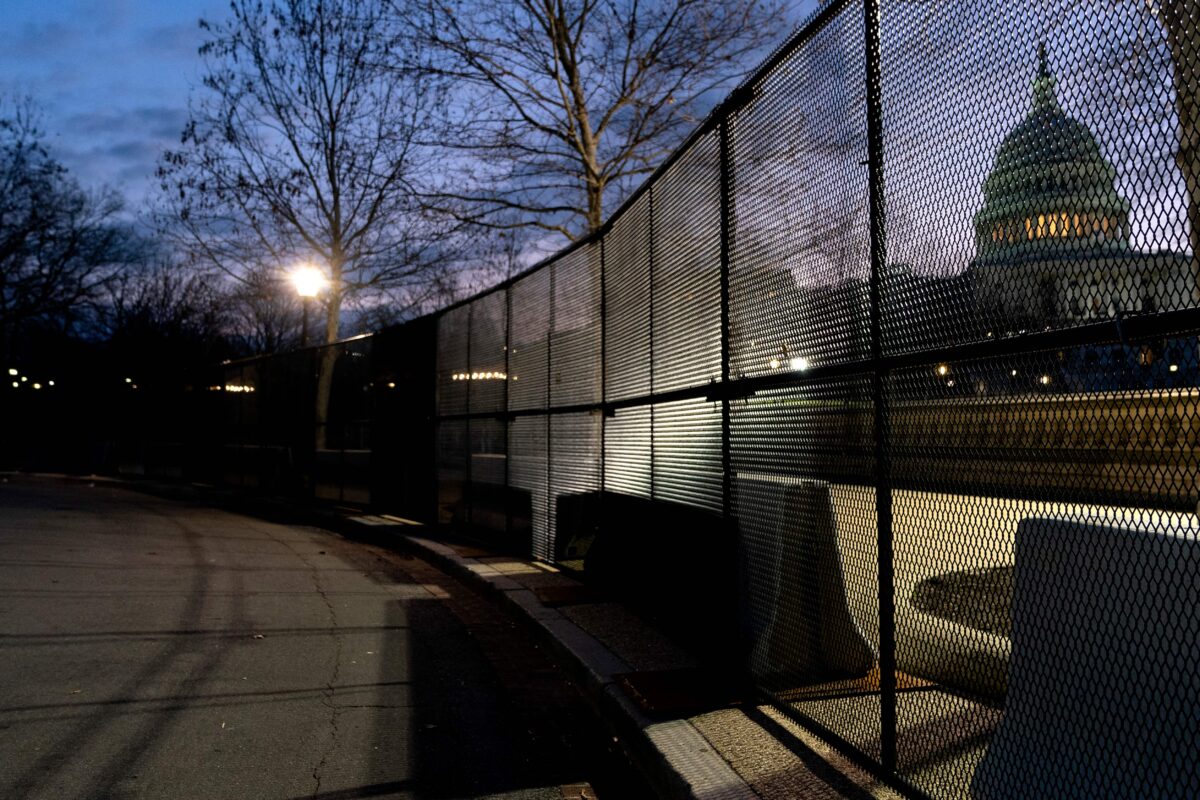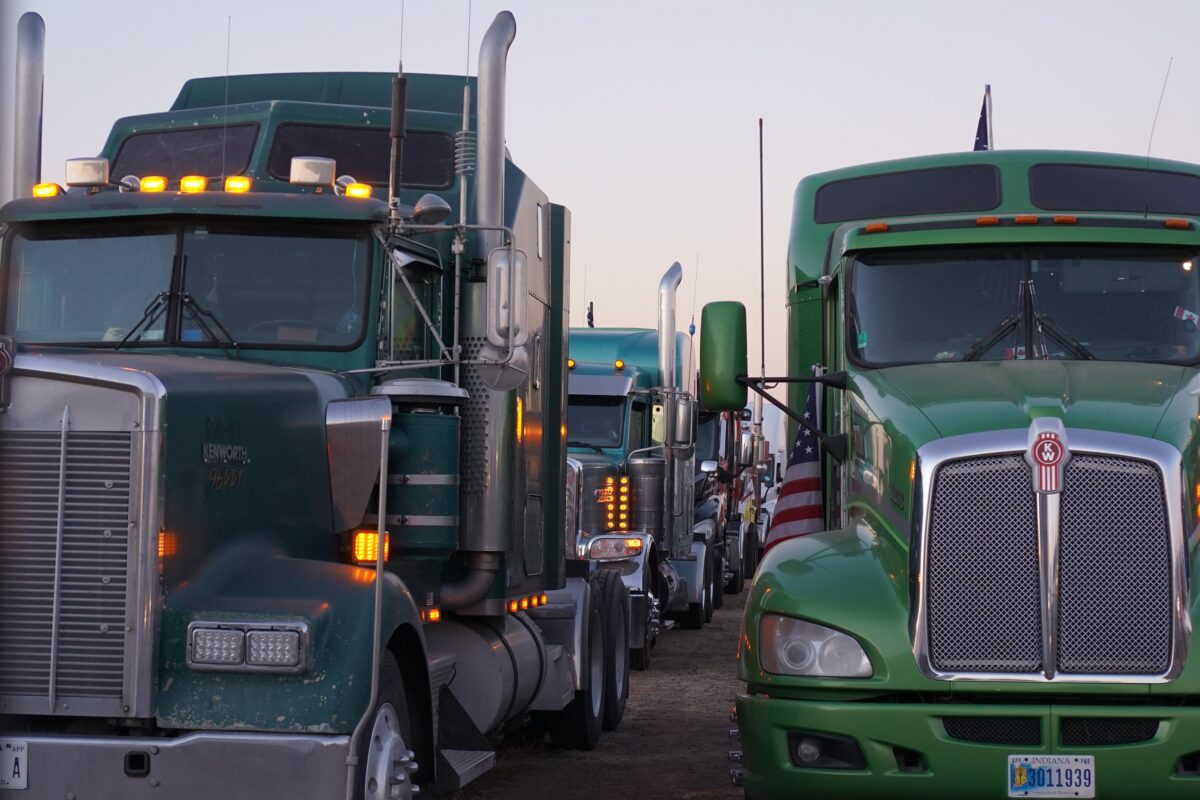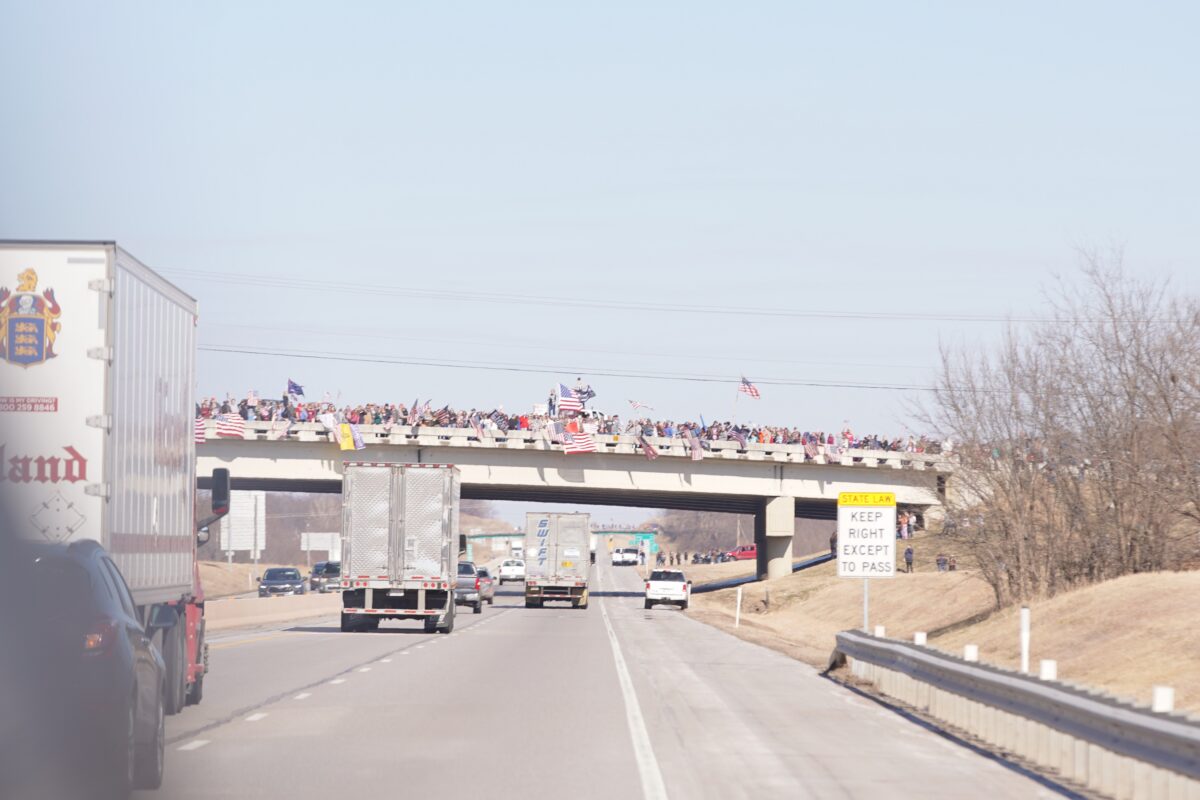 A major convoy is moving east after launching from California on Feb. 23. The group arrived in Big Cabin, Oklahoma, on Feb. 27 and is on track to reach Washington on March 5.
Organizers created the group to protest against COVID-19 vaccine mandates and other actions from the Biden administration.
USCP's previous statement on Feb. 18 said it and other agencies were aware that a series of convoys would be arriving in Washington around the time of Biden's speech. Officials said they would "facilitate lawful First Amendment activity" and that they hadn't yet decided on whether to reinstall the fencing.
Congresswoman Eleanor Holmes Norton (D-D.C.) said she understands security concerns related to the convoys that led to the reinstallation.
"However, I will ensure that the fencing comes down as soon as possible to restore freedom of movement for District of Columbia residents and the general public," Norton, who introduced a measure in 2021 that would bar permanent fencing at the Capitol complex, said in a statement.
The fencing was taken down in July 2021, although it was put back up for a short period of time ahead of a rally in September 2021 for people still being held on charges related to the Jan. 6, 2021, Capitol breach. About 400 people attended the rally, and the fencing was removed again after the event.