The U.S. military has successfully tested a laser weapon mounted on an Apache helicopter, according to a press release from Raytheon, the laser's manufacturer.
The laser system blasted targets at various altitudes, speeds, and flight patterns, making it the first laser weapon to fire successfully from a rotary wing aircraft. According Raytheon, the successful test means that helicopters could soon be equipped with high powered lasers.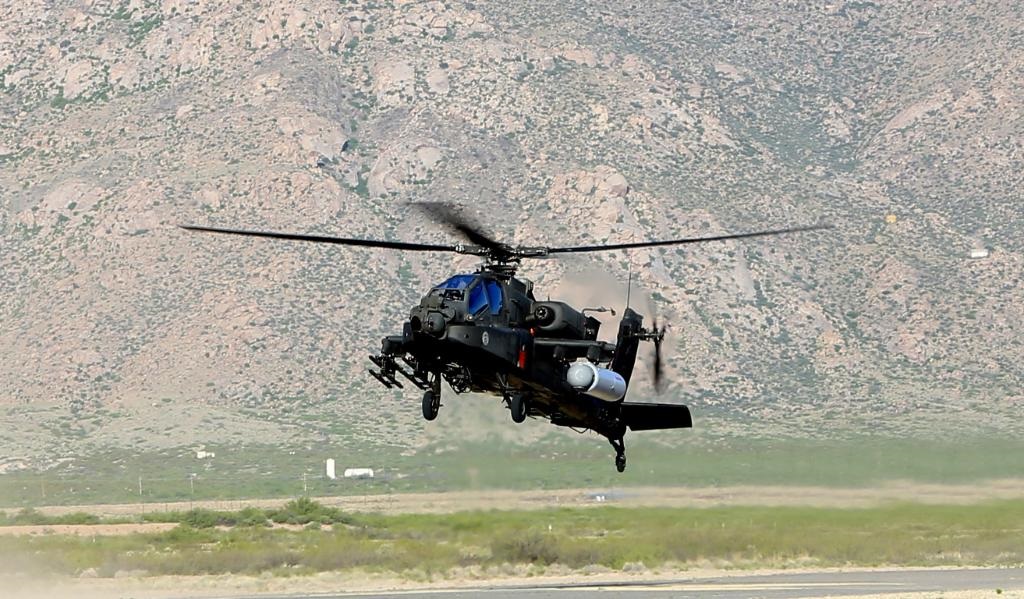 In the test, the helicopter hit a stationary target one mile away. The data collected from the test can be used to further advance laser weaponry.
"Our goal is to pull the future forward," said Art Morrish, vice president of Advanced Concepts and Technologies for Raytheon Space and Airborne Systems. "This data collection shows we're on the right track."
Raytheon coupled the laser with an advanced targeting system, which acquired the target and helped aim the laser blast.
The United States already had an operational laser weapon installed on the USS Ponce warship.