Tragically, America must once again prayerfully pause with profound compassion and listen to the ocean of tears flowing from the city of Las Vegas.
American flags are too often at half-staff to honor those killed in mass-shootings.
The senseless murder of 59 people and wounding of 527, during the nation's most horrific mass shooting, must ignite the deepest emotions of sorrow, sympathy, and empathy in the heart of America.
This most recent manifestation of abominable evil demands the nation's condolences for the indescribable suffering of the victims, as well as for their families, friends, and co-workers.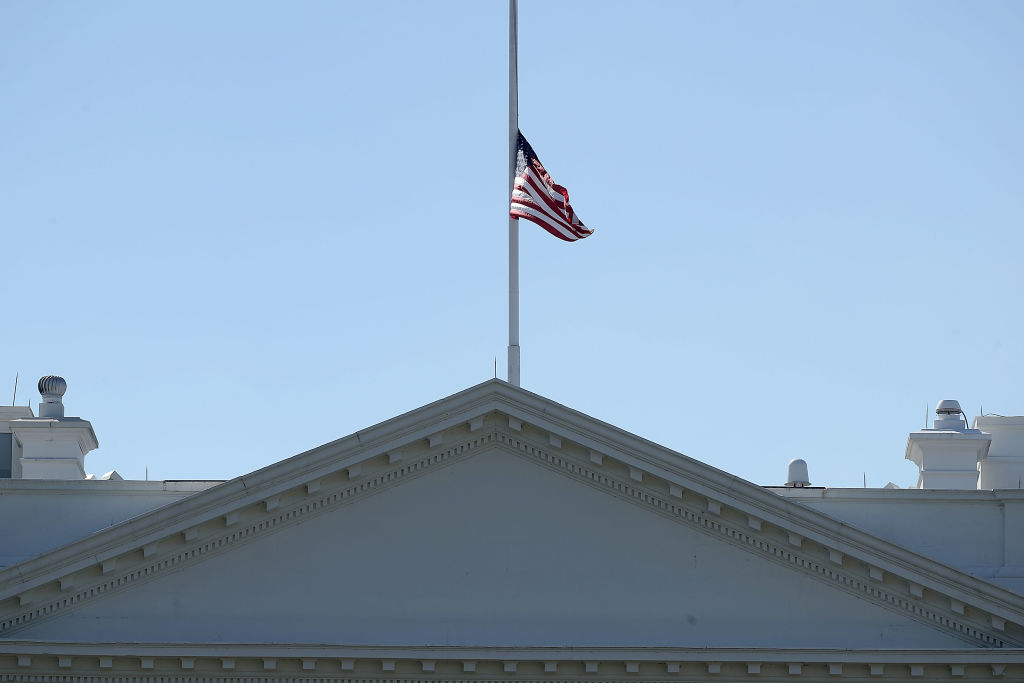 America must also honor many unsung heroes who placed themselves in harm's way to prevent additional fatalities. First-responders, private security, and medical professionals also deserve America's praise for their selfless dedication to help the victims.
Our nation must also have unwavering hope, moral courage, and relentless resolve so healing may assuage the wounded heart of America.
America: Never Give Up
After the April 20, 1999 Columbine High School Tragedy, it was my privilege to travel the nation speaking at conferences to educators, law enforcement, and community leaders. The mission of my work was to inspire leadership to address the culture of violence and prevent additional heartbreak.
Shortly after the April 16, 2007 Virginia Tech shooting, also known as the Virginia Tech massacre, I was invited to speak to parents and family members of the victims. This mass-shooting tragedy was the worst in America at that time.
After the Dec. 14, 2012 killing of 20 children, ages 6 and 7, and 6 adult teachers and staff members at Sandy Hook Elementary School in Newtown Conn., this tragedy was also addressed in my articles and presentations.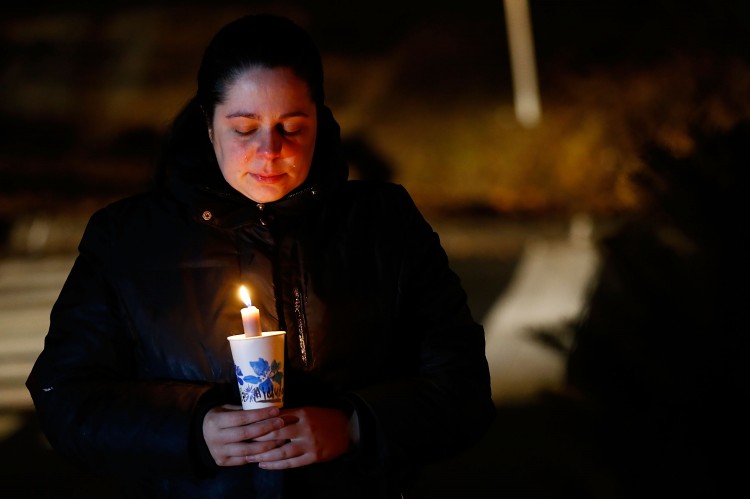 On June 12, 2016, the heart of America was once again lacerated by the Orlando nightclub shooting. The tragedy was addressed in my article titled "Orlando Shootings: Compassion, Empathy, Sympathy," for the June 16, 2016 edition of the Epoch Times.
For nearly twenty years, I have been working to prevent violence in America through numerous initiatives built on the foundation of leadership, vigilance, and collaboration.
During this time, I have repeatedly stressed that America must have the moral courage to stop the scourge of violence. This violence unleashed in our schools, workplaces, houses of worship, and communities must have our renewed resolve, and we must never give up.
Las Vegas Victims: A Spotlight
America must never give up, and now, once again, we must awaken compassion in our hearts. Our nation must take the time to reverently pause and reflect on lives gone too soon. Each person who perished in Las Vegas deserves America's eternal remembrance, including the following:
Sonny Melton, 29, who worked at the Jackson-Madison County General Hospital, according to his Facebook page, is understood to be the first known fatality from the concert event. His wife, Heather Melton survived due to Sonny's heroism as memorialized by these somber words. "He saved my life. He grabbed me and started running when I felt him get shot in the back. I want everyone to know what a kind-hearted, loving man he was, but at this point, I can barely breathe."
Susan Smith, a 53-year-old mother and office manager for Vista Elementary School in California. Susan was married and the mother of two young-adult children. She was remembered by her school in a Facebook posting with the words, "she was a wonderful woman, an advocate for our children, and a friend."
Rick Silva, 21, had recently started a private security job because, according to his stepsister Daisy Hernandez, "he loved helping people." She also stated, "All I can tell you is that he was a great son, brother, and uncle who was loved by so many people. He had just turned 21 this August and I'm pretty sure he died trying to protect people at that concert."
Rhonda LeRocque, a mother, daughter, wife, aunt, and sister who was remembered by her sister in a Facebook post. "My Beautiful Sister Rhonda LeRocque lost her life in the Las Vegas mass shooting, Karina Champagne posted. "My heart is broken, I'm numb, I feel paralyzed. This doesn't seem real. All I can do is turn to God's word for comfort, just as she would want me to. May she rest now until her name is called and she is awakened in paradise."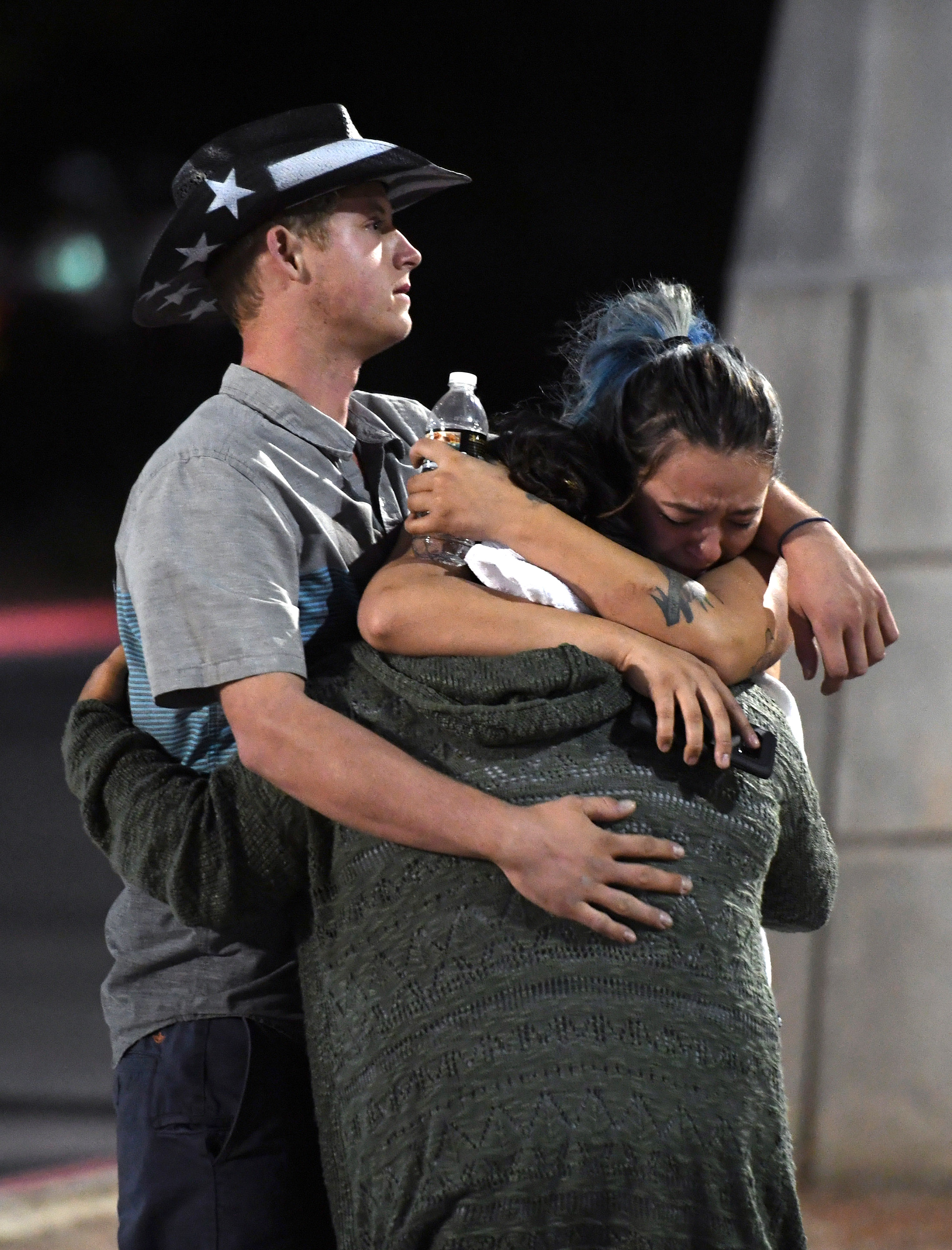 Quinton Robbins, from Henderson, Nevada, was remembered on Facebook by his aunt, Kilee Wells Sanders. She posted that Quinton was the "most kind and loving soul." She also noted that "Everyone who met him, loved him. His contagious laugh and smile. He was truly an amazing person. He will be missed by so many, he is loved by so many. So many awesome talents. I can't say enough good about this sweet soul."
Jack Beaton, was celebrating his 23rd wedding anniversary with his wife Laurie and friends at the concert. The day after the shooting, his son wrote about his father on Twitter. "He jumped in front of my mom and got shot. I love you dad."
Final Reflections
The heartbreaking loss of these innocent souls, and all who perished, so cherished by family, friends, and communities, reminds us of the sacredness of each human life. Each of us is mystically connected in a human family and respect must always be the order of the day.
As we eternally honor the memories of all lost in Las Vegas, let us awaken compassion, empathy, and sympathy in the heart of America.
All who were lost in Las Vegas on that fateful day must be forever remembered with dignity, honor, and reverence.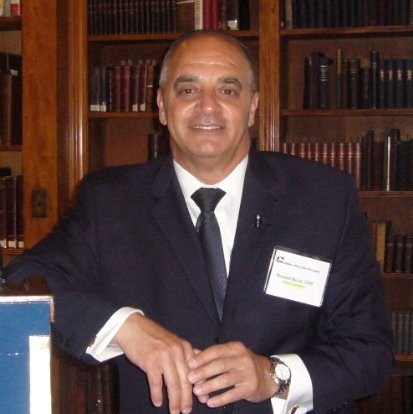 Vincent J. Bove, CPP, is a national speaker and author on issues critical to America. Bove is a recipient of the FBI Director's Community Leadership Award for combating crime and violence and is a former confidant of the New York Yankees. His newest book is "Listen to Their Cries." For more information, see www.vincentbove.com
Views expressed in this article are the opinions of the author and do not necessarily reflect the views of The Epoch Times.