At least one person was shot and killed at a free speech event in Copenhagen, Denmark, on Saturday. It was attended by controversial Swedish artist Lars Vilks, who was not harmed. 
Danish Prime Minister Helle Thorning-Schmidt said the shooting was a "terror" attack, and she said the whole country is on alert. The suspects in the incident have not been captured.
Vilks and his supporters had gathered at the building before at least two gunmen stormed the building and fired shots before fleeing. Vilks' depiction of the Prophet Mohammed has angered the Muslim world.
"We have never taken any chances," Helle Merete Brix, who is the founder of the Lars Vilks Committee, told CNN.
"What we have so much been frightened would happen happened tonight."
Danish police say they now believe there was only one shooter in the attack that also left three police officers wounded during a free speech event.
After initially searching for two suspected gunmen, Copenhagen police said Saturday that "preliminary interviews indicate there was only one perpetrator." Denmark's security service called the shooting "a likely terror attack."
Police released a blurred photograph of the suspect wearing dark clothes and a scarf covering part of his face.
 In a statement, Danish police say they are looking for the perpetrators who drove away in a dark Volkswagen Polo after the shooting shortly before 4 p.m. (1500 GMT, 10 a.m. EST) at the Krudttoenden cafe. The police said the victim was a 40-year-old man.
Brix said there was "no doubt" the shooting was due to Vilks. 
"This is … why we set up the committee: to support Mr. Vilks and support his right to freedom of speech," Brix said.
The killing comes just a month after gunmen shot and killed 12 people at the Paris offices of Charlie Hebdo, a satirical magazine that depicted the Prophet Mohammed.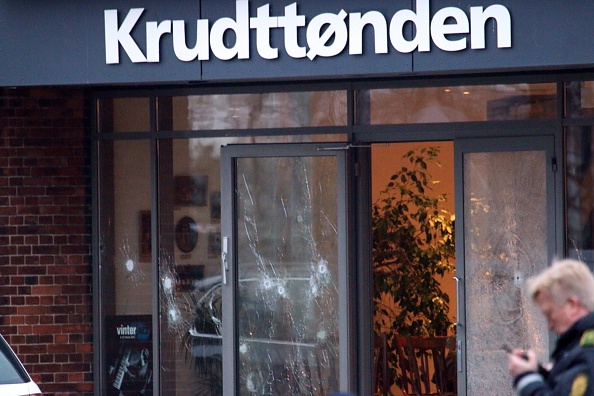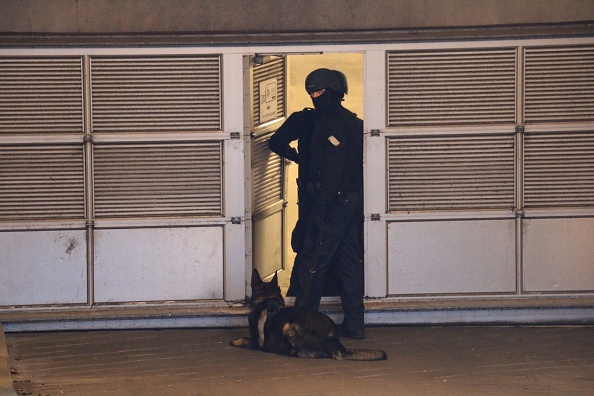 Jodie Ginsberg, who is the chief executive of Index on Censorship, condemned the attack on Saturday.
Here's her statement: "The use of violence on a gathering exploring the intersection of religious and artistic freedom should send shivers down our spines.
"The Charlie Hebdo murders inspired intensified public debate about free speech and its value. Many people who had previously given little thought to free speech were drawn for the first time into online discussions or attended events to help them get a better understanding of the issues. It would be terrible if violent acts such as that in Copenhagen shut down free speech even further."
"The ability to express ourselves freely, to attend meetings and debates without fear of violence, is fundamental to a free society. Free speech must be protected.
"This is not just about cartoons or offence. If violence is allowed to win, free speech – and all of our ability to be who we are, practice what religion we like, have relationships with whomever we want – dies."
Brix said she was ushered away with Vilks by one of the Danish police guards that he gets whenever he is in Denmark.
The cafe in northern Copenhagen, known for its jazz concerts, was hosting an event titled "Art, blasphemy and the freedom of expression" when the shots were fired.
"I heard someone firing with an automatic weapons and someone shouting. Police returned the fire and I hid behind the bar. I felt surreal, like in a movie," Niels Ivar Larsen, one of the speakers at the event, told the TV2 channel.
François Zimeray, the French ambassador to Denmark who was at the conference, tweeted that he was "still alive."
Vilks, a 68-year-old Swedish artist, has faced several attempted attacks and death threats after he depicted the Prophet Muhammad as a dog in 2007.
A Pennsylvania woman last year got a 10-year prison term for a plot to kill Vilks. In 2010, two brothers tried to burn down his house in southern Sweden and were imprisoned for attempted arson.
The Associated Press contributed to this report.