Longtime TV host Larry King revealed that he had a stroke and was in a coma for several weeks earlier this year.
"I had a stroke," King told Extra. "Everything got better except [for] my left foot, and I have been rehabbing that every day, and they tell me I'll be walking by Christmas. Not bad, I've been walking with a walker."
Elaborating further, the 86-year-old said 2019 has been hard for him.
"It's been a rough year, I don't remember anything since March—I had the stroke in March," he told the entertainment show. "I haven't driven a car, but I'm back at work and that makes me feel great."
King is currently working for Ora TV, which has his talk show, "Larry King Now."
"It's been a long, hard ride," he added. "My head doctor said I have an incomparable spirit."
In April, King was hospitalized for a heart procedure.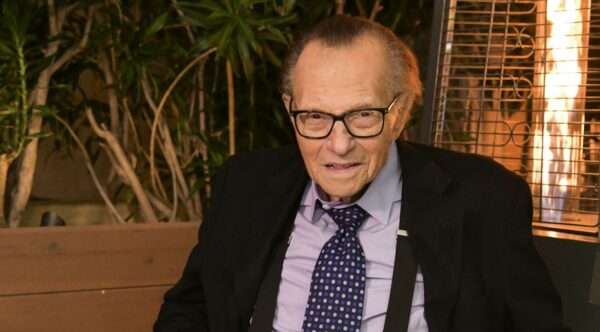 According to an Ora TV statement to media outlets in April, "His doctor successfully performed the angioplasty and inserted stents to reopen the previous bypass from 1987."
"He has been recuperating in the hospital and is scheduled to be released soon. His doctors expect him to make a full recovery," it added.
The Mayo Clinic says angina is chest pain that is caused by reduced blood flow to the heart.
King, whose broadcasting career began in the late 1950s, had a heart attack in 1987 and was diagnosed with prostate cancer in 1999. In 2017, King said he was diagnosed with stage 1 lung cancer after he got an X-ray during a routine annual physical exam.
"I didn't have any pain, but when they took a chest X-ray the doctor said, 'There's a little cloud here…,'" he told People magazine in 2017. "They said I was lucky and smart to get annual chest X-rays because lung cancer doesn't give you any signs until it's in late stages," King explained. "And by then it's too late."
The malignant growth was then removed by surgeons, he confirmed.
"They went in through my ribs with a tiny camera and snipped it out," he said. "I only had a little pain and some shortness of breath, but once my speech is back full—and that took about a week—I went right back to work."