South Australia is set to become the host of the world's biggest battery equipped with the ability to support an all-renewables electrical grid.
Australia's energy retailer kingpin, AGL, has announced Finnish manufacturer Wärtsilä will be heading the construction of its new $180 million (US$130 million), 250 megawatt (MW) grid battery—the first of a planned 850 MW national battery roll-out.
The battery will be built right beside South Australia's largest power station—AGL's 1,040 MW gas-fired plant on Torrens Island in Adelaide, which is currently undergoing a gradual retirement as the ageing system becomes uneconomical to keep afloat.
"Torrens Island has played an important role in the state's energy generation for many decades, and our plans ensure the site's legacy continues with smart and sustainable technologies," AGL Chief Operating Officer, Markus Brokhof, said in a media release.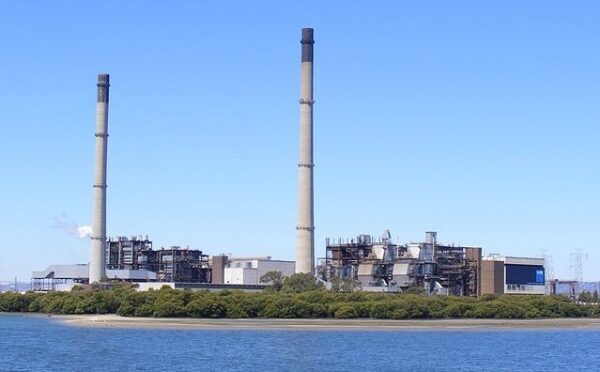 The battery will also have a storage capacity of 250 megawatt-hours (MWh), meaning the station will be able to operate at its maximum output of 250 MW for one hour.
However, the project includes space for a potential expansion of up to 1,000 MWh of storage which could see the battery run for up to four hours instead.
"This grid-scale battery will support South Australia's energy transition, providing essential capacity when renewable generation is impacted and during periods of high demand," Brokhof said.
South Australia had previously faced an energy security shock in 2016 when extreme weather forced a wind farm—one of the state's key sources of power—to disconnect from the grid, creating a chain reaction that inevitably led to power outages for 850,000 of the state's residents.
The announcement by AGL comes after Australia's Energy Security Board warned the government that a complete overhaul of the nation's grid infrastructure was essential amid an increasing shift to solar and wind, without which Australians could face blackouts and price spikes.
But one of the crucial points made by the board outlined that the redesign required a method of maintaining grid frequency.
What Is Grid Frequency, and What Does AGL's Battery Have To Do With It?
AGL's battery is capable of supporting a grid composed of 100 percent renewables through its use of specialised software to help maintain the grid's 50 hertz (Hz) frequency, which drops as power demand grows.
Expert in electrical grid systems and Professor of Engineering at the University of Melbourne, Iven Mareels, explained that coal, gas, or hydropower generators typically carried out the critical task of keeping the grid in sync at 50 Hz.
"All the power in the wires are synchronous everywhere in the grid, at exactly the same frequency," Mareels told The Epoch Times. "That's really important. Without it, it doesn't work."
Should the figure drop too far below 50 Hz, consumers are disconnected in an attempt to return the frequency back to normal and, in turn, sending parts of the state into a blackout.
However, the mechanism to maintain grid frequency is absent in solar, wind, and battery systems.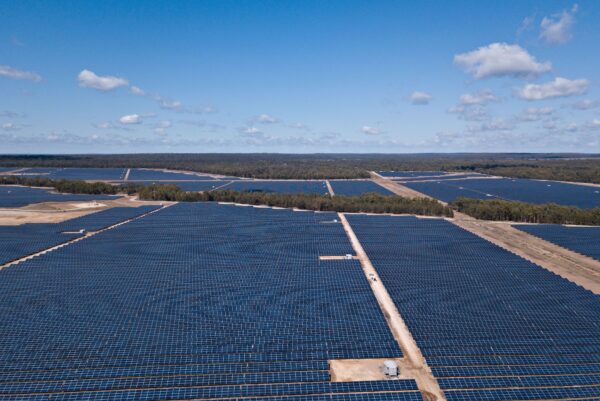 Coal, gas, and hydro generators are backed by turbines spinning at 50 revolutions per second—or 50 Hz.
Batteries, on the other hand, use "inverters" to connect to the grid, transforming their direct current (DC) output to the grid's 50 Hz alternating current (AC).
This process, Mareels explained, is usually performed by matching the frequency of the grid. But as the nation transitions away from coal and gas generators, issues arise over who sets the frequency in the first place.
"The inverter can be a 'slave' to the grid," Mareels said. "The problem is, if you take all these big machines away, who is the boss?"
AGL's grid-forming battery, on the other hand, uses complex software to handle this exact issue, attempting to maintain the grid's frequency of close to 50 Hz.
Can Batteries Support Australia's Rapid Renewables Rollout?
Despite the push for lithium battery storage alongside renewables, Mareels said that the technology was insufficient to support Australia's transition to more wind and solar.
Mareels explained the issue was that too many batteries would be required to provide backup power generation for an adequate period of time.
"They do have a role to play, but not on the big grid," Mareels said. "You can never build batteries enough to store for the grid."
South Australia's first big battery, built by Tesla and costing around $172 million, currently outputs 150 MW with 185 MWh of storage—meaning it can output at maximum for just 74 minutes.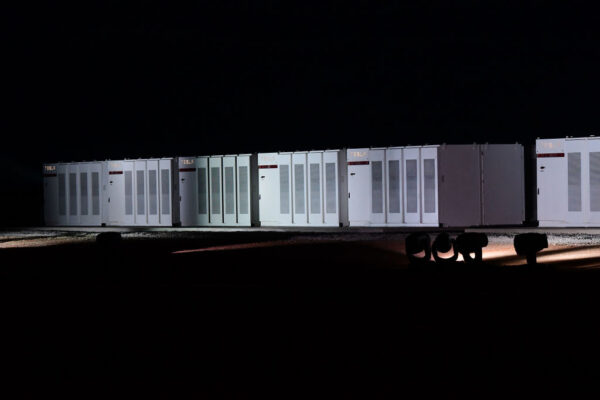 And AGL's new 250 MW, 250 MWh battery can only operate for one hour.
Mareels instead suggested that Australia's pathway to energy security lay in pumped hydro, which uses huge water reservoirs as a way of storing energy.
"For large, massive storage, I'd put my money anytime on water before I put it on batteries," Mareels said.
Snowy Hydro, the Australian government-owned electrical generation and retailing company, is currently constructing Snowy 2.0, a 2,000 MW, 350,000 MWh pumped hydro storage system capable of running for up to 75 hours.
Although the project is estimated to cost between $3.8 billion and $4.5 billion—25 times as much as AGL's new battery—the storage capacity will be 1,400 times greater.
Furthermore, Mareels noted that lithium-based batteries were "not as renewable as people make them out to be," given that lithium is a limited, finite resource.