COSTA MESA, Calif.—South Coast Plaza in Costa Mesa—the largest shopping mall in Orange County—reopened on Aug. 31 after the state of California relaxed restrictions on indoor businesses in counties with lower case counts of COVID-19.
Over 100 different shops, along with 20 restaurants, reopened on the first day allowed by law. Many businesses opted to remain closed in light of ongoing state restrictions, including mandatory face coverings and customer limits.
A moderate number of customers had arrived shortly after the mall's 11 a.m. opening time, but the crowd steadily grew.
Soon lines of people could be seen standing outside of many popular stores, including clothing outfitter Zara, because mandatory social-distancing requirements limit how many customers can be in a store at any given time.
Many amenities that the mall normally offers have been temporarily paused as part of the reopening, including valet parking, package check, stroller and wheelchair rentals, and drinking fountains.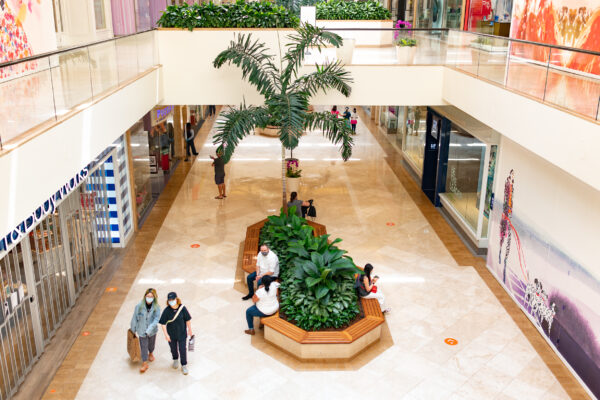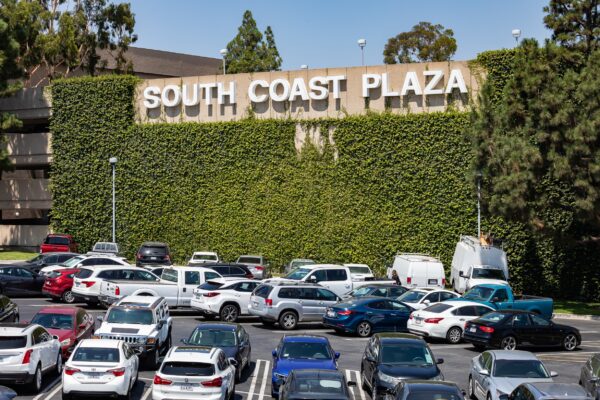 The mall is scheduled to be open from 11 a.m. to 7 p.m., Monday through Saturday, and noon to 7 p.m. on Sunday.
Many stores inside, however, have opted for shorter hours for the present, and the mall has asked customers to reserve the first two hours for vulnerable populations, such as senior citizens or those with health-related issues.
South Coast Plaza has implemented various measures as a precaution against the spread of the CCP (Chinese Communist Party) virus, commonly known as the novel coronavirus, according to its website. The measures include a new state-of-the-art air filtration system, increased percentage of outside air, touch free access to many areas, and stringent cleaning protocols that call for regularly disinfecting high-touch surfaces.
"We will open for shopping and dining with higher than ever standards for cleanliness based on advice from public health officials and top industrial hygienists," the website stated.
The mall has also started something called "The Pavilion," where customers can make an appointment with participating boutiques to have a temporary store set up underneath a tent on top of the mall's parking structures in order to "view, try on, or buy" items that customers are interested in.
South Coast Plaza's reopening comes after months of closure due to frequently tightening California state restrictions on how certain types of businesses open and operate. The mall was closed near the beginning of the pandemic on March 16, then reopened briefly on June 11, but had to close again soon after because of worsening COVID-19 cases in the surrounding areas.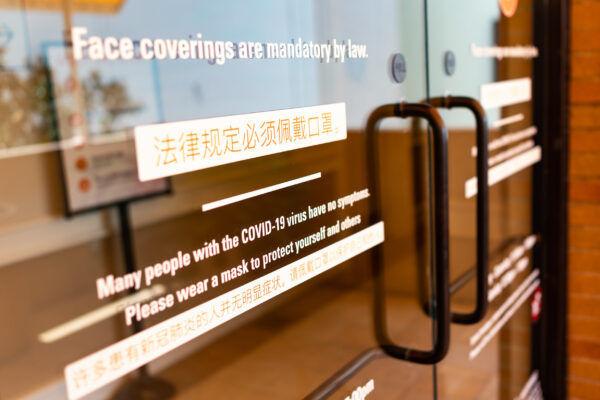 Though malls in Orange, San Bernardino, and Riverside counties have all been given the green light to operate with modifications in place, malls in Los Angeles County remain shut due to higher COVID-19 case counts.
Indoor shopping malls throughout the state have been allowed to reopen this week after Gov. Gavin Newsom on Aug. 28 released a new four-tier, color-coded opening framework.
Aug. 31 was Orange County's ninth day off the state's monitoring list. The new system focuses more on case positivity rates and benefits counties with larger populations by no longer concentrating on overall case rates.
Orange County Supervisor Lisa Bartlett said the new system "encourages more testing and contact tracing," but also includes a vague third criterion beyond case and positivity rates that hasn't been clearly defined.
Bartlett said indoor malls were allowed to open at 25 percent capacity, and indoor hair salons were also authorized to reopen on Aug. 31.
Currently, Orange County is in the "purple tier," according to the new color-coded guidelines. If the county's downward positivity rates continue, the county could elevate to the "red tier." If so, indoor dining could open at 25 percent capacity as early as next week, Bartlett said.
"When they define the third criteria more, that should bring more clarity to the counties on how they can operate within the guidelines, and which business sectors can open and to what capacity," she said.