Ninety-one percent of home burglaries in the Venice Beach neighborhood of Los Angeles reported this summer were committed by homeless people, according to the city's Police Department (LAPD).
Of the 11 burglaries reported in the past four months, 10 of them were by homeless people, Police Chief Michel Moore told the Los Angeles Police Commission on Aug. 23.
Moore noted that during four of the 10 incidents, the perpetrators broke into the homes to use the showers and other utilities. Arrests occurred during the invasion or immediately after.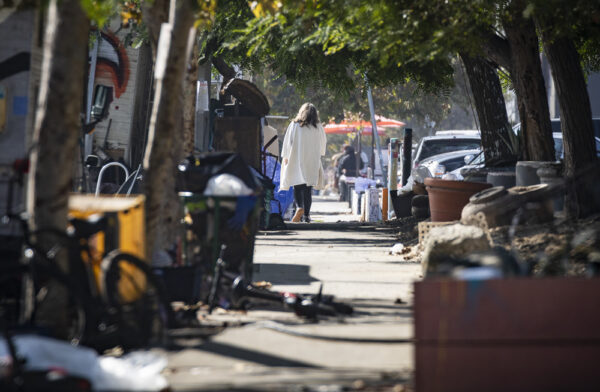 Ansar El Muhammad—a longtime Venice resident and co-founder of a gang-prevention youth coalition, the HELPER Foundation—told The Epoch Times a complete audit is necessary for the community to find out "how our tax dollars are being utilized to service [the homeless population]."
"What that tells me is that the [homeless] service providers are failing the [homeless] population," he said.
Venice, with its population of over 41,000 people, takes up about three square miles between Santa Monica and Playa del Rey Beach, and includes a famed boardwalk that stretches for two miles. It has the second largest homeless population in Los Angeles County—with 1,901 recorded in the last homeless count conducted in 2020—behind Skid Row, which has more than 4,000.
Videos circulating on social media also show the so-called bicycle chop shops in the area, where stolen bikes are disassembled and reassembled for profit—often by homeless individuals.
Venice Beach Boardwalk – Friday March 19, 2021 7:10pm – stolen bike recovered from the chop shop that operates in the open, right on the boardwalk. You will get a ticket if caught riding a bike on the boardwalk, but if caught with a stolen bike at a chop shop, no consequences. pic.twitter.com/gMugmQUMm6

— Venice Beach Boardwalk (@BoardwalkVenice) March 20, 2021
The eclectic beach community has coalesced in recent years to urge action by city officials to address homelessness and reduce homeless-related crimes.
Last year, the city spent $5 million to rehouse 200 people living on the boardwalk.
However, more than 20 tents have reemerged and remained on the beach since December 2021, even after aggressive efforts by the Los Angeles County Sheriff's Department to clear the encampments last summer.
Many of the people living in the tents are mentally ill or addicted to drugs, making the area a hot spot for crime, according to residents and law enforcement.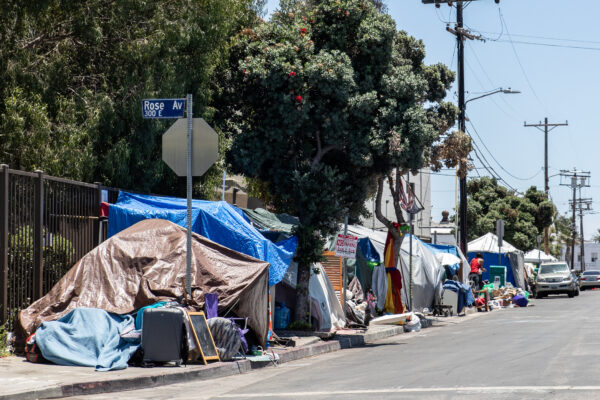 The beach cleanup helped "for the time being," Muhammad said, although without long-term, comprehensive solutions across local agencies, the homeless problem will likely worsen, and break-ins will continue.
"If we have a 25-year history of working with gangs and reducing violence, then it should be a phone call made or conversation should be taking place," he said.
Instead, he said, law enforcement agencies are more heavily involved than the homeless service providers, who should be coordinating to prevent crime and violence involving homeless people.
"For example, do the service providers know that there are gang elements attached to these [homeless-related] crimes? Who's addressing that? The prostitution side, who's addressing that? The actual black-market side, who's dealing with that? Nobody," he said. "As a result, [these homeless] people are trying to support their habits, and so they break it into peoples' houses, surprisingly nobody got killed yet."
Muhammad's approach in Venice has generated support from the neighborhood, where he was born and raised. Instead of calling the police about noise and safety issues caused by the encampments, many people turn to him first.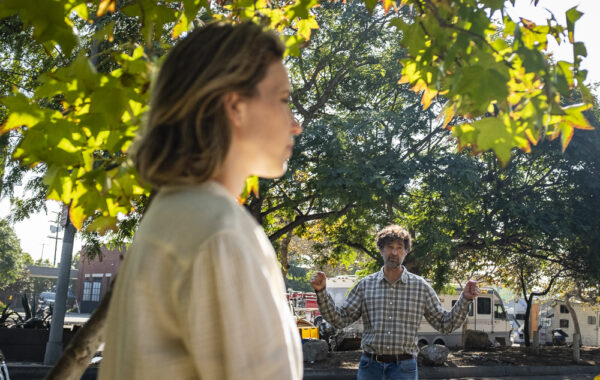 His gang prevention group conducts assessments to identify illegal and criminal elements, including substance abuse, gang activities, and prostitution, in encampment areas. It also has become a community liaison between the residents and the homeless—who often become victims of gang-related crimes—and gained trust from both sides.
Other service providers in the area include St. Joseph's Center, the group responsible for last summer's effort to house homeless people on the boardwalk, Venice Community Housing, and the Venice Family Clinic.
City Councilmember Mike Bonin of District 11—which covers Venice—has been a staunch supporter of allowing homeless people to remain in public areas, arguing that the encampment ban isn't a solution to homelessness.
Earlier this month, Bonin voted against an encampment ban within 500 feet of schools and day care centers, which was approved in an 11–3 vote during a heated council meeting that was disrupted by activists against the ban and forced the council to take a recess.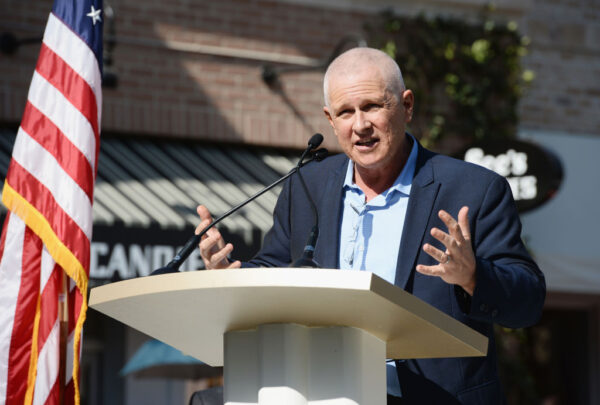 "We'd have a lot less homelessness if we focused on ending it instead of outlawing it," Bonin wrote on Twitter May 31. "Banning homelessness near schools sounds great to many people, but it'll just move tents to the sidewalks kids take to school. That's whack-a-mole, not progress."
Along with Councilwoman Nithya Raman, Bonin voted this year not to ban encampments in most public spaces in his district. He also butted heads with county Sheriff Alex Villanueva over the department's efforts to clear homeless tents last summer.
He also champions several efforts to expand homeless shelters on the Westside, according to his website.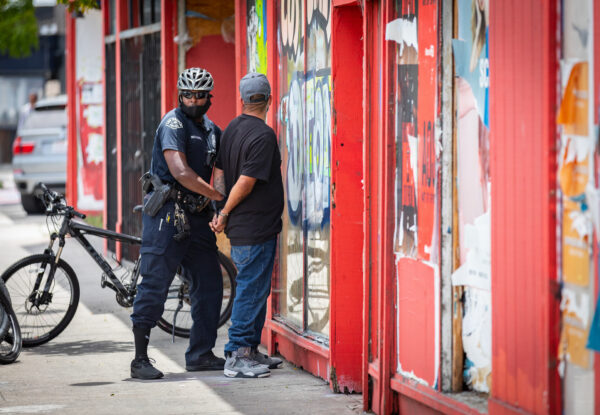 Venice's homeless crisis isn't an anomaly in Los Angeles, where the issue has been one of the most debated topics among its mayoral candidates and voters alike.
The last homeless count in 2020 conducted by the Los Angeles Homeless Services Authority—the county's central hub for homeless services—recorded more than 41,000 people living on the city's streets with over 66,000 countywide.
Local polls also show voters want policymakers to clear encampments and provide more comprehensive solutions to help the homeless population, including those who refuse services.
St. Joseph's Center and Bonin's office didn't respond by press time to a request for comment.