The wife of the Los Angeles police chief took a multi-day road trip to another state last week even though city officials, including the chief himself, have repeatedly urged people to avoid such travel.
Cindy Moore posted photographs and videos on her Facebook page showing her and her daughter eating at a restaurant, jet skiing, hanging out at a bar, and getting pedicures.
"Took a road trip to Arizona just to have a manicure and pedicure. … Fun few days hanging out and doing 'normal' stuff," Moore wrote in the post, which has since been deleted, CBS LA reported.
The Los Angeles Police Department (LAPD) said in an emailed statement to The Epoch Times: "We will not be commenting on the private activities of Chief Moore's family."
Arizona Gov. Doug Ducey let his stay-at-home order expire last week. The Republican has allowed a number of businesses reopen or expand service, including restaurants and retailers.
California Gov. Gavin Newsom has kept in place stricter restrictions and Los Angeles County will remain under limitations until August.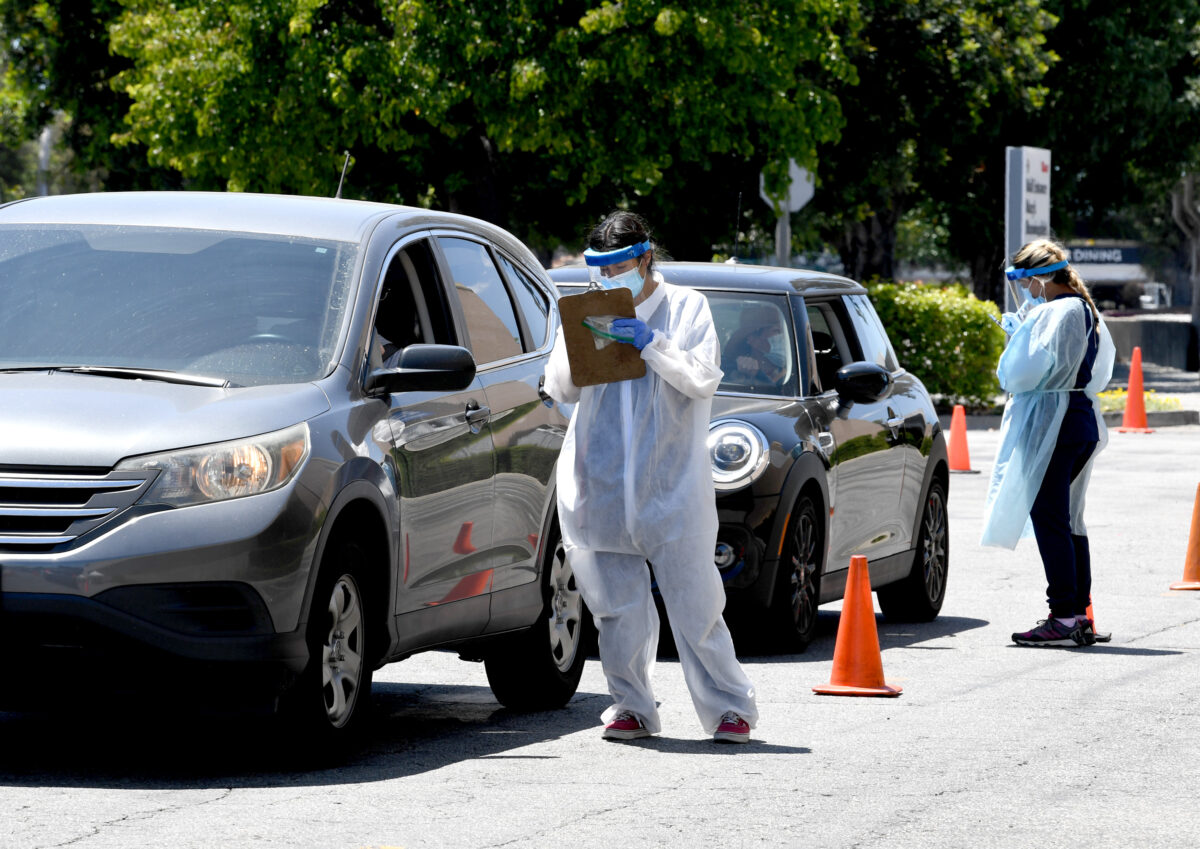 County and city officials have repeatedly told people to avoid nonessential travel. Getting groceries, medicine, and medical care are among the few activities defined as essential. Traveling to another state is not.
LAPD Chief Michel Moore last month was at a briefing with Los Angeles Mayor Eric Garcetti. Moore told people "to exercise that social contract of our own responsibility and hold ourselves accountable and avoid those nonessential activities" such as nonessential travel.
Officers visited businesses ordered to shut down and threatened to shut off their utilities unless owners complied, Moore said.
Los Angeles has cracked down with some of the harshest rules in the nation, closing trails, beaches, and many businesses, telling people to largely stay indoors.
Dr. Barbara Ferrer, the county's public health officer, told people Monday not to travel "unless you have to."
Jack Humphreville, LA Watchdog writer for CityWatch, told CBS LA that Moore's trip "doesn't look good."
"Maybe the rules are for you, but not for me," he added.