Laos' Information, Culture, and Tourism Ministry have outlined plans to reopen the country to domestic and foreign tourists in 2022 under the "Lao Travel Green Zone programme," reported Vientiane Times on Dec. 8.
Deputy Prime Minister Sonexay Siphandone said the government would focus its campaign to draw visitors from China and Korea, according to CCP mouthpiece Xinhua.
The news came at the heels of the opening of the Laos-China railway on Dec. 3, a $6 billion project under Beijing's Belt and Road Initiative, aimed at flowing trade and travel into a country plagued by debt amid the COVID-19 pandemic.
Under the new travel scheme, Vientiane, the capital city of Laos, and tourist spots Vangvieng and Luang Prabang would be marked "green zones," where at least 70 percent of the local population and 90 percent of service providers have been vaccinated.
The ministry said visitors must produce their vaccination certificates and negative PCR COVID-19 test results within 72 hours before the flight and upon arrival in Laos.
It added that visitors must be driven to hotels by approved vehicles while waiting for their PCR results, which will take 24 hours. Travellers who tested positive will be isolated and retested three days later; additional costs incurred from isolations exceeding three days would be reimbursed.
All travellers must use an app to track possible exposures during their stay in Laos, as required by LaoSafe, a national health and hygiene program.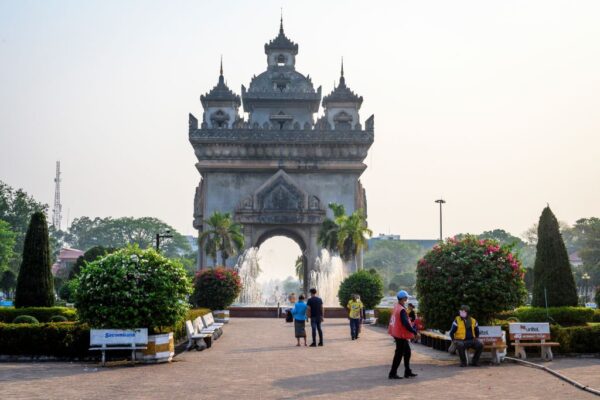 Details of the quarantine process are yet to be finalised.
"Lao Travel Green Zone programme" forms part of the Lao Thiao Lao (Lao Visit Laos) campaign, aimed to attract 1.9 million domestic visitors and 1 million foreign visitors in 2022.
The figure is a far cry from the 4.79 million peak tourism arrival before the pandemic.
According to Lao's Tourism Marketing Department, tourism, Laos' third-largest source of foreign exchange income behind mining and electricity, contributed to 9.1 percent of the economy in 2019 and created more than 300,000 jobs for locals.
The pandemic has plunged international tourism arrival by 74 percent and folded local operations and hospitality businesses.
Crippled by a $400 million debt due this year, Laos is also facing another $1 billion due each year from 2022 to 2025, reported Radio Free Asia.
"Everyone is in a tight corner now and living under tough conditions. We lack cash flow now because of the outbreak of COVID-19," said a Lao businessman.