Nearly a year after an outbreak of brucellosis, a highly infectious bacterial disease, took hold in Lanzhou city, in China's northwest Gansu Province, the city's health commission said that 3,245 people have tested positive for the disease.
The city's announcement on Sept. 15 comes as an update after a review by the Gansu Provincial Center for Disease Control and Prevention.
According to the announcement, an investigation by provincial and local authorities found that the Lanzhou Biopharmaceutical Plant used expired sanitizers during its brucellosis vaccine production from Jul. 24 to Aug. 20, 2019, which led to inadequate exhaust discharge and sterilization.
The exhaust carried fermented broth which later turned into aerosol. Carried by the wind, the bacteria-bearing air spread to where the Lanzhou Veterinary Research Institute was located. Staff developed antibodies from breathing in waste air in July and August last year.
Brucellosis is a zoonotic disease that mainly affects animals, including livestock and dogs that can transmit the bacteria to humans through direct contact. Symptoms include profuse sweating, and joint and muscular pain. The disease can last a few weeks, or months or even years.
Chinese outlet Caixin reported that ten neighboring residential communities were affected within a radius of 1 km.
Gao Hong (alias), a local resident of Yanchangpu, told Caixin that she and her family—her husband and their 10-year-old son—were affected. She was misdiagnosed as having a cold, spondyloarthritis, rheumatoid arthritis, and damp fever last September until final results six months ago settled at brucellosis.
She was advised that she had missed the optimum time to treat the disease, and said she was extremely concerned about her young son.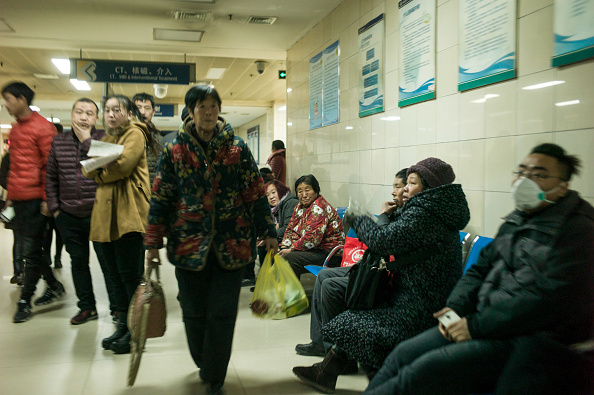 Stress levels among patients have increased amid the CCP (Chinese Communist Party) virus outbreak, with a number having struggled to tackle the two illnesses at the same time. Some parents have been unwilling to tell the truth to their children.
The local authorities said it would penalize all organizations involved, by revoking vaccine production permits, among other actions.
No officials have been legally held responsible for the mass event.
Local authorities have used vague wording to describe the situation. As such, it is unknown what portion of patients continue to suffer from the illness since the onset of the outbreak last year.