An English council has voted to ban non-stunned halal beef and lamb from school dinners.
The debate was sparked by Conservative council leader Geoff Driver, who described the practice as "abhorrent" and "really cruel" according to reports.
Lancashire council supplies 27 schools with meat from animals that are not stunned before slaughter. Poultry is not included in the ban for the time being.
Forty-one councillors voted for the ban, 24 voted against, and 15 abstained in an intense debate on Thursday afternoon, Oct. 26.
"This is an animal welfare issue and an animal welfare issue alone," Councillor Driver said to the Lancashire Telegraph.
"It is not anti-Semitic or anti-Muslim. I have brought it forward purely because the supply contract is up for renewal.
"Killing animals without stunning them beforehand causes them unnecessary stress, pain, and discomfort.
"Many Muslim scholars and 84 per cent of Muslims accept meat is still halal if animals are stunned before slaughter."
But Labour Councillor Mohammed Iqbal, who is Muslim, said the comments made him "very unhappy" and it caused "offence to him and his faith" according to the BBC. Driver apologised saying that was not his intention.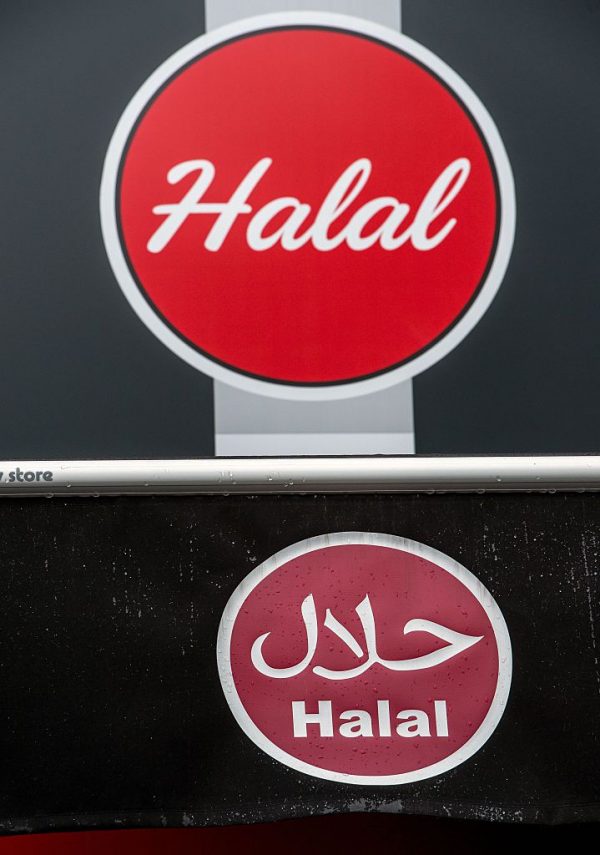 Halal means permissible in Arabic, and halal food is what is allowed in Islamic law. The opposite is haram, that means not allowed.
According the Halal Food Authority (HFA), a nonprofit organisation, the the Islamic form of slaughter involves killing an animal by cutting through the jugular vein, carotid artery, and windpipe. The HFA said that stunning cannot be used to kill an animal.
Whether stunning is allowed during the halal ritual is an ongoing debate.
Abdul Hamid Qureshi, acting CEO of the Lancashire Council of Mosques is also against the ban, describing it as "unnecessary and will be divisive" per the Independent.
Qureshi told the Telegraph that he was advocating children boycott their school lunches if the vote went against them. He also said that the RSPCA's decisions are mostly "based on feelings" and "not scientifically conclusive."
In a statement to the newspaper, a representative from the RSPCA hit back and said not stunning an animal before it is slaughtered is inhumane.
"There is countless scientific evidence showing that when an animal has its neck cut it feels quite considerable pain.
"The farm animal welfare council is of the opinion that the only humane way to kill an animal to stun it.
"You take New Zealand – everything is pre-stunned there, and it's all halal, it's exported to countries in the Middle East and they all accept that it is halal.
The representative added, "We, for animal welfare reasons, would be quite happy if unstunned meat was banned across the UK."