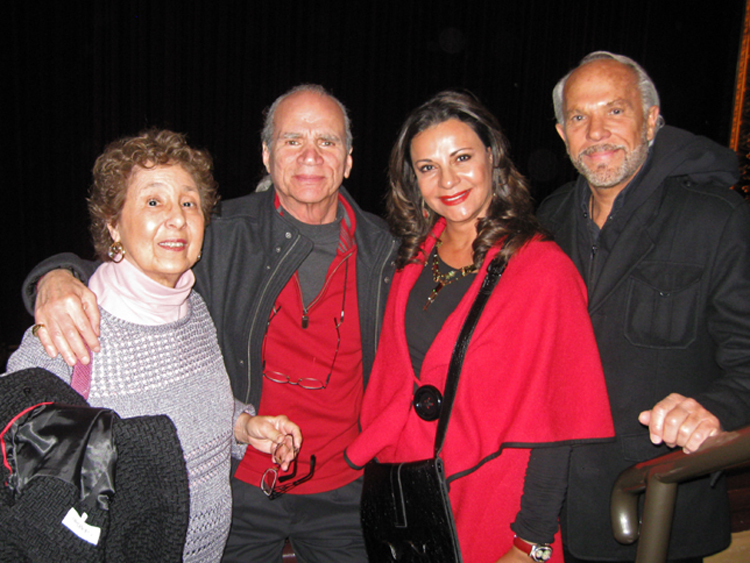 ST. LOUIS—The Movitz's and Brandt's shared a lovely evening out this past Sunday, Feb. 19 at St. Louis' Peabody Opera House, seeing Shen Yun Performing Arts company's presentation of classical Chinese dance and music.
"Peace is what I see. The whole world should be like this—I mean in that feeling," Mr. Milton Movitz said.
Shen Yun takes the audience on a journey through 5,000 years of ancient cultural legends and myths through the vehicle of classical Chinese dance, and audiences often note the peaceful feeling the dancing invokes.
"Remarkable. Very moving. Very spiritual," Mrs. Galia Movitz agreed.
The Moritz's know something about putting spirituality into practice. This past year they won the Lamplighter Award, which honors couples in the St. Louis area for their outstanding contributions to Jewish life and learning.
"Peace should take over war," Mrs. Movtiz said.
The Brandt's enjoyed the show as well. "Oh, we loved the show. Very beautiful," Charles Brandt said. As an interior designer and art collector, Mr. Brandt has been to China many times, and enjoys seeing Chinese culture in America.
"The performers are unbelievable," Mr. Brandt said, referring to both the dancers and the orchestra. "I mean the whole show was just breathtaking," he said.
Accompanying the Shen Yun dancers is a full orchestra which showcases Chinese instruments yet also includes Western instruments that give a lush sound to Chinese melodies.
His wife, Joyce said that the choreography was very precise, "They're very well-trained."
"Very, very professional. Very professional, Mr. Brandt said.
"I loved it as well. The colors, the costumes. As Joyce said, the choreography was just beautiful," Mrs. Morvitz said.
The rest of the Brandt family were planning to attend the evening show on Sunday, Mr. Brandt said. "They couldn't get tickets for this afternoon."

Reporting by Kerry Huang and Sharon Kilarski
New York-based Shen Yun Performing Arts has three touring companies that perform simultaneously around the world. After performances in St. Louis Shen Yun Touring Company will then continue on to Denver for performances on Feb. 22 and 23 at The Buell Theatre, Denver Performing Arts Complex.
For more information, visit ShenYunPerformingArts.org.