Lakeisha Holloway has been identified as the driver who intentionally drove onto the sidewalk in Las Vegas, mowing down pedestrians.
Buckeye, Arizona resident Jessica Valenzuela, 32, has been named as the one victim who has died.
Dozens of others were injured, and three are in critical condition.
Holloway is a 24-year-old from Portland, reported The Oregonian.
Holloway, who was booked into the Clark County Detention Center after being apprehended by Vegas police, was  previously convicted of operating a vehicle without driving privileges and driving uninsured in December 2011 in Multnomah County in Oregon, according to driving records.
Because she had her young daughter in the car at the time of the crime, she has been charged with first-degree child abuse or neglect in addition to murder and duty to stop at the scene of an accident.

Holloway is accused of driving onto the sidewalk on the Las Vegas Strip and hitting some pedestrians, then veering back onto the road before going back on the sidewalk and hitting even more pedestrians, reported KTNV.
People were scrambling to get out of the way.
"The car rolled right in front of me. By the time I looked over to the right, all you could see was (her) driving away, and people were bouncing off the front of the car," Antonio Nassar told KLAS. 
"She rode the sidewalk, she came to a stop at the Paris intersection, people are punching into the window. … She accelerated again and just kept mowing people down."
Men were running after the car yelling "Stop!" but to no avail. She was later pulled out of the vehicle by cops near the scene of the crime.
Police have obtained video footage of the situation and plan to use it in the case against Holloway.

Police aren't sure of the motive but have ruled out terrorism. TMZ reported that Holloway told police she was just extremely tired. She had tried to sleep in her car on several hotel properties but security kept running her off. 
In the police report, Holloway described a "stressful period of time today where she was trying to rest/sleep inside her vehicle with her daughter."
Holloway was not under the influence of any drugs or alcohol, tests revealed. 
Family members weren't sure why Holloway did it. 
"This is not like her. She's a very successful woman, she's always been successful, she's an overachiever," cousin LaShay Hardaway told Georgia Newsday.
"It's not her character. We are all trying to figure out what happened. Something very tragic must have taken place in her life because this is not her. This is not something she would ever do. We are so sorry for those families affected by this."
Police say Holloway was driving a 1996 Oldsmobile registered in Oregon but that she had recently moved to the area. However, TMZ said that she still lives in Oregon but was in Vegas after recently starting a clothing line.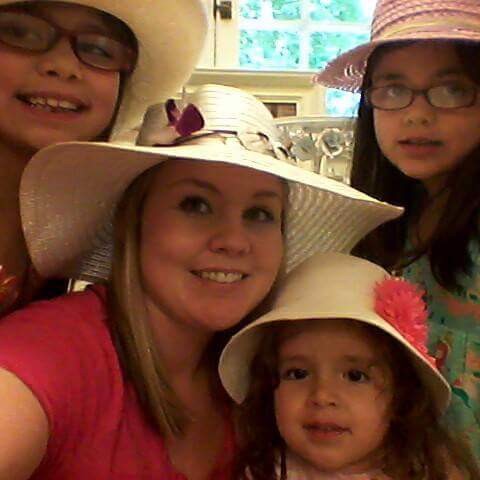 "It's unclear if she was in Vegas modeling her clothes, or just picking up modeling work," the website reported.
Valenzuela, the deceased, was in town with her husband on vacation.
She left behind three daughters, according to her sister-in-law, who launched a GoFundMe.