LAGUNA NIGUEL, Calif.—The city's first "Sea Country Festival," kicking off Aug. 26, with popular young talent entertaining large crowds, local political figures, traditional carnival rides, and cuisine for residents and visitors to enjoy this weekend for three days.
Beginning Aug. 26, the city opened with all the traditional carnival fare and rides at Dorine and El Lazo streets, with scores of attractions for visitors to enjoy starting right at the festival's entrance.
Local Coto de Caza band "Stereosity," led by singer and recent Tesoro High School valedictorian Sam Krones, kicked off the evening's musical with rock songs from their new EP playlist, flanked by rapidly growing crowds and classmates cheering them on.
The band, consisting of members 17 or 18 years old, boasts a large following on all streaming platforms and has already performed at the Orange County Fair twice after competing against over 900 other bands at audition, according to the band's manager.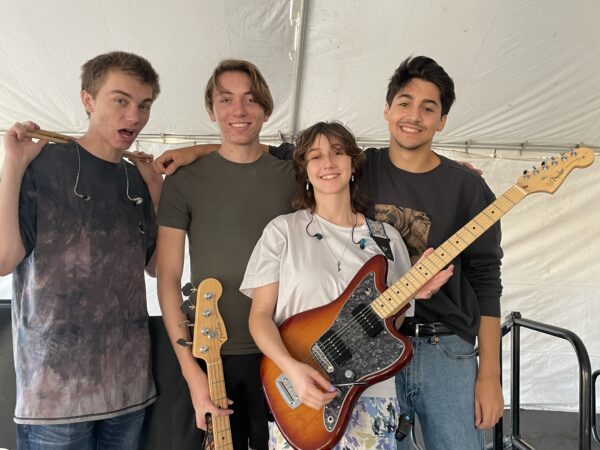 Just up the road, smells of funnel cake and sizzling local fare wafted down the walkway. Families and their young children hopped onto the bright purple "Tilt-a-Whirl," while others screamed and laughed on the infamous "Zipper" ride known for its rapidly spinning, upside-down carriages. Behind the sparkling Ferris wheel were local political groups and candidates greeting visitors.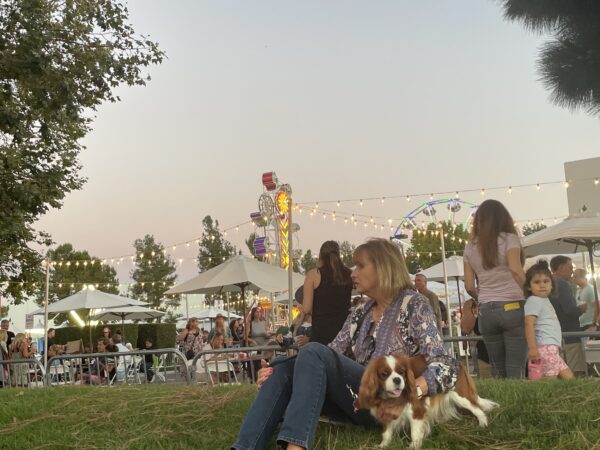 Hosted by "Taste of Laguna Niguel," the festival's dining spot features a large spread of local fare, including savory Indian cuisine from Rangeen Indi-Cali Kitchen, cheesy pizza and sandwiches from Fresh Brothers, and many others along with a host of specialty food trucks.
"I'm full but I can't stop eating," Anaheim resident Anita Sakowski laughed. "I'm coming back tomorrow just for the food."
The festival's beer and wine garden also invited attendees wishing to relax under the twinkling lights. Overlooking the Ferris wheel and other classic rides, patrons enjoyed local spirits and treats from the "Sugar Shack," notably their golden fried oreos.
With a plethora of activities, including free camouflage face paintings by the city's Military Support Committee, thousands are projected to attend the three-day fair through Sunday.