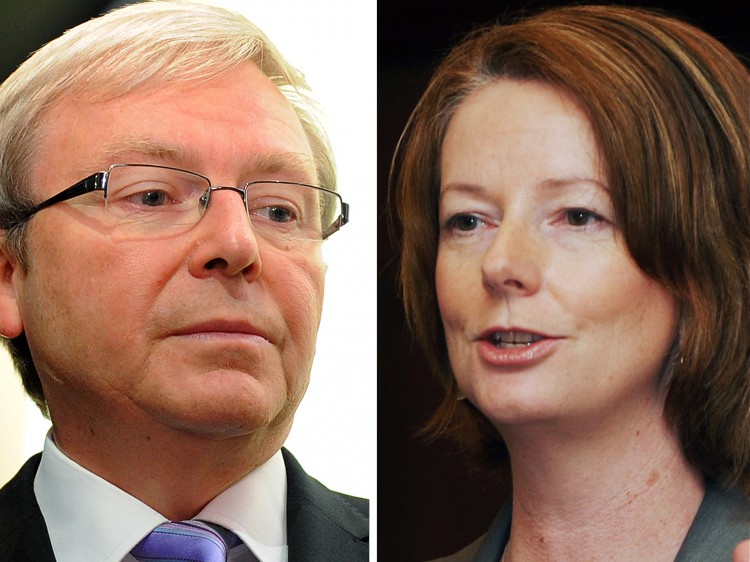 Cabinet-level ministers should continue serving in their positions irrespective of the results of Monday's leadership contest, urges Chris Bowen.
Despite being a Kevin Rudd supporter, the Immigration Minister says that he will remain in his current role if Julia Gillard wins the battle for Labor Party leadership.
"I think Kevin has indicated he would want a government of all the talents and he would invite senior ministers or ministers to continue to serve … I think there's an obligation on those of us at cabinet level to continue to serve, regardless of whether our preferred candidate (wins)," he told Sky News on Sunday.
Mr Bowen has suggested that he hopes Wayne Swan would stay on as Treasurer if Mr Rudd won.
Like many senior ministers in the past few days, Mr Swan has criticised Mr Rudd's leadership style as prime minister.
Human Services Minister Brendan O'Connor, another strong Gillard supporter, also expressed his thoughts surrounding the upcoming leadership spectacle.
"This is about who should lead the nation," he told the Nine Network on Sunday.
"Getting things done and doing things in the nation's interest is not always immediately popular but it's very important.
"That's why she'll be endorsed on Monday."
This opinion is also shared by Queensland Premier Anna Bligh who told the Seven Network on Sunday, "I think it is shaping up as a pretty clear outcome at this stage for the prime minister."
"But you never know with these sorts of ballots… I do think many people will be weighing up some difficult things," she added.
Despite Mr Rudd's popularity in opinion polls, Ms Gillard is tipped to be the victor.
According to the Herald Sun, it is estimated that Ms Gillard will receive around 70 votes, while Mr Rudd is tipped to receive around 30 to 35.
However, not all hope is lost, as Mr Rudd's "people power" has won the support of key Labor MP Anthony Albanese.
"Monday's ballot is the only opportunity I have … to express my dissent from the action of that night. And I intend to do so. I also believe our future prospects would be stronger with Kevin Rudd as leader," said Mr Albanese.
Betting agency Betfair has halved Mr Rudd's chances of winning on Monday after Mr Albanese declared his confirmation, reported the Herald Sun.
Support for Mr Rudd is also notable from Labor frontbencher Robert McClelland who says that the ALP should consider the opinions of the general public suggesting that, "They will come at us with baseball bats if we execute him a second time."