Speaking on the current economic and social climate in the West, author of "Woke, Inc.: Inside Corporate America's Social Justice Scam," Vivek Ramaswamy said people need to look past the artificial problems promoted by the left and the superficial solutions presented by the right and come together as Americans to save democracy.
He believes the United States and other Western societies have two directions they can go, one in which the managerial elites gain ultimate control over all institutions, the other, where people take back their power.
"We're in a moment where labels matter less than actually the movements that call for either the everyday people being heard or the institutional elites ultimately wielding power. That's the real defining struggle of our time," Ramaswamy told the host of American Thought Leaders, Jan Jekielek during a recent interview.
"And whether it's the woke movement or the left versus right question, those are distractions to the real question of our time, which actually goes to the inherent true power of a democracy."
Ramaswamy said the woke movement was embraced by the managerial elites to deflect attention from people protesting their financial corruption.
"The Occupy Wall Street movement represented a threat to Wall Street," said Ramaswamy. "That's why they used the woke movement born in the post-2008 era to defang Occupy Wall Street."
Ramaswamy said corporations embraced woke ideology to get the attention away from economics and instead said, "No, it was systemic racism, and misogyny and bigotry," that are the more pressing issues facing America.
He sees corporate adoption of agendas like Environmental, Social, and Governance (ESG), or Governance, Inclusion, and Equity (GIE), which have allowed corporations to get in the "back door" with the government.
"Corporate social responsibility, call it what you want. It is the apologist model of capitalism that merges state power with corporate power to create the modern form of fascism.
"What this new movement is about is about using private power to accomplish through the private sector, what government could not do through the front door, and in return private companies using government to gain competitive advantages that they couldn't have actually gained in a true free market."
Ramaswamy said former secretary of state and President Joe Biden's climate czar John Kerry meeting with banking leaders to sign a climate pledge is an example of how corporations and government collude to each gain more power.
"That's using governmental power to do through the back door what government couldn't do through the front door," said Ramaswamy on using a corporate climate pledge to implement the government's Green New Deal climate legislation.
According to Reuters, more than 160 Western firms with assets of at least $70 trillion have signed up, of which 43 are banks—as part of the Net-Zero Banking Alliance (NZBA)—including Barclays, Morgan Stanley, HSBC, and Citi.
He said this type of partnership has a more nefarious goal, which is being implemented through the Build Back Better agenda or what some call the Great Reset.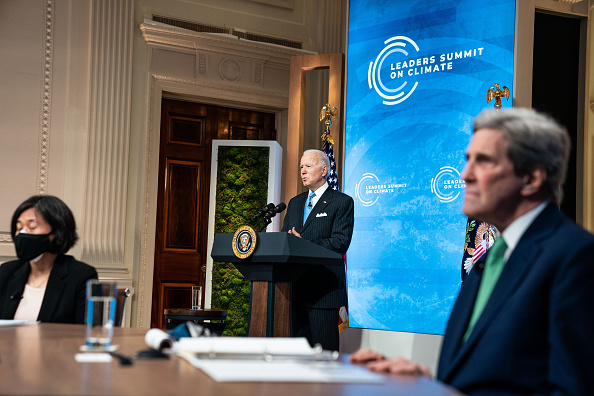 "The Great Reset is the use of COVID-19 and other catastrophes to be able to achieve something that people would have otherwise never accepted, which was a merger of power across the different institutional spheres of our lives," Ramaswamy said.
He said the elites who are trying to consolidate power are meeting with resistance from people like the truckers' Freedom Convoy, who are starting to realize their rights are being taken away. He said we are at a critical moment in history, where we will see either the corporate elite solidify their power or the people will get back their power.
"The truckers you see in Canada who smell what's happening, and they know that they see not just a political movement, but a pan-institutional movement that is set up to permanently exclude them in the name of inclusion, and they're not going to stand for it. And these two great resets, I think, are coming to a head."
He said the next two years will be telling and allow conservatives to hone a message that centers around saving America's democratic republic.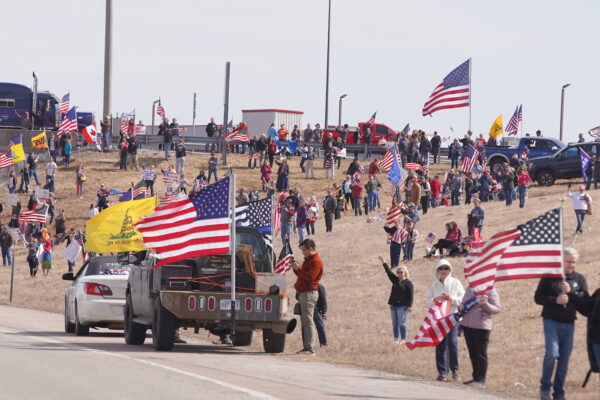 "Or is it because we actually care about the integrity of a democracy, where the will of the people is ultimately representative, the people who elect to put in charge are actually the people who are in charge, rather than a bureaucratic layer that is insulated from political accountability.
"I think we're ready for countermovement," said Ramaswamy but cautioned that it needs to bring people together, not divide. He believes people are "hungry" for meaning, purpose, and identity, and the solutions to counter this reset have to be high quality, uniting, and grounded in true respect for the individual.
Ramaswamy said strong leadership is needed in the time ahead because the old bureaucratic structures will have to be taken down and replaced.
"When you get in charge of the alphabet soup, from the NIH to the FBI, to the FTC to the SEC, the answer isn't to incrementally reform those bureaucracies it is to shut them down and to replace them with something new because there's managerial cancer that's insulated from political accountability."
Ramaswamy said he is hopeful and wants to see the United States strive toward exceptionalism and away from victimhood.
"We want robust universalist American alternatives, for example, the unapologetic pursuit of excellence," said Ramaswamy. "I do want companies that tell me that the American Dream is alive and well."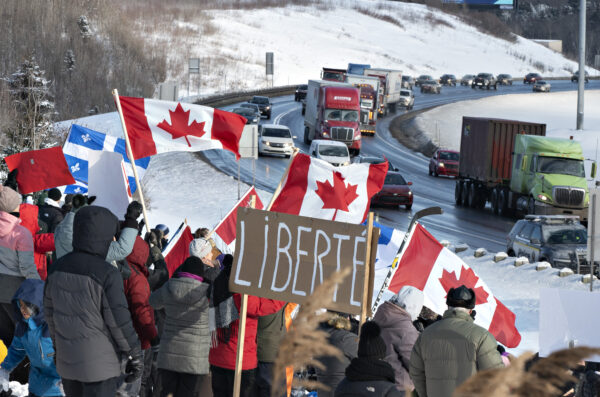 If the left's Great Reset succeeds, Ramaswamy sees an end to democracy and the United States's founding vision.
"I think that's the disappearance of democracy as we know it. It is the institution of modern monarchy, where we don't have one king, we have kings that together, with a bureaucratic layer, collectively represent a technocratic King.
"I think that our times call for great leaders who are willing to do extraordinary things, and if those great leaders don't rise to the occasion, then I think it's the beginning of the end of the American vision."