Authorities say a Los Angeles County sheriff's deputy who said he was shot in a station parking lot was lying.
Assistant Sheriff Robin Limon said at a news conference on Saturday, Aug. 24, that 21-year-old deputy Angel Reinosa's claim last Wednesday of a reported sniper assault was fabricated.
A department statement on Thursday said a bullet hit the top of Reinosa's shoulder, damaging his uniform shirt but failing to penetrate his flesh. What is now known to be a false claim triggered a massive manhunt and evacuations of an apartment complex next to the agency's Lancaster station, from where the deputy said the shots were fired.
Limon told reporters that after the deputy said he had been fired upon, the sheriff's office "committed full department resources, including our Special Enforcement Bureau and numerous deputy personnel. We conducted an exhaustive search but were unable to locate any suspects."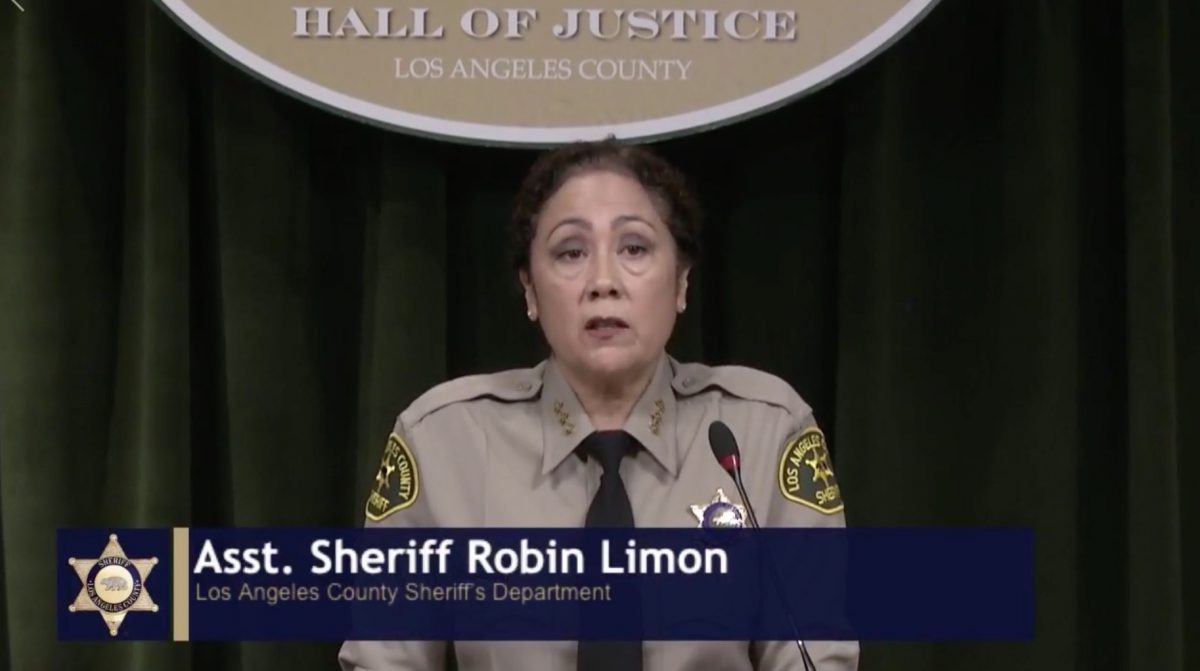 Limon added that after a team conducted a thorough investigation, "unfortunately, at this time we are incredibly disappointed to have to report to you that the reported sniper assault was fabricated by our deputy."
Sheriff's Capt. Kent Wegener told reporters at the conference no bullets were recovered from the scene and detectives saw "no visible injuries." He said Reinosa eventually admitted he made the whole thing up and that he used a knife to cut two holes in his shirt to give the semblance of bullet holes.
"Angel Reinosa admitted that he was not shot at from the apartment complex area as he previously claimed," Wegener said. "He also told investigators that he had caused the holes in his uniform shirt by cutting it with a knife."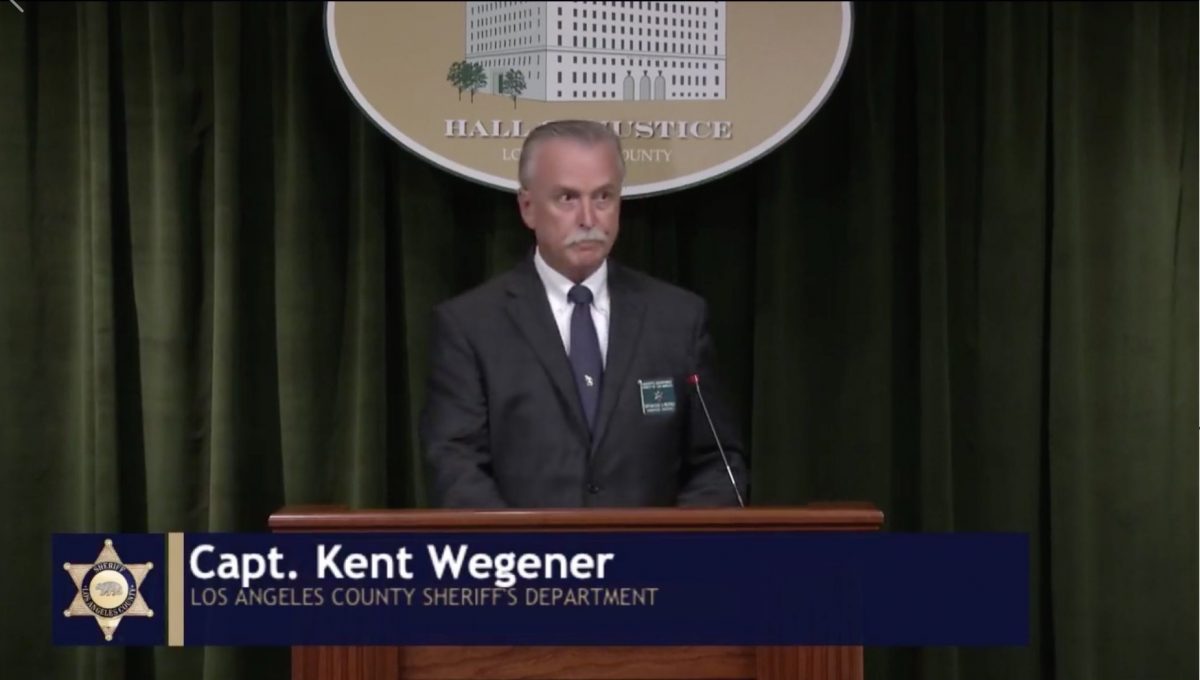 Wegener added, "There was no sniper, no shots fired, and no gunshot injury sustained to his shoulder—completely fabricated."
Limon said that a criminal investigation has been launched and that the department intends "on relieving deputy Angel Reinosa of his duties."
'No Motivation'
It is unclear why the deputy made up the story about getting shot.
"Much of his statement was self-serving and didn't make a whole lot of sense," Capt. Wegener said. "He didn't get into detail as to why he cut the holes or why he fabricated the story. No motivation."
Wegener said the specifics of the charges expected to be brought against the deputy would be up to the District Attorney's Office, but added that "we'll start with false report of an emergency."
Background
Reinosa claimed he had been hit by gunfire while heading to his car in the employee parking lot of the Lancaster station shortly before 3 p.m. on Wednesday, Capt. Todd Weber said, according to earlier reports.
Investigators at the time said they suspected the shots had been fired from a nearby building complex that provides housing to people with mental health issues.
Deputies searched for the sniper inside the block-long, four-story structure with many windows that overlook the sheriff's facility in downtown Lancaster, a desert city of about 160,000 people north of Los Angeles.
Tactical teams worked their way through the building Wednesday night, evacuating some people and having others shelter in place, Weber said. They came up empty handed.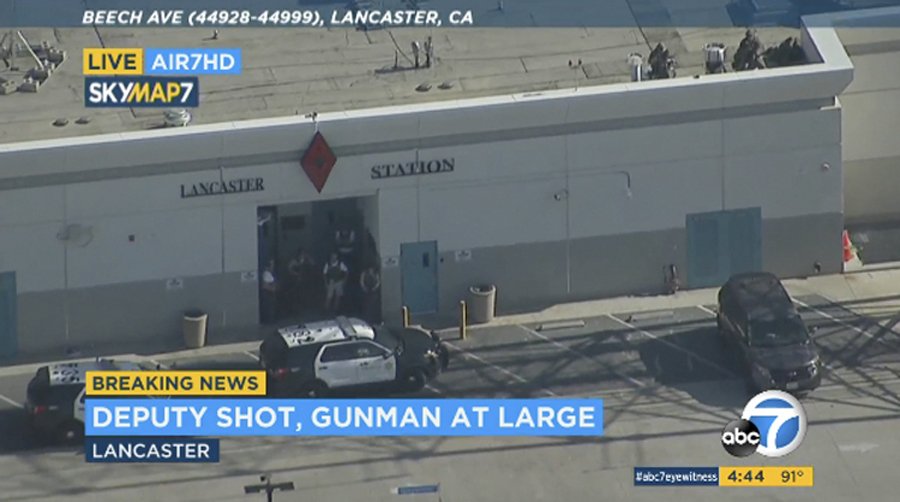 They had no description of the shooter but believed they could narrow down the area of the building where the attacker might be, Weber said.
Reinosa has been with the Sheriff's Department for about a year and joined the Lancaster station in May for patrol training, Weber said.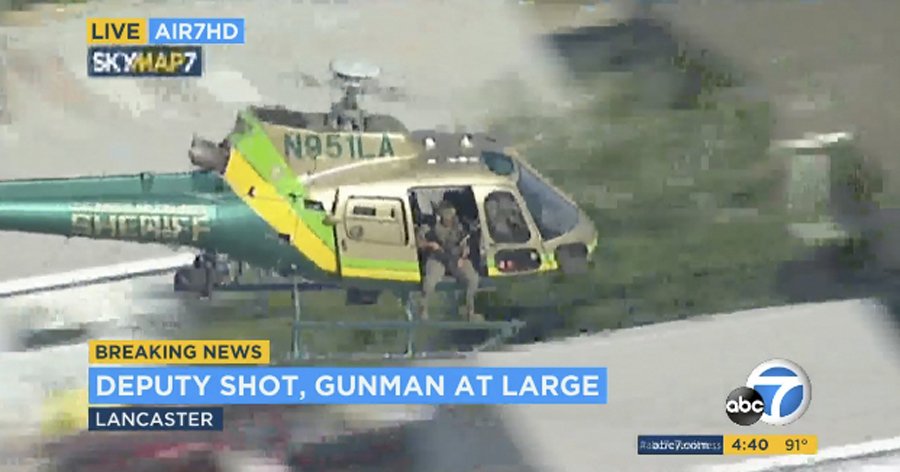 The apartment building is adjacent to and partners with a nonprofit that provides housing, counseling and other services to people with mental health issues, according to the website for Mental Health America, Antelope Valley Enrichment Services.
The nonprofit said several housing units are "designated specifically for individuals with disabilities … who are ready for independent living."
The Associated Press contributed to this report.