A deputy from Los Angeles County Sheriff's Department was killed in a car accident with one passenger moderately injured in the early morning hours on Sept. 16.
The off-duty deputy was driving a black 1965 Shelby Cobra 427 Roadster northbound on Santa Anita Avenue at a high speed when he struck a street sign and light pole.
The collision report described the deputy as "unable to safely negotiate a curve in the roadway" with such high speed as the Shelby Cobra veered to the left off the road and onto a center median.
The driver was ejected from the car and pronounced deceased at the scene.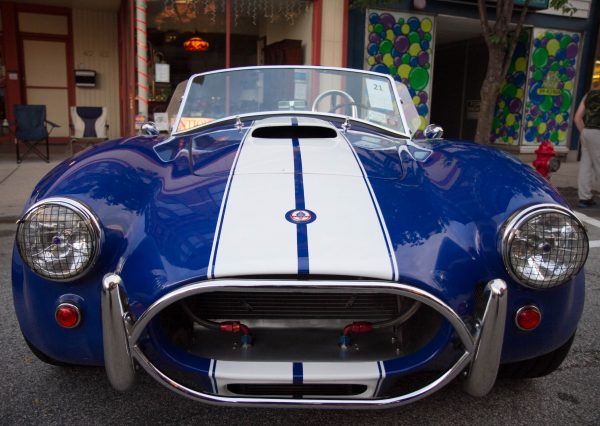 The single-car crash occurred at around 2:10 a.m. near the intersection of Santa Anita Avenue and Freer Street in Temple City, according to the collision report released by the California Highway Patrol.
The Los Angeles County coroner's office has identified the driver as Cameron Blaine Fish, a 33-year-old Temple City resident.
The passenger was identified as a 28-year-old woman from Temecula, who sustained moderate injuries to her head was immediately transported to USC Medical Center.
The authorities were not able to provide further information about the title of the deceased driver, but a friend of Fish confirmed that he is a deputy who worked as a bailiff, according to ABC 7.
It is still unclear if the occupants were wearing their seatbelts, or if alcohol or drugs are a factor in this accident.
The investigation as to how the accident occurred is still underway.
According to the World Population Review, California is one of the leading states to have the highest fatal car accidents, followed by Texas and Florida.
So far in 2021, there were 3259 fatal crashes reported in California with a total of 3563 deaths.
In Los Angeles, one person dies in a traffic collision on average about every 40 hours. However, amid the pandemic, the stay-at-home orders had driven down the daily traffic rate on the road by 70 percent.
In 2020, there were 238 people who died in car crashes in LA—a 3 percent decrease from the previous year, according to a statement released by the California Department of Transportation.