The teenager who shot three people, two fatally, in Wisconsin in August will not be charged in Illinois, where he's being held, authorities announced this week.
Kyle Rittenhouse, 17, traveled back to his home in Lake County, just across state lines, following the shooting, before he was arrested.
He is still in jail in Illinois as his attorneys fight against extradition.
Lake County State's Attorney Michael Nerheim said in a statement Tuesday that the Antioch Police Department conducted an extensive investigation into the gun Rittenhouse used to shoot others in Kenosha.
"To that end, the investigation revealed the gun used in the Kenosha shooting was purchased, stored, and used in Wisconsin. Additionally, there is no evidence the gun was ever physically possessed by Kyle Rittenhouse in Illinois," the prosecutor said.
"The Antioch Police Department and the Lake County State's Attorney's Office will not be releasing any additional details regarding this investigation as to not disrupt any investigation that may be taking place in Wisconsin," Nerheim's office said.
Rittenhouse's next extradition hearing is scheduled for Oct. 30.
While prosecutors asked last week during a hearing for another one as soon as possible, John Pierce, an attorney for Rittenhouse, called the situation "unique" and "extraordinary," adding, "There is a massive amount of video evidence that shows beyond a shadow of a doubt this is not a legitimate criminal prosecution, it is a political prosecution."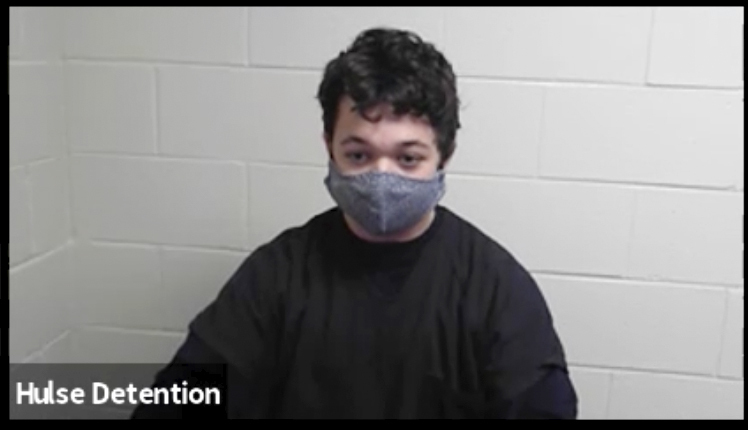 The attorneys then filed a document that argued sending Rittenhouse to stand trial in Wisconsin would "turn him over to the mob."
"The premature and unsupported charges are contributing to unwarranted public condemnation," attorneys wrote. "Rittenhouse has been publicly branded a 'mass murderer,' a 'terrorist,' a 'racist,' and more."
According to a criminal complaint, Rittenhouse was "clearly" seen on Aug. 25 in Kenosha holding a long gun, later identified as a Smith & Wesson AR-15 style .223 rifle.
A series of events started when Joseph Rosenbaum, 36, approached the teen in a parking lot in Kenosha, leading to Rittenhouse firing several times, prosecutors said.
Video footage showed Rittenhouse start running down a road and several people hit or attempt to hit him, prompting him to fire at them.
He struck three, killing two.
Rosenbaum and Anthony Huber, 26, were identified as the men who died. Gaige Grosskreutz, 22, who held a handgun as he approached Rittenhouse, was hit in the arm and rushed to a hospital.
The Associated Press contributed to this report.