Jared Kushner, son-in-law and senior adviser to President Donald Trump, explained his work as a contact person for foreign officials on Trump's campaign and how it led to over 100 contacts with foreign representatives, including four that were Russian.
Trump campaign's contacts with Russia were scrutinized after heads of the FBI, CIA, and NSA accused Russia of orchestrating a hack of the Democratic National Committee server. The committee denied FBI access to the server.
The server contained emails that were released by WikiLeaks and showed, among other things, the committee influencing the Democratic primaries in favor of Hillary Clinton against her opponent Bernie Sanders. Russia denied involvement in the leak and WikiLeaks denied Russia was their source.
As Trump rose through the ranks of Republican candidates last year, representatives of other countries tried to get in touch with the campaign and Kushner was asked to act as a point of contact, he said in an 11-page statement on July 24.
After scouring through his phone and email records, Kushner said he recalled only four contacts with Russian representatives.
The first was in April 2016 at a reception held immediately before Trump's foreign policy speech at the Mayflower Hotel in Washington. The event was hosted by Dimitri Simes, the publisher of The National Interest magazine. Simes introduced four ambassadors to Kushner at the reception, one of whom was Russian Ambassador Sergey Kislyak.
"With all the ambassadors, including Mr. Kislyak, we shook hands, exchanged brief pleasantries and I thanked them for attending the event and said I hoped they would like candidate Trump's speech and his ideas for a fresh approach to America's foreign policy," Kushner wrote. "The ambassadors also expressed interest in creating a positive relationship should we win the election.  
"Each exchange lasted less than a minute; some gave me their business cards and invited me to lunch at their embassies. I never took them up on any of these invitations and that was the extent of the interactions."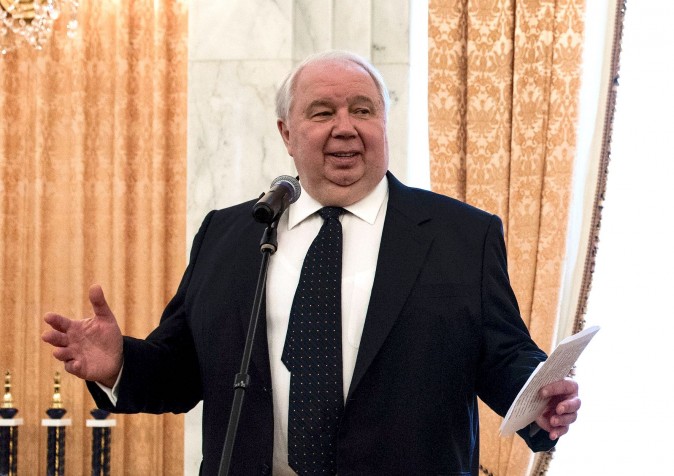 Reuters reported in May—using anonymous sources—that Kislyak and Kushner had two phone calls between April and November 2016. Kushner said he didn't remember any calls and couldn't find any evidence of the calls in his phone records.
"I have asked Reuters to provide the dates on which the calls supposedly occurred or the phone number at which I supposedly reached, or was reached by, Ambassador Kislyak. The journalist refused to provide any corroborating evidence that they occurred," Kushner writes.
The second contact took place in June 2016. Kusher was asked by Trump's son, Donald Trump Jr., to sit in on a meeting. Kushner said it was a standard practice to join others from the campaign for meetings when asked. He said he didn't read the lengthy email exchange that Trump Jr. forwarded to him about the meeting. He only read the last part, which listed the time of the meeting.
He came to the meeting late, didn't know the people Trump Jr. was meeting and quickly decided it was a waste of his time. He sent an email to his assistant saying, "Can u pls call me on my cell? Need excuse to get out of meeting."
Trump Jr. was meeting Natalia Veselnitskaya, a Russian lawyer. She denied any connection to the Russian government, though she has some contacts in high echelons of Russian industry and government and has been fighting against the Magnitsky Act, a bill imposing sanctions on Russians involved in human rights violations.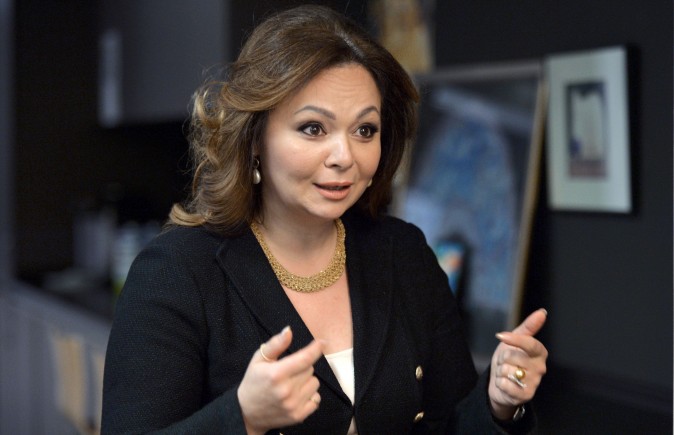 Trump Jr. said he didn't know he was to meet Veselnitskaya. He was only told a "Russian government attorney" would provide incriminating information about Hillary Clinton and her dealings with Russia. Though he was skeptical about the promise, he agreed to the meeting. As Veselnitskaya was only interested in discussing the matters around the Magnitsky Act, Trump Jr. listened for a while out of courtesy and ended the meeting after about 20 minutes, he told Fox's Sean Hannity on July 11.
Kushner's third contact came after Trump won the election. Governments of many countries tried to get in contact with Trump's transition team. "During this period, I recall having over fifty contacts with people from over fifteen countries," Kushner said.
On Nov. 16, 2016, his assistant received a request for a meeting from the Russian Ambassador. The meeting was scheduled on Dec. 1 and attended by Kushner and General Michael Flynn, who then became—albeit briefly—Trump's National Security Adviser.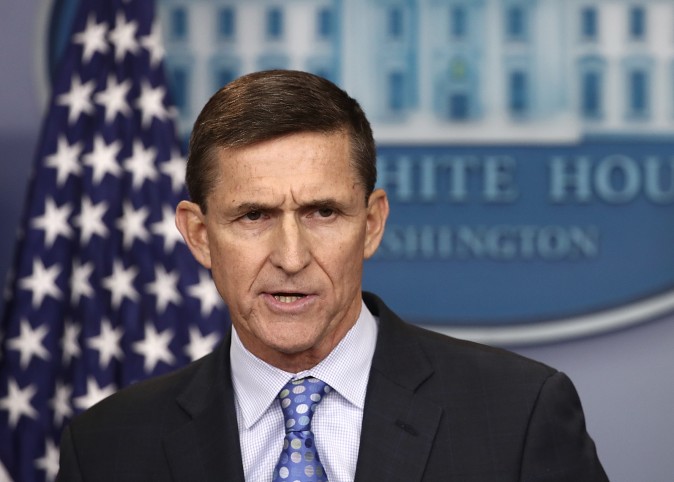 "During the meeting, after pleasantries were exchanged, as I had done in many of the meetings I had and would have with foreign officials, I stated our desire for a fresh start in relations," Kushner said. "Also, as I had done in other meetings with foreign officials, I asked Ambassador Kislyak if he would identify the best person (whether the Ambassador or someone else) with whom to have direct discussions and who had contact with his President."
Anonymous sources told Reuters that "Kushner and Flynn also discussed with Kislyak the idea of creating a back channel between Trump and Russian President Vladimir Putin."
But Kushner said that's not what actually happened.
Kislyak offered Russian information about the conflict in Syria and asked if the transition team had a secure line of communication to receive the information. The team had no such capability, Kushner said. He instead suggested Flynn could receive the information at the Russian embassy, as the embassy perhaps had a secure line of communication.
"The Ambassador said that would not be possible and so we all agreed that we would receive this information after the Inauguration," Kushner said.
About a week after the 20 to 30-minute meeting, the embassy asked Kushner for another meeting with Kislyak. Kushner said he'd moved on to other things and sent his assistant instead.
Kislyak requested, through the assistant, that Kushner meet with Sergey Gorkov—Kushner's fourth contact—who was introduced as a banker and "someone with a direct line to the Russian President who could give insight into how Putin was viewing the new administration and best ways to work together," Kushner said.
"I agreed to meet Mr. Gorkov because the Ambassador has been so insistent, said he had a direct relationship with the President, and because Mr. Gorkov was only in New York for a couple days."
Gorkov was appointed by Putin to be the chairman of the state-owned Vnesheconombank. He's worked in the banking and oil sectors since the 1990s, after he graduated from the FSB Academy, which trains Russian intelligence service personnel. He also has a master's degree in economics.
His meeting with Kushner took place on Dec. 13 and lasted 20-25 minutes, Kushner said.
"As I did at the meeting with Ambassador Kislyak, I expressed the same sentiments I had with other foreign officials I met," Kushner said. "There were no specific policies discussed. We had no discussion about the sanctions imposed by the Obama Administration."
Vnesheconombank told Reuters that Gorkov met "with a number of representatives of the largest banks and business establishments of the United States, including Jared Kushner, the head of Kushner Companies."
Kushner said no business was discussed during the meeting.
"At the end of the short meeting, we thanked each other and I went on to other meetings," he said. "I did not know or have any contact with Mr. Gorkov before that meeting, and I have had no reason to connect with him since."
When Kushner submitted his security clearance form (required for his White House job) on Jan. 18, it lacked information about any of his contacts with the Russians.
Kushner said his assistant misunderstood an email communication and submitted the form before it was completed. It actually lacked information on any of his more than 100 contacts with foreign officials, Kushner said.
The next day, he submitted a supplement to the form.
"The supplement disclosed that I had 'numerous contacts with foreign officials' and that we were going through my records to provide an accurate and complete list," Kushner said. "I provided a list of those contacts in the normal course, before my background investigation interview and prior to any inquiries or media reports about my form."
Kushner has volunteered to speak to the Senate Intelligence Committee, which is investigating the alleged Russian interference in the U.S. presidential election. He's expected to talk to the committee on July 24.
"The record and documents I am providing will show that I had perhaps four contacts with Russian representatives out of thousands during the campaign and transition, none of which were impactful in any way to the election or particularly memorable," Kushner said. "I am very grateful for the opportunity to set the record straight."