White House economic adviser Larry Kudlow said Saturday that the size of the COVID-19 economic relief package has swelled to around 10 percent of the country's gross domestic product, or $2 trillion, according to multiple reports.
"The package is coming in at about 10 percent of GDP," Kudlow told reporters on March 21, according to a tweet by Bloomberg reporter Laura Litvan, who noted that when fellow Bloomberg reporter Jack Fitzpatrick asked Kudlow to confirm whether the package would come in at over $2 trillion, the director of the National Economic Council replied in the affirmative.
According to The Hill, Kudlow called it a "very large package."
On Capitol Hill, lawmakers and administration officials labored late into the evening Friday over eye-popping sums and striking federal interventions, surpassing even the 2008-09 bank bailout and stimulus.
"Everybody is working very hard," Treasury Secretary Steven Mnuchin said, exiting one closed-door session and heading into another.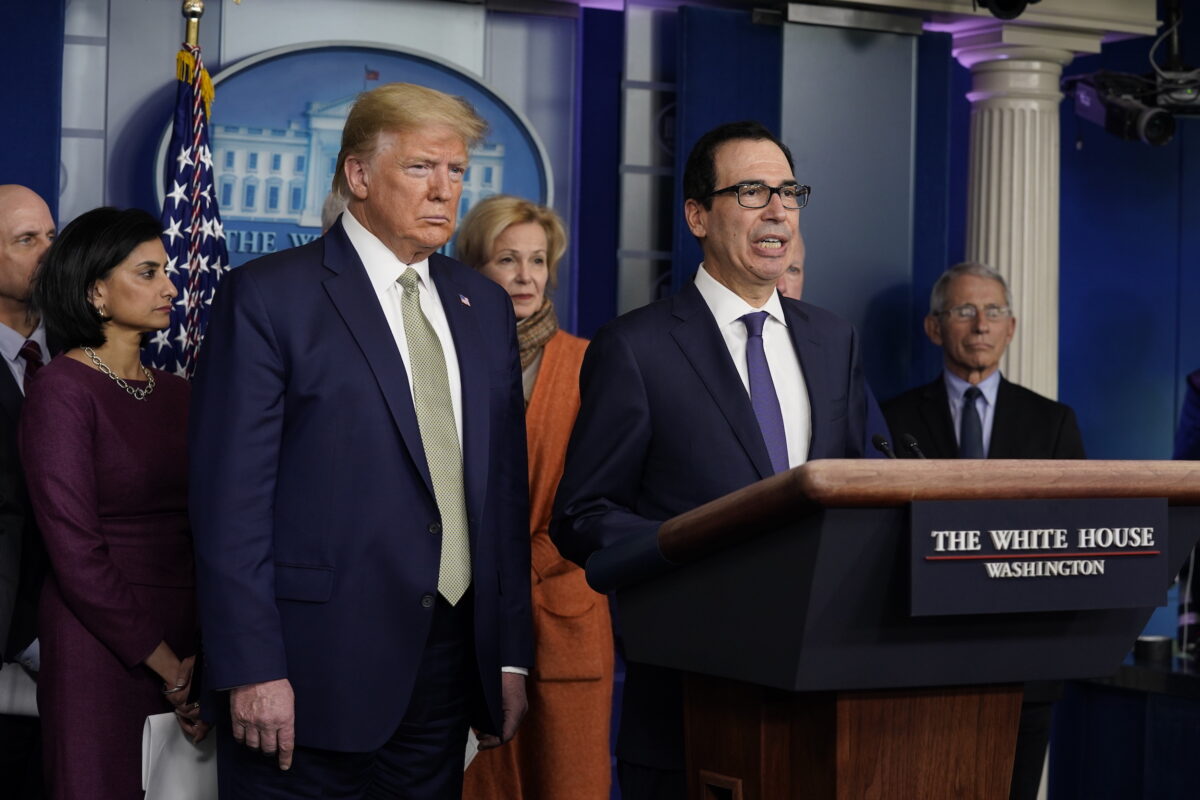 While key negotiators said they made progress during the daylong talks, they failed to hit an end-of-day deadline to strike a deal. Talks broke around 10:30 p.m. on Friday.
Mnuchin launched negotiations using McConnell's GOP offer with Senate Democratic Leader Chuck Schumer and senators from both parties.
"Our nation needs a major next step, and we need it fast," McConnell said earlier in the day to an empty chamber. The iconic U.S. Capitol is closed to visitors.
McConnell said the stimulus package will include direct financial help for Americans, relief for small businesses and their employees, steps to stabilize the economy, and new support for healthcare professionals and patients impacted by the CCP virus.
The Epoch Times refers to the novel coronavirus, which originated from Wuhan, China and causes the disease COVID-19, as the CCP virus because the Chinese Communist Party's (CCP) coverup and mismanagement of the outbreak fueled its spread throughout China and across the world.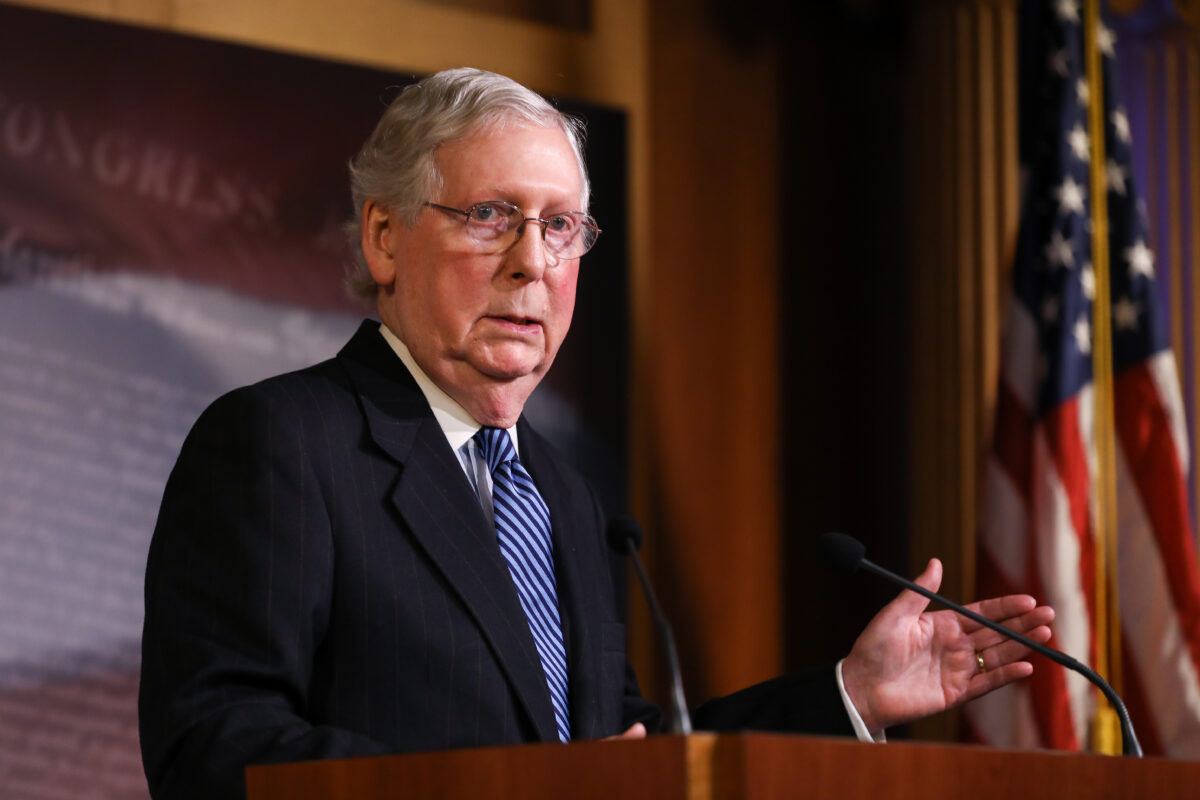 "We are ready to act as soon as agreement with our colleagues across the aisle can be reached," McConnell said on the Senate floor. "The Senate is not going anywhere until we take action."
A key plank of the package is a direct payment of up to $1,200 for individuals and $2,400 for couples below a certain income threshold, along with $500 for each child in the family, a Senate Finance Committee statement said.
The maximum payments would be for those individuals earning no more than $75,000, and $150,000 for a couple, it said. Above those levels, payments would be reduced, and totally phased out at $99,000 for an individual and $198,000 for couples.
President Donald Trump's chief legislative aide, Eric Ueland, told reporters that he expected efforts to draft the aid package would speed up on Saturday, with the goal being to finalize the draft by that afternoon.
"We're going to be partnering with Republicans and Democrats as they draft the legislation tomorrow, while we continue to work on finishing and closing the deal because the American people expect a resolution here, as do the markets," Ueland said, according to RollCall. "And we get that."
Preliminary Senate votes are set for Sunday. McConnell said the goal is passage by Monday.
According to reporter Jennifer Shutt, Ueland said: "The leader has laid out a schedule of legislation to be drafted today and hopefully turned in to him later on today, so we're working against that very tight clock and very aggressive clock."
The Associated Press and Reuters contributed to this report.