There's rumors that Kris Jenner, the Kardashian matriarch, wants to get married to new boyfriend Corey Gamble.
The rumors probably not all that credible because she hasn't finalized her divorce to longtime husband Bruce Jenner yet. She's also only been dating Gamble for a few months now.
However, one source told Reality TV Magazine: "Kris is really into Corey. He sleeps at her house, she's introduced him to everyone in the family and they are definitely moving forward in their relationship."
The report also claims her daughters aren't into the idea. "They worry Kris will jump into another marriage because she doesn't want to be alone – and winds up getting hurt," the person said.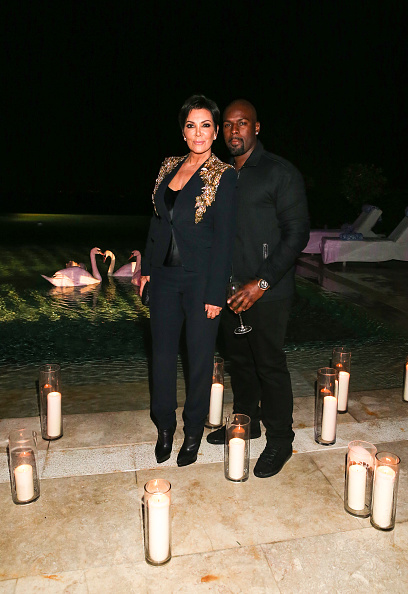 She celebrated her 59th birthday last month with Gamble, 34, at a Las Vegas club. "The thing that matters to me the most as the years tick on is just being with friends and family," she said, per E! Online.
The two also spent Thanksgiving together.
Meanwhile, Kris seems not to care about the report of Gamble's ex-girlfriend taking out a restraining order on him in 2010.
According to TMZ late last month:
Kris is telling all her friends … she knows stalkers since she and her family have had more than their share … and Corey doesn't fit the profile.
Her reasoning is interesting … she says he's a "background guy" who doesn't look for publicity or notoriety. She adds he works as a tour manager for Justin Bieber and never tried exploiting that relationship.
We're told Corey gave her a heads up long before stories surfaced about the restraining order against him, and he convinced Kris the chick never had a case against him and the only reason it's coming up now is because she wanted to make a quick buck from the tabloids.