A report is saying Kris Jenner's new boyfriend, Corey Gamble, apparently "stalked" his ex-girlfriend, Atlanta Exes star Sheree Buchanan, who took out a restraining order  against him.
According to  2010 documents obtained by RadarOnline, Buchanan claimed Gamble stalked her.
Gamble, 43, is a road manager for singer Justin Bieber. He and Jenner started dating a few months ago after she filed for a divorce from longtime husband Bruce Jenner.
"He follows me in my car and shows up at places I'm at," Buchanan said in the documents a few years ago. "[He] calls my phone repeatedly and texts nonstop…He called [vehicle security system] OnStar to find out my vehicle location."
The report said that she sought legal protection for herself and her three children. However, the restraining order was dismissed after the two failed to appear in court.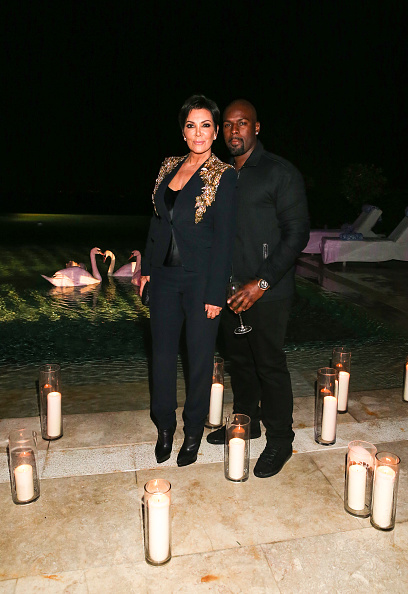 But over the weekend, it was reported that Kris has told a number of people he's not a stalker.
"But Kris is telling all her friends … she knows stalkers since she and her family have had more than their share … and Corey doesn't fit the profile," said a report from TMZ.
The website added that Gamble told her a long time ago that stories would start to surface about a restraining order. He convinced her that Buchanan "never had a case against him and the only reason it's coming up now is because she wanted to make a quick buck from the tabloids," TMZ wrote.
Meanwhile, Kris' daughter, Khloe Kardashian, has stated that Gamble seems like "a nice guy."
"It's weird when your parents date. But I'm just happy that both of them are happy and they are in a good space," she told Wonderwall.com. "They should be with someone and be happy. [Corey Gamble] is such a nice guy.
"He's just a really good person. And I just like to see my mom happy, so it's a good thing to see."