A spokesperson for the Kremlin says the Russian ambassador met with advisers to Democratic candidate Hillary Clinton during the campaign, it has been reported.
"Well, if you look at some people connected with Hillary Clinton during her campaign, you would probably see that he had lots of meetings of that kind," Dmitry Peskov, a Kremlin spokesperson, told CNN, as quoted by The Hill. "There are lots of specialists in politology, people working in think tanks advising Hillary or advising people working for Hillary."
The Clinton advisers who met with the official, he added, had worked for "think tanks."
Peskov says the job of the Russian ambassador, Sergey Kislyak, is to meet with officials with both Republican and Democratic candidates to speak about "bilateral relations."
His comments come a few weeks after the Justice Department confirmed President Donald Trump's Attorney General, Jeff Sessions, met twice with Russia's ambassador to the United States last year. There were also reports saying Trump's former national security adviser Michael Flynn discussed U.S. sanctions with Kislyak before Election Day.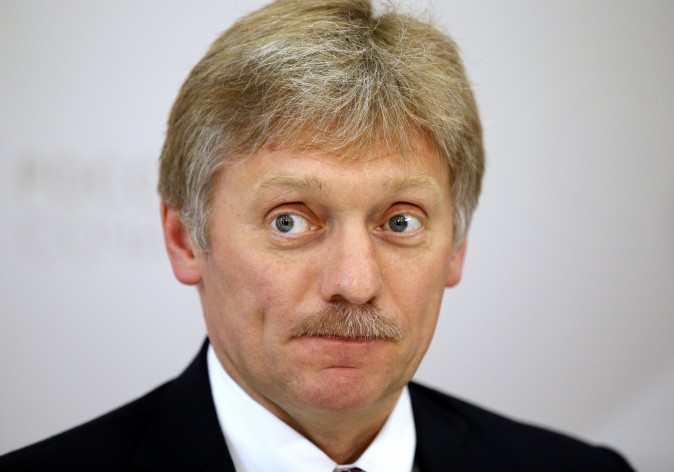 President Trump, meanwhile, has faced numerous questions about alleged communications with Russia amid the campaign and after he took office.
Peskov said the meetings with Clinton's people were not an attempt to influence the election's outcome.
"[T]here were no meetings about elections—electoral process … So if you look at it with the intention to demonize Russia, you would probably say that, yes, he was trying to interfere in Hillary's activities. But it would be nonsense because this is not true," Peskov said.
While Peskov added that Russian President Vladimir Putin didn't voice his support for Trump, he acknowledged that Putin preferred Trump over Clinton.
"The candidate Hillary Clinton was quite negative about our country in her attitude and in her program, declaring Russia being nearly the main evil in the world and the main threat for the United States," Peskov told CNN, adding that Trump publicly expressed a willingness to come to an understanding with the Kremlin.