HONG KONG—KNS-A missed a chance to overtake Premier League leaders SSS-A when their Sunday Oct 22 game at Wiley Road ended in a 4-2 win for SSSC.
SSSC coach/manager Jasbir Singh complimented his all Hong Kong born-side for taking on a KNS team that have three guest players, including one ex-international.
"I feel my side did very well," said Singh, who felt they were playing according to plan, especially as they will face off against Khalsa-A on Dec 12 which is likely be the big game of the first round.
"We have been training very hard for this season, not only for this game but to take on Khalsa and other rivals. This is only the beginning as we have to take on some of the top sides and we have only played four games," said Singh.
He added their effort worked out for them as they spend two to three days a week formulating tactics added to their physical training as they seek a trophy this season.
With the full three points, SSSC-A still maintain their stranglehold at the top of the Premiership with Khalsa-A close behind in second place following their 4-2 win over KCC-A at the same venue.
Singh also claimed their top goalkeeper Bilau, helped towards the win as he stopped KNS from adding to their goals including one-point blank shot plus some hits to the woodwork. SSSC-A coach named Bilau their MVP.
"There is no doubt he played way beyond his game and I have to say he was our 'Man of the Game', Singh said.
KNS-A coach/player Jacky Chan knew they had their work cut out from the first whistle and despite their many raids inside the SSS-A circle, they just could not find a way to add to their two goals.
"What can I say they just outplayed us in all departments," he said.
In an earlier game, a very young Kowloon Cricket Club-A showed they may be the team to watch out for in the coming years as a proud KCC-A skipper Faheem Khan attested although the result sees them bottom of the standings.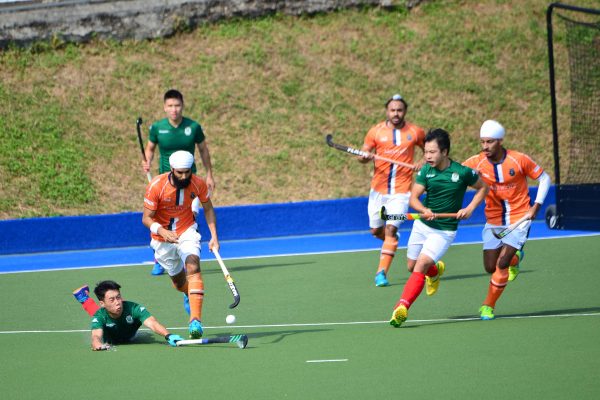 The young Khan, who hails from a family with a long heritage of producing top local players that have played for both club and Hong Kong, was proud of his players despite their 2-4 defeat to Khalsa-A. "We gave it our all but when you are playing against a top side that has won the Premier title more than once, you know you will have a hard game against a side of that caliber" he said.
"I am however glad of the result as we still managed to score two goals past them. We are still a young side and are on a learning curve and we need games like these to improve us," said the young midfielder, whose side missed a few goal chances but saw their game drop off in the second half as the fatigue factor set in.
Defending Premier champions Khalsa-A's victory keeps them in touch with SSSC-A as both sides have now played four games apiece in the new 2017-18 season with both sides on an equal 12 points footing with SSSC-A holding the top on a better goal differential.
Pakistan-A also look to have bolstered their firepower with additional players but how well that might develop will be seen as the season continues. They were well tested across the harbor at Sports Road by Hong Kong Football Club-A as both sides shared the spoils when their game ended in a 1-1 draw. HKFC kept pushing towards the end of the game but they could not break down the Pak-A defense.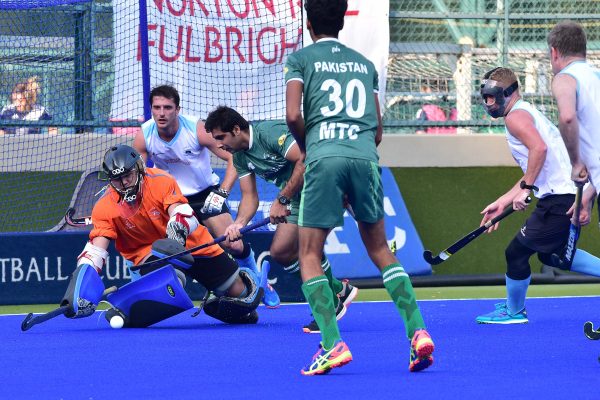 The result now leaves Pak-A in 9th place on a solitary point earned Sunday, while Club-A are on 7 points and in 4th place.
Club were left struggling without their prolific drag flicker Arif Ali who has been in immaculate form as of late and is in second place on the top scorers table with seven goals and his absence was apparently felt after they missed a couple of second-half penalty corners without the Ali touch.
Earlier at King's Park, a youthful Shaheen-A stormed to a 3-1 win over HKFC-B while in a later match at the same venue, Valley-A edged HKCC-A 1-0.
Eddie So is a seasoned sports journalist and photographer and has worked for a number of media companies in Hong Kong over a period of more than 20 years.