Kiwi's will get free quarantined travel from New Zealand (NZ) to Australia after border restrictions were lifted on Monday.
However, restrictions still apply with limits on the type of visitors allowed to enter NZ; and only two Australian states, New South Wales and Victoria opening to international travel.
Australian Minister for Trade, Tourism, and Investment Dan Tehan said, in a media release on Sunday, that allowing quarantine-free arrivals from NZ would significantly boost tourism and confidence in Australia.
"In 2019, Australia hosted 1.434 million visitors from New Zealand—making it our second-largest source market—and they spent AU$1.6 billion in the Australian economy supporting local jobs and businesses," Tehan said. "Australia delivers what Kiwis want in a holiday, including safety and security, value for money and world-class natural beauty and wildlife."
Chief Health Officer Paul Kelly announced that one-way quarantine free, or green zone travel, would now be available from anywhere in NZ with jurisdictions that are ready to do so. All travellers will be expected to show proof of a negative COVID-19 PCR test within 72 hours and that they are fully vaccinated with a vaccine approved by the Therapeutic Goods Administration (TGA).
Those under 12 years of age are exempt.
According to the NZ Department of Home Affairs, travellers will also need to complete a declaration that they have only been in Australia or NZ for the 14 days prior to their departure date.
Tehan noted in the announcement that the federal government's tourism body, Tourism Australia, would be looking to upscale its marketing activities in NZ with an immediate focus on building confidence and broadening the knowledge of Australia's tourist offerings.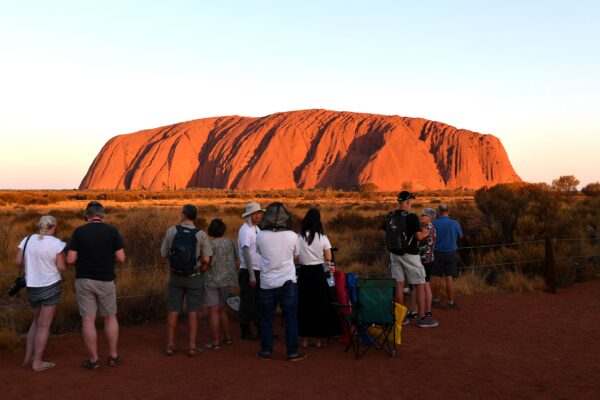 However, despite the relaxations of the borders in Australia, there will be no resumption of travel to NZ.
The travel bubble between the two nations was suspended on Sept. 17 by NZ's Ardern government. The earliest date of resumption is likely to be mid-November, when NZ has likely increased its vaccination rates.
Individuals can only travel to NZ if they are a citizen, a permanent resident or resident visa holder, a critical purpose visa holder, or are an Australian citizen or permanent residence visa holder where NZ is your primary place of residence.
Travellers to NZ will also still need to undergo isolation and quarantine.