Kimberly Guilfoyle tested positive for the CCP (Chinese Communist Party) virus, an official with a joint fundraising group with President Donald Trump's reelection campaign said.
Guilfoyle, 51, is a fundraiser for Trump's campaign. She is also the girlfriend of Trump's eldest son, Donald Trump Jr.
Guilfoyle was "immediately isolated to limit any exposure," Sergio Gor, finance chief of staff for Trump Victory Finance Committee 2020, said in a statement to news outlets.
"She's doing well, and will be retested to ensure the diagnosis is correct since she's asymptomatic," he added. Asymptomatic means patients are showing no symptoms.
A significant portion of CCP virus patients show few or no symptoms, according to U.S. health officials. The virus causes COVID-19, a disease that primarily requires hospital care in the elderly and people with compromised immune systems.
Guilfoyle took to social media Saturday to thank her supporters.
"I feel good thanks be to God and look forward to a speedy recovery so I can resume working to re-elect" the president, she wrote.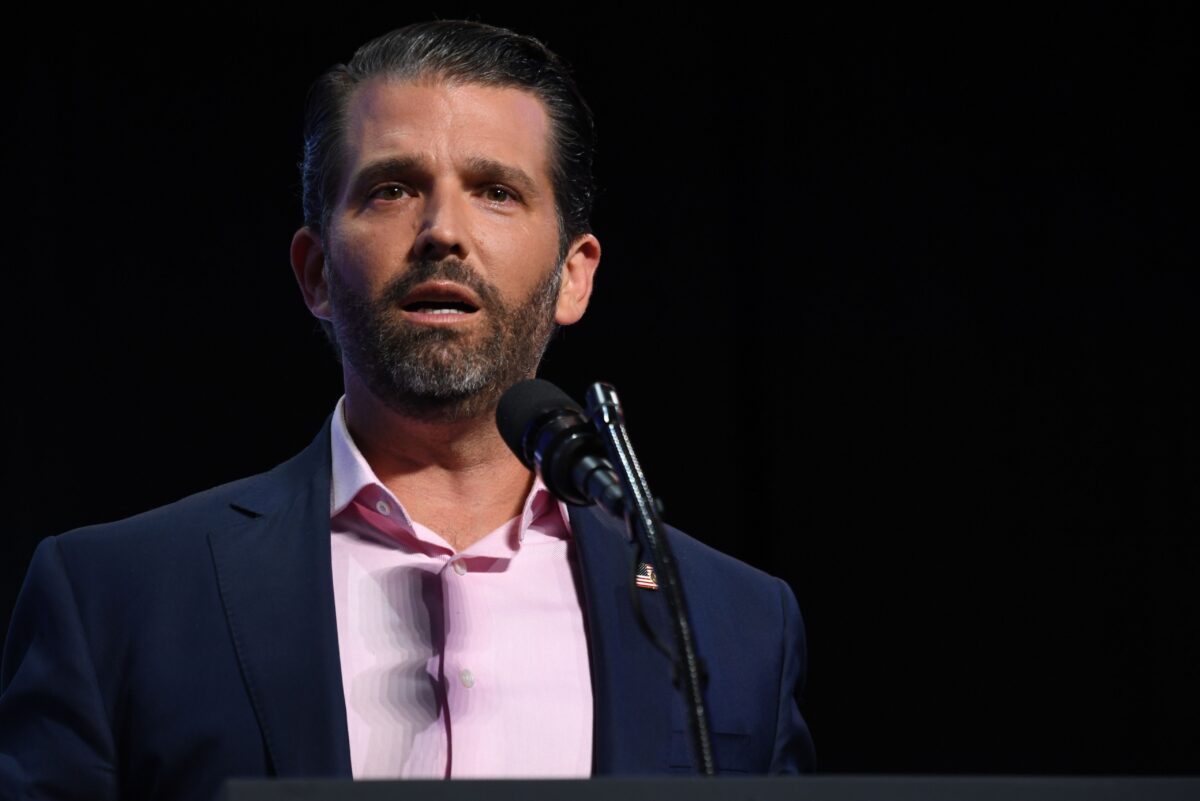 All events featuring Guilfoyle, the national chair of Trump Victory, were being canceled, Gor said. Trump Jr., 42, was tested and results came back negative. As a precaution, he was entering self-isolation and canceling all public events.
The couple was scheduled to attend the fireworks event at Mount Rushmore on July 3 with the president.
Guilfoyle was at BOK Arena in Tulsa, Oklahoma, last month when Trump held his first rally in months. Herman Cain, a former Republican presidential candidate, was hospitalized this week after attending the event.
Anyone who is expected to come into contact with Trump has for months been tested for the virus.
Katie Miller, the press secretary for Vice President Mike Pence, tested positive in May. She's married to Stephen Miller, a top Trump aide. A military member who works on the White House campus, at times coming into contact with Trump, also tested positive earlier that month.
That diagnosis prompted officials to start testing people who come into contact with either Trump or Pence.
The test would "evaluate for pre-symptomatic or asymptomatic carriers status to limit inadvertent transmission," White House spokesman Judd Deere said.