Kim Kardashian-West was among those forced to evacuate as three fast-moving wildfires raged in parts of California on Nov. 8, burning out of control and threatening homes.
The Keeping Up with the Kardashians star fled her home on the night of Thursday, Nov. 8, PEOPLE reported, grabbing what she could in about an hour.
"Just landed back home and had 1 hour to pack up & evacuate our home. I pray everyone is safe," she wrote on Instagram Stories, according to the report.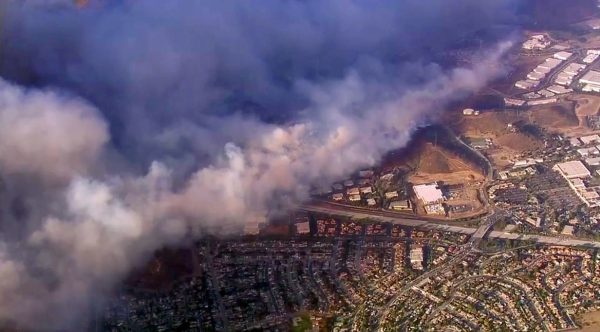 Kardashian explained to fans she was evacuating because her neighborhood was under threat from the wildfire, and asked them to "pray for Calabasas."
The City of Calabasas tweeted on Thursday that the Woolsey Fire had "grown to over 2,000 acres with 0% containment," spurring mandatory evacuation orders south of U.S. Highway 101, according to the Los Angeles County Fire Department.
The #Woolsey Fire has grown to over 2,000 acres with 0% containment. @LACoFD has ordered a mandatory evacuation in all areas north of the 101 freeway from Valley Circle to Lindero Cyn. A voluntary evacuation remains in effect for Calabasas areas south of the 101 pic.twitter.com/6PzFCxdbzP

— City of Calabasas (@CityofCalabasas) November 9, 2018
The Woolsey Fire also sparked the evacuation of 75,000 homes near Thousand Oaks, the site of a deadly shooting massacre this week.
A former U.S. Marine combat veteran opened fire in a bar packed with college students in the town on Wednesday night, killing 12 people and stunning a leafy community with a reputation for safety.
Also burning in Ventura County was the Hill Fire, which had torched 10,000 acres by Thursday night, fire officials said.
In Northern California, the Camp Fire advanced rapidly to the outskirts of the city of Chico early on Friday, forcing thousands to flee after it left the nearby town of Paradise in ruins, California fire officials said.
"We were surrounded by fire, we were driving through fire on each side of the road," said police officer Mark Bass, who lives in the hard-hit town of Paradise, where harrowing tales of escape and heroic rescues emerged after the entire community of 27,000 was ordered to evacuate.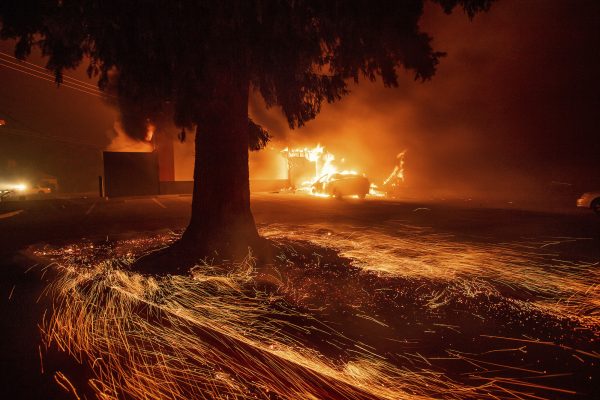 Witnesses reported seeing homes, supermarkets, businesses, restaurants, schools and a retirement home up in flames.
Cal Fire Capt. Scott McLean estimated that several thousand buildings were in Paradise, which is about 180 miles northeast of San Francisco.
"Pretty much the community of Paradise is destroyed, it's that kind of devastation," he told The Associated Press. "The wind that was predicted came and just wiped it out."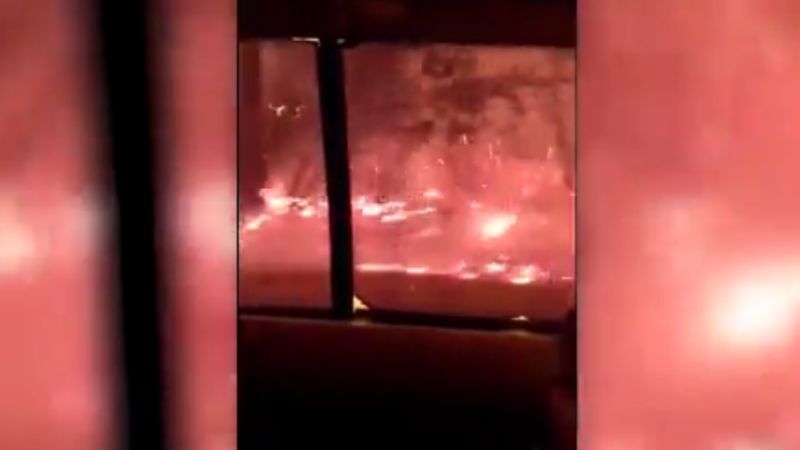 Residents described fleeing their homes and getting stuck on gridlocked roads as flames approached, sparking explosions and toppling utility poles.
"Things started exploding," said resident Gina Oviedo. "People started getting out of their vehicles and running."
Many abandoned their cars on the side of the road, fleeing on foot. Cars and trucks, some with trailers attached, were left on the roadside as evacuees ran for their lives, said Bass.
"They were abandoned because traffic was so bad, backed up for hours," he said.
"It's a very dangerous and very serious situation," Butte County Sheriff Kory Honea said. "We're working very hard to get people out. The message I want to get out is: If you can evacuate, you need to evacuate."
Evacuation orders were sent out for the communities of Paradise, Magalia, Concow, Butte Creek Canyon, and Butte Valley. Evacuation zones were posted on Cal Fire's website.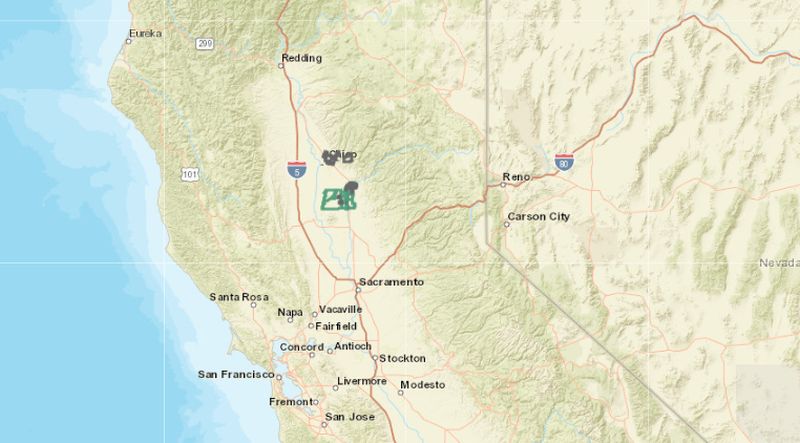 The Associated Press contributed to this report.