The hotel concierge who was forced by armed assailants to unlock Kim Kardashian's Paris apartment is speaking out after a news report suggested he was involved in the jewelry heist.
The 40-year-old doorman said he is merely a witness and victim in the attack that resulted in a multi-million dollar theft of Kardashian's possessions.
Following the Oct. 3 incident, TMZ reported that the reality television star told French investigators the concierge was suspiciously calm throughout the harrowing event. Both Kardashian and the concierge were handcuffed and held at gunpoint.
Kardashian reportedly asked the concierge, "Are we gonna die?" which he calmly responded, "I don't know." She also told authorities after the robbery, the suspects left her apartment with the concierge. In an effort to quell any speculation about his involvement, the concierge penned an open letter for Closer magazine, defending his calm demeanor.
"Dear Kim: When you feel the freshness of a gun in the neck, at that point the calm means… life…our two lives," he wrote, according to the magazine. "I hope you are feeling better."
New details were released in the home invasion case, including the descriptions of the suspects, who are said to be white, middle-aged French nationals.
Related Coverage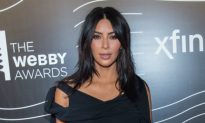 More Details Revealed About Kim Kardashian Robbery
A source familiar with the investigation said the robbery was "well-coordinated" and committed by career criminals. The source said investigators will take the time we need to conduct a thorough investigation, adding "it's a very complicated affair."
Special unit officers from the Banditry Repression Brigade (BRB) are investigating the armed home invasion.
Kardashian is said to be still in shock over this week's attack. She hasn't made any public appearances except for her arrival to New York City on Monday and her departure to California on Oct. 6.
She will reportedly take a monthlong break from work, and has recently cancelled an Oct. 14 makeup seminar in Dubai and a recording for the family's E! reality show "Keeping Up With the Kardashians" has been placed on hold.
Husband Kanye West also rearranged his work schedule, postponing his Oct. 4 Philadelphia tour date as well as his Oct. 6 Michigan tour date to Dec. 13 and Dec. 22, respectively.