North Korean leader Kim Jong Un called for active "diplomatic and military countermeasures" to preserve the country's security in a lengthy speech at a key political conference on Dec. 30.
Kim spoke for seven hours during the ruling Workers' Party meeting that continued for the third day on Dec. 30. He issued national goals for rebuilding the North's economy and preparing active and "offensive political, diplomatic and military countermeasures for firmly preserving the sovereignty and security of the country," according to state media on Tuesday.
The Korean Central News Agency said the plenary meeting of the party's Central Committee will extend to the fourth day on Dec. 31, a day before Kim is expected to use his annual New Year's address to announce major changes to his economic and security policies.
Kim noted that the Workers' Party is determined to enter "another arduous and protracted struggle," possibly referring to efforts to overcome U.S.-led sanctions and pressure, before concluding his speech with calls for "dynamically opening the road" toward building a powerful socialist nation, according to the agency. The party is working to draft a resolution based on the agenda laid out by Kim and plans to discuss an unspecified "important document."
U.S. President Donald Trump has met with Kim multiple times as the United States tries to get North Korea to denuclearize. Trump has promised Kim quick economic growth if he agrees to shut down the nuclear program, but North Korea conducted two missile tests earlier this month.
The pair last met in June as Trump stepped into North Korea. Trump said in August that Kim sent him a letter in August apologizing for missile tests, adding he planned to meet with Kim "in the not too distant future." Top U.S. officials have said Trump and Kim have communication channels they converse through.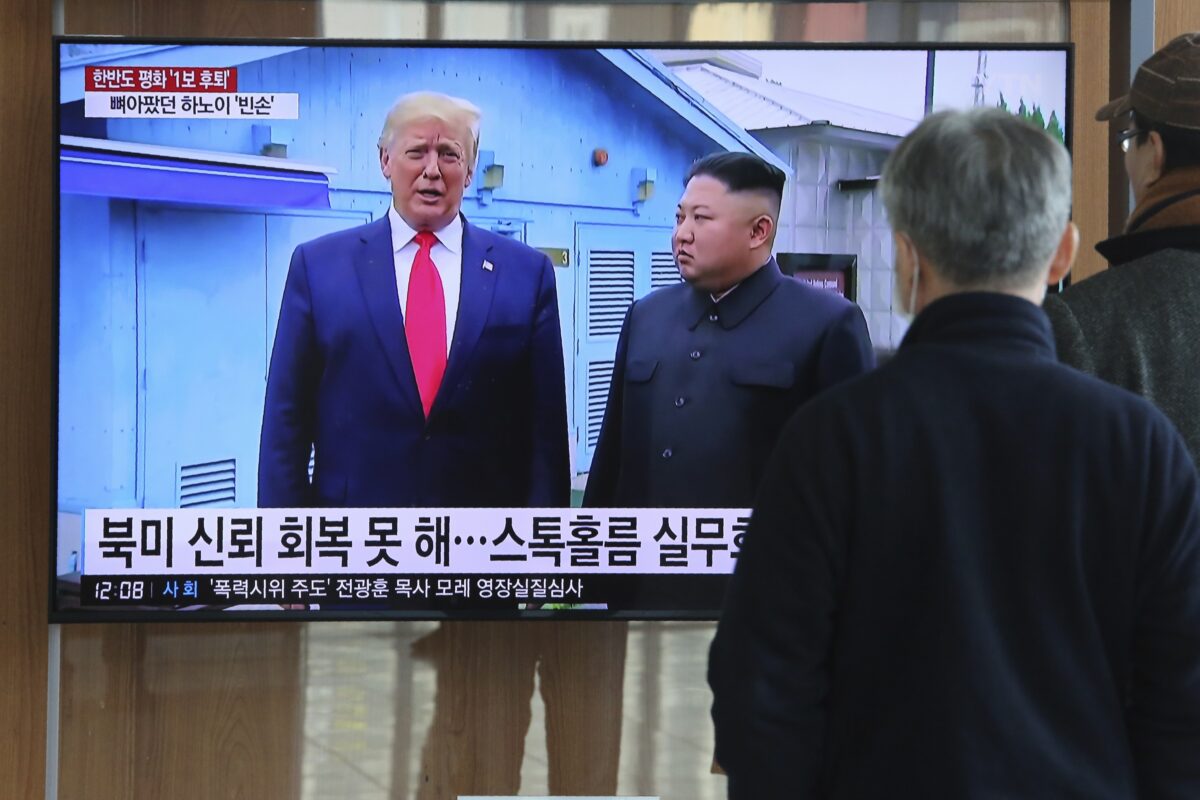 U.S. Secretary of State Mike Pompeo said the Trump administration still believes it "can find a path forward to convince the leadership in North Korea that their best course of action is to create a better opportunity for their people by getting rid of their nuclear weapons."
"We're watching what they're doing here in the closing days of this year, and we hope that they'll make a decision that will lead to a path of peace and not one towards confrontation," Pompeo said in an interview Monday morning with "Fox and Friends."
Pressed on what the U.S. response would be if North Korea conducts additional tests, White House national security adviser Robert O'Brien said on Sunday that the United States has "a lot of tools" to work with.
"We will reserve judgment, but the United States will take action, as we do in these situations," O'Brien said. "If Kim Jong Un takes that approach, we will be extraordinarily disappointed, and we will demonstrate that disappointment."
Ri Thae Song, vice minister of foreign affairs for North Korea, threatened the United States in early December, claiming that "no one will lend an ear to the U.S. any longer" and saying if the U.S. didn't make concessions, it would get a "Christmas gift."
Trump said on Christmas Eve that the "gift" could be "a beautiful vase," adding "We'll see what happens."
There's been no sign of anything that could be interpreted as a "gift," be it a vase or a fresh missile tests.
O'Brien, speaking on ABC, said that what people are missing is Trump's new approach to North Korea after past administrations failed in attempts to deal with the country.
"President [Donald] Trump took a different tack, with personal diplomacy. And, so far, we have had some success," he said. "Kim Jong Un promised to denuclearize the Korean Peninsula. We want to hold him to that commitment."
The Associated Press contributed to this report.