North Korea's Kim Jong Un might be staying out of the spotlight due to CCP virus concerns, according to a South Korean minister on Tuesday.
South Korean Unification Minister Kim Yeon-chul said Kim's absence from a ceremony on April 15 that celebrated his grandfather Kim Il Sung's birthday isn't unusual. According to reports, Kim has never missed the ceremony for his grandfather, the founder of the communist state, since he took power in 2011.
"It is true that he had never missed the anniversary for Kim Il Sung's birthday since he took power, but many anniversary events including celebrations and a banquet had been cancelled because of coronavirus concerns," the minister told a parliamentary hearing, Reuters reported.
"I don't think that's particularly unusual given the current [coronavirus] situation," he added, referring to the CCP (Chinese Communist Party) virus.
Kim, the unification minister, noted there were at least two instances since January where there were no sightings of Kim for about 20 days, the news agency reported.
Meanwhile, North Korea has not reported any cases of the CCP virus despite sharing a border with China, where the virus originated last year. However, experts believe that it's highly unlikely that no cases have been confirmed in the country, and there have been reports of quarantines and lockdowns in some areas.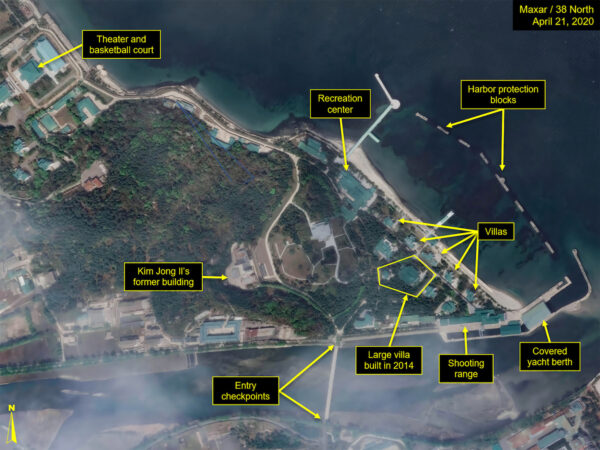 Speculation about Kim's health has ramped up in the past week, with several news outlets in the United States and Asia reporting that he is in dire condition or is even dead. Over the weekend, a Hong Kong broadcaster reported that he died while a Japanese news outlet claimed that he was in a vegetative state, although both cited unnamed sources.
South Korean officials, including Chung-in Moon, a foreign policy adviser to South Korea's President Moon Jae-in, told Fox News on Sunday that "our government position is firm. Kim Jong Un is alive and well."
He also added that "no suspicious movements have so far been detected" in North Korea.
President Donald Trump also dismissed the reports during CCP virus briefings last week.
"I think the report was incorrect," Trump told reporters, adding that some news outlets were using outdated reports.

He told reporters: "We have a good relationship with North Korea—as good as you can have. I mean, we have a good relationship with North Korea. I have a good relationship with Kim Jong Un, and I hope he's OK."
The uncertainty about Kim's health, considered a state security matter in North Korea, has been amplified due to Pyongyang's lack of public statements the matter. No mention of the reports has been carried in state-run news outlets.
"When it comes to North Korea you can never be too sure until you hear the news from the country itself," said David Maxwell, a North Korea specialist at the Foundation for the Defense of Democracies, according to the New York Post. "But it's worth noting that there are 6.5 million smartphones in North Korea now and even though the coverage is within the country, information has a way of getting out faster now than it did in the past."