North Korean dictator Kim Jong Un lives in fear of assassination by U.S. and South Korean forces, a South Korean lawmaker has said.
Kim now prefers to travel at dawn and switches his Mercedes-Benz 600 for cheaper cars of his subordinates out of fear an airstrike or a clandestine operation may end his life.
This information was relayed by the South Korean National Intelligence Services during a closed-door parliamentary session, according to Rep. Lee Cheol-woo of the main opposition Liberty Party of Korea, who attended the meeting, according to The Korea Herald. The young dictator is "extremely nervous," the intelligence agency was quoted as stating.
Kim's fears are based on rumors that the United States and South Korea have included a preemptive strike—including eliminating Kim—in their response plan to North Korea's possible aggression—the Operation Plan 5015 of 2015.


The so-called "decapitation operation" was described as part of the plan in a report from Japanese newspaper Asahi Shimbun. The Korea Herald also wrote that a unit "tasked with eliminating Kim and paralyzing the North's command and control system" is scheduled to be in operation by the end of the year.
Last year, however, South Korea's Ministry of National Defense denied the reports. "The term 'decapitation strike' does not exist in the Ministry's operational concepts," an unnamed defense official said, according to The Hankyoreh.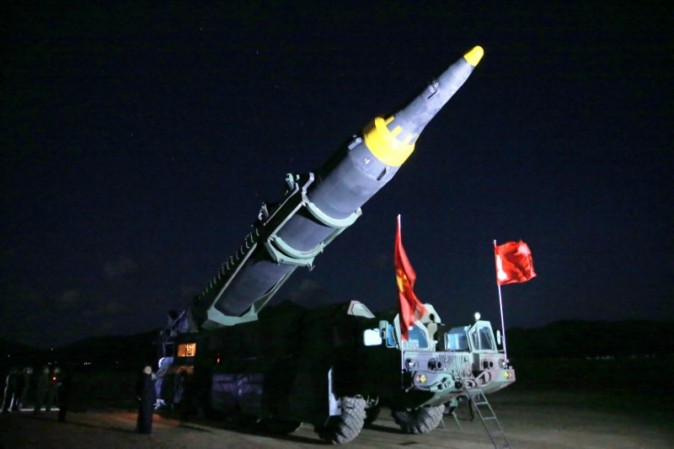 President Donald Trump has shown he is willing to adopt a stronger stance towards North Korea as the dictatorship inches its way towards a functioning intercontinental ballistic missile capable of delivering a nuclear warhead as far as the United States.
But Trump seems mainly focused on convincing China to exert pressure on its rogue neighbor.
U.S. and Chinese diplomatic and defense chiefs will meet on June 21 for a security dialogue that Washington says will focus on curbing North Korea's nuclear and missile programs.
Secretary of State Rex Tillerson and Secretary of Defense James Mattis are scheduled to meet China's top diplomat, State Councilor Yang Jiechi, and General Fang Fenghui, chief of state for the People's Liberation Army.
Reuters contributed to this report.