Police have released footage of the Las Vegas hit-and-run that killed a salon owner as she tried to stop a customer from leaving without paying for her $35 manicure.
Along with the disturbing surveillance footage, released on Jan.3, Las Vegas police also identified the main suspect as Krystal Whipple, 21, who is still at large.
Salon owner Nhu Nguyen, 53, was killed on the afternoon of Dec. 29, when she was pulled under the wheels of a Chevrolet Camaro as she and her husband tried to stop it from leaving the parking lot outside the salon where they worked.
The video shows Nguyen, who is a mother of three, run in front of the car, as she realized the customer was leaving without paying. Her husband runs out after her, chasing the car.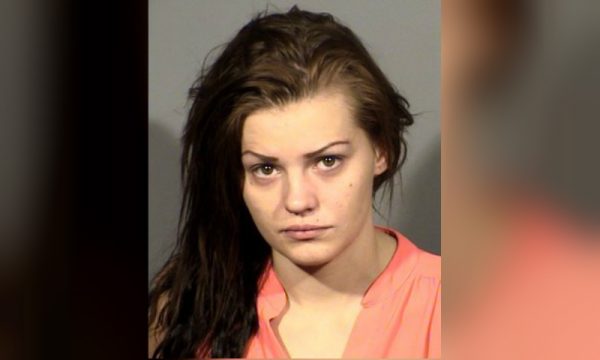 Lieutenant Ray Spencer, Las Vegas homicide, said, "Our investigation determined that a woman went into Crystal Nails to get a manicure, and then attempted to pay with a fraudulent credit card."
"When the credit card payment didn't go through, the woman said she would get cash from her car," Spencer said in a statement.
"The salon owners noticed that the customer was starting to drive away, and ran out to stop her. The female owner jumped in front of the suspect's vehicle while her husband was at the back of the car—at which time  the customer accelerated through the parking lot."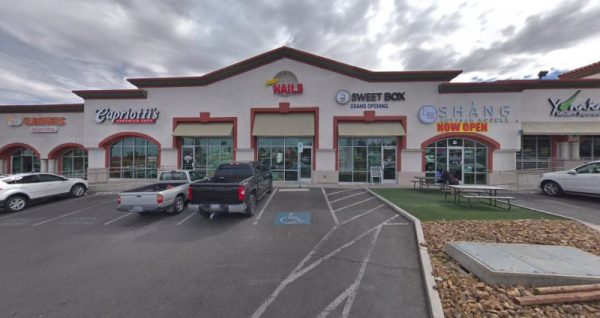 Nguyen was thrown under the vehicle and later died at Universal Medical center, according to Spencer.
The Las Vegas Police Department released the video along with a photograph of  Krystal Whipple, urging the public to step forward with any information.
'She Put Her Life in Someone's Hands'
The Camaro seen in the video is believed to be a rental car stolen three weeks prior to the incident.
Her husband, Sonny Chung, said he tried to grab the car's rear window, reported the Las Vegas Review-Journal, but the customer kept driving.
"My wife ran out and tried to stop her, and then she rolled forward," Chung told the paper. "She kept pushing the gas, and my wife fell off, and she kept pushing more, and she dragged her from here to over there [roughly 50 feet away]."
"I tried to hold the car back, but I am not Superman," he told the Review-Journal. "She ran off for $35 and killed my wife—$35 to run my wife over."
Chung said she spent the past decade without days off, adding that she often stayed well past closing time.
UPDATE: We talked to the family of the manicurist killed over an unpaid bill.
Nhu "Annie" Nguyen tried to stop a customer, after she left without paying. The customer ran her over, dragging her 50 feet. More from the family and witnesses coming up on @FOX5Vegas at 10. pic.twitter.com/7fadfrrMnp

— Tiana Bohner (@FOX5_Tiana) December 31, 2018
"She was a hard worker," he noted. "That's all she does. She's a work addict. … She worked every day—every day—seven days a week."
An employee who worked nearby witnessed the incident, saying he dreamt about it.
"I dreamt that she was close to me on the car, and I was trying to reach out to her, and the car took her away, it was traumatizing. It was hard," the unnamed person told News3. "She put her life in someone's hands, and you can't do that. It's not her fault, but unfortunately she had her life taken from her."
An employee at another store said Nguyen was known as a dedicated mother to her three children.
"That does not make sense at all," Ruri Lee told News3. "She was so nice, so nice I could tell she was a strong mother."
Jack Phillips contributed to this report.