A police commander's body was found on Sept. 22 about four days after he was kidnapped, tortured, and killed by cartel operatives in Cancun, Mexico.
Jose Antonio Archi Yama's decapitated body was found inside a red and gray sheet near the side of a road in Quintana Roo State, Fox News and Spanish-language news outlet Noticaribe reported. The reports said his head was found nearby.
According to CNN Espanol, he was the commander of the Single Command of the Quintana Roo State Police.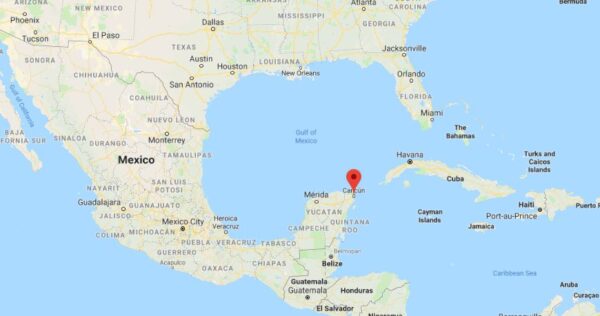 Archi Yama was wearing a black T-shirt with "State Police" on the front. He was also wearing Navy blue tactical pants and tactical boots, which was part of his police uniform, Noticaribe reported.
The Quintana Roo Prosecutor's Office said that his body was found after someone called 911, according to CNN.
On social media, Quintana Roo Gov. Carlos Joaquin assured people that state authorities will persist in fighting organized crime in the state.
En Quintana Roo condenamos y combatimos enérgicamente la violencia y la pérdida de vidas humanas. Mantendremos toda la firmeza en el combate al crimen, las numerosas detenciones e incautaciones les están causando daño y pérdidas a los delincuentes

— Carlos Joaquín (@CarlosJoaquin) September 22, 2019
"In Quintana Roo, we strongly condemn and combat violence … We will maintain all firmness in the fight against crime," he tweeted, according to a translation.
"This [terrible] action against the command of the state police forces us to redouble the efforts and dedicate more "resources and conviction" to combat criminals, he later wrote.
Archi Yama had been kidnapped just days before his body was found, The Associated Press reported, which noted that he served in the resort Playa del Carmen.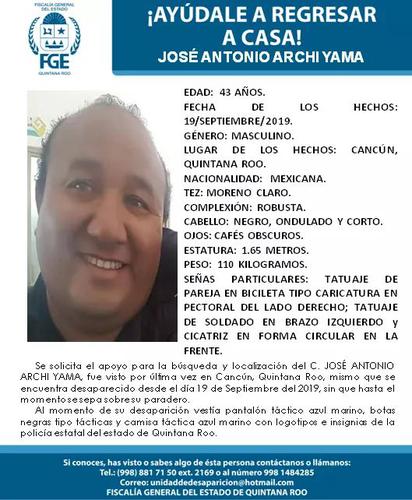 A video posted online purportedly showed him confessing that he arrested members of the Jalisco cartel to allow another cartel to take over the state, indicating police corruption, AP reported.
Gov. Joaquin noted on Twitter that during prior state administrations, there were "political favors" and a "collusion of politicians and criminals to form alliances in a perverse game" that allowed cartel members to "destabilize the government to generate animosity and facilitate access to the power of the associated political group."
Murder Rate on the Rise
Murders in Mexico jumped in the first half of the year to the highest on record, according to official data, underscoring the vast challenges socialist President Andres Manuel Lopez Obrador faces in reducing violence in the cartel-ravaged country.
There were 14,603 murders from January to June, versus the 13,985 homicides registered in the first six months of 2018, according to data posted over the weekend on the website of Mexico's national public security office.
Mexico is on course to surpass the 29,111 murders of last year—an all-time high.
For years, Mexico has struggled with violence as consecutive governments battled brutal drug cartels, often by taking out their leaders. That has resulted in the fragmentation of gangs and increasingly vicious fighting.
Lopez Obrador, who took office in December, has blamed the economic policies of previous administrations for exacerbating the violence and said his government was targeting the issue by rooting out corruption and inequality in Mexico.
"Social policies are very important—we agree they'll have positive effects. But these positive effects will be seen in the long term," said Francisco Rivas, director of the National Citizen Observatory, a civil group that monitors justice and security in Mexico.
Reuters contributed to this report.Jack Phillips,