Mourners gathered in Iran's capital for General Qassem Soleimani's funeral, including Supreme Leader Ayatollah Ali Khamenei.
Khamenei at one point cried openly at Monday's funeral.
Khamenei led a mass prayer as he stood over a flag-draped casket with the remains of Soleimani, who was killed in a U.S. airstrike in Baghdad, Iraq on Friday.
Khamenei's voice cracked during a funeral procession unlike any in Iran's recent history.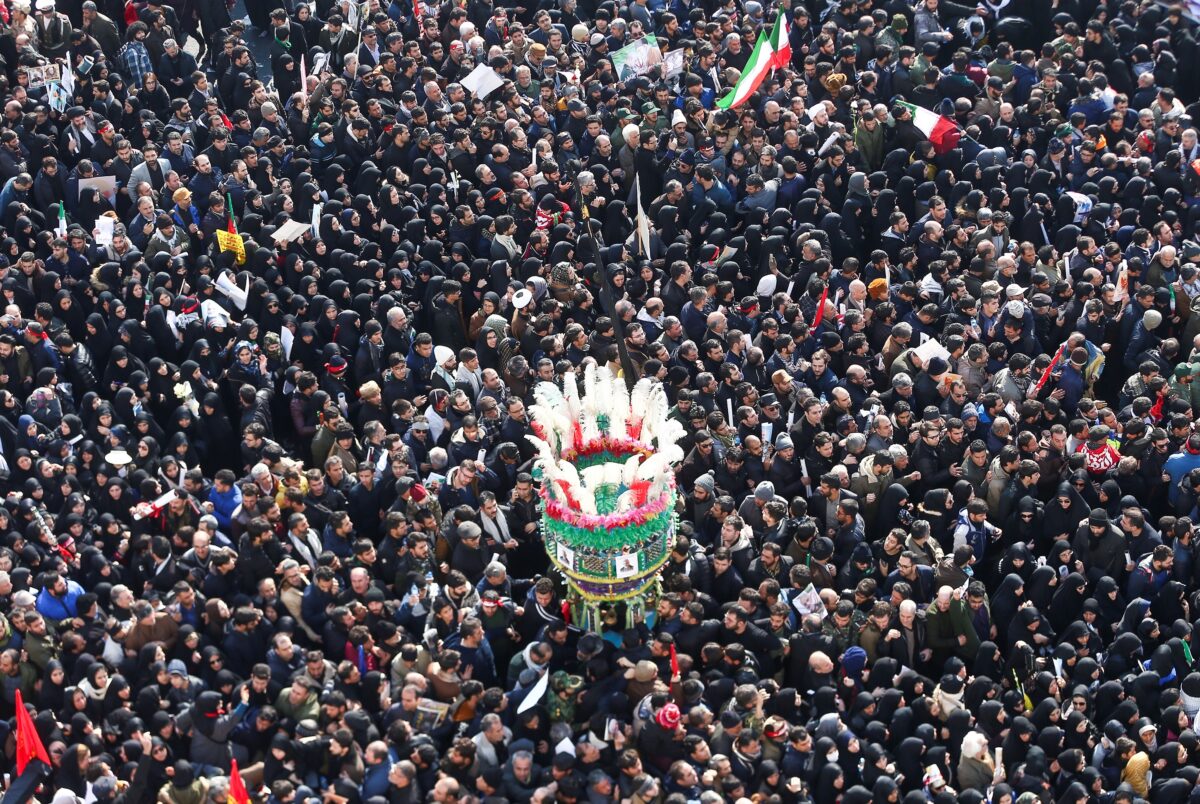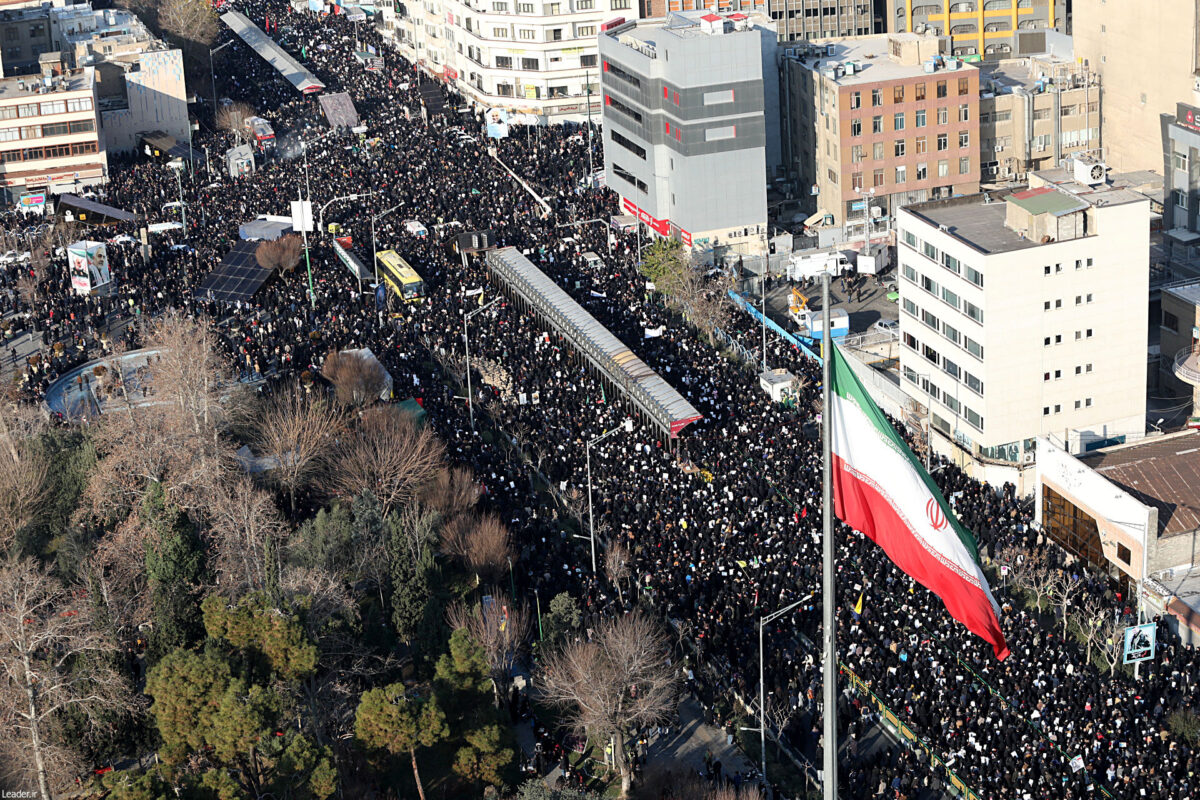 Video footage showed crowds filling streets and chanting "Death to America." The funeral came months after anti-government protests prompted authorities to kill demonstrators.
Khamenei was close to Soleimani. The Iranian leader was photographed more than once embracing Soleimani in ways that are customary in Iran for fathers and their beloved sons.
In one such photograph from 2018, Khamenei, seated on an elevated platform, leans down and kisses Soleimani's forehead. In another image from 2017, Khamenei is seen kissing Soleimani's cheek during Ashoura, a religious day of mourning among Shiites.
Unlike other military commanders in the Revolutionary Guard Corps, the 62-year-old general answered only to the 80-year-old Khamenei.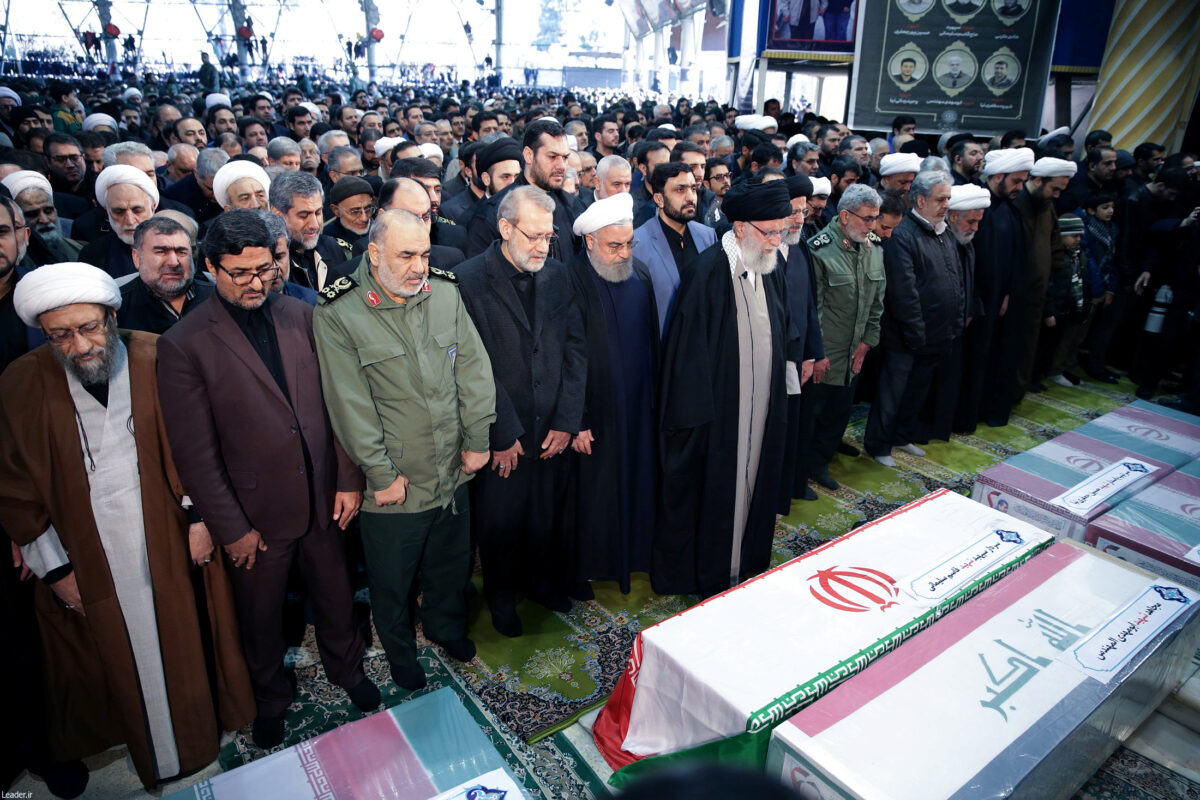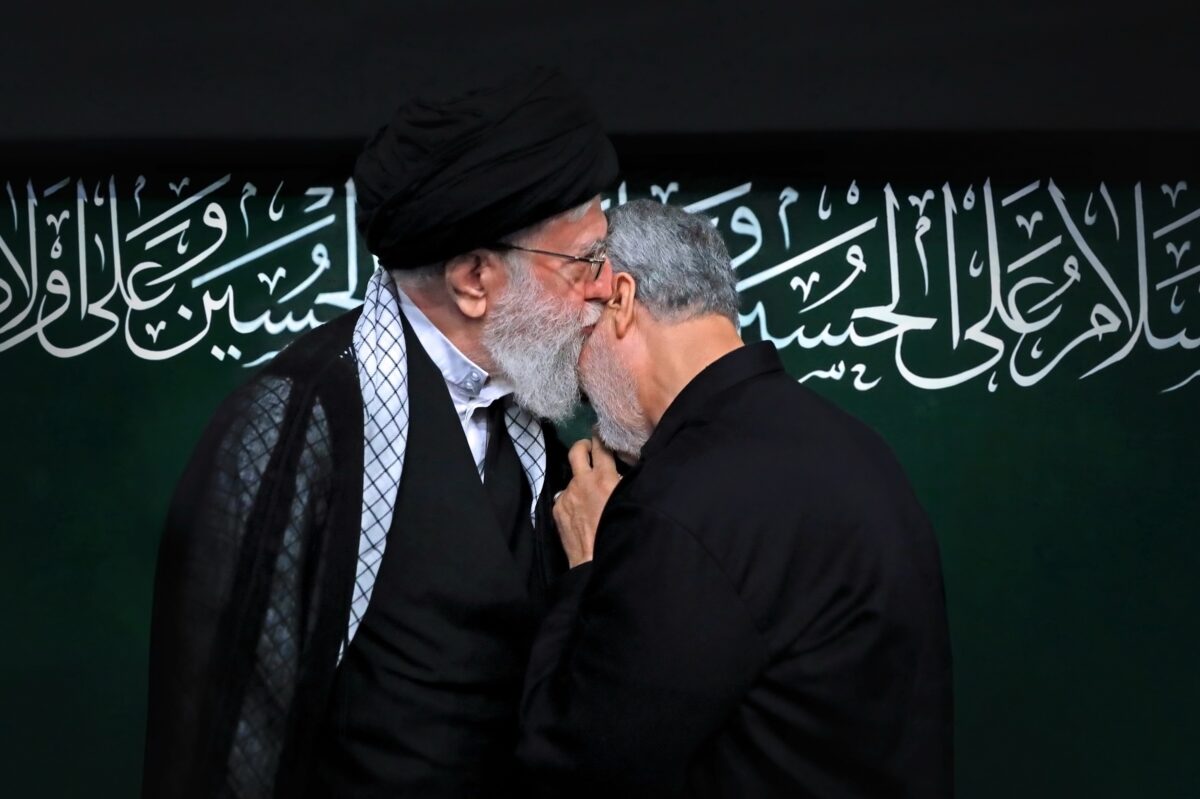 So revered was he by Khamenei, that the supreme leader has awarded Soleimani Iran's highest military order in March. Iran's Tasnim News Agency reported that Soleimani is the only Iranian military official to receive the Order of Zolfaghar since the 1979 Islamic Revolution.
When pinning the medal on Soleimani, the Iranian leader said he hoped the general would live a blissful life that ends with martyrdom.
"Of course not any time soon," Khamenei said, adding the "Islamic Republic needs him for years to come."
Khamenei visited Soleimani's house the day after the general's death to offer condolences to his grieving widow and grown children. He also ordered three days of mourning, culminating with the funeral, and "harsh retaliation" against the United States.
President Donald Trump and Iranian leaders have traded barbs since Soleimani's killing, with no military action taken yet by either side.
Soleimani's replacement said on Monday that Iran would "certainly" take retaliatory actions.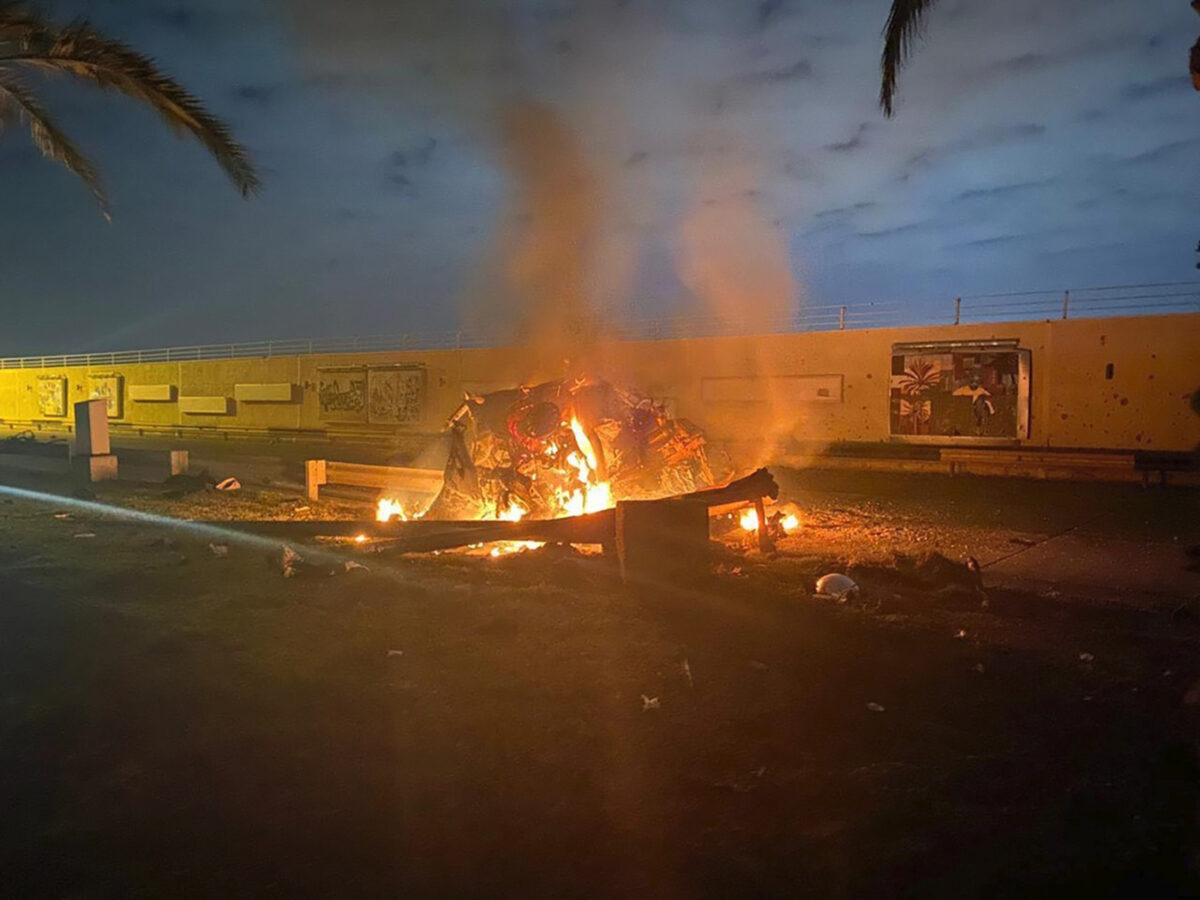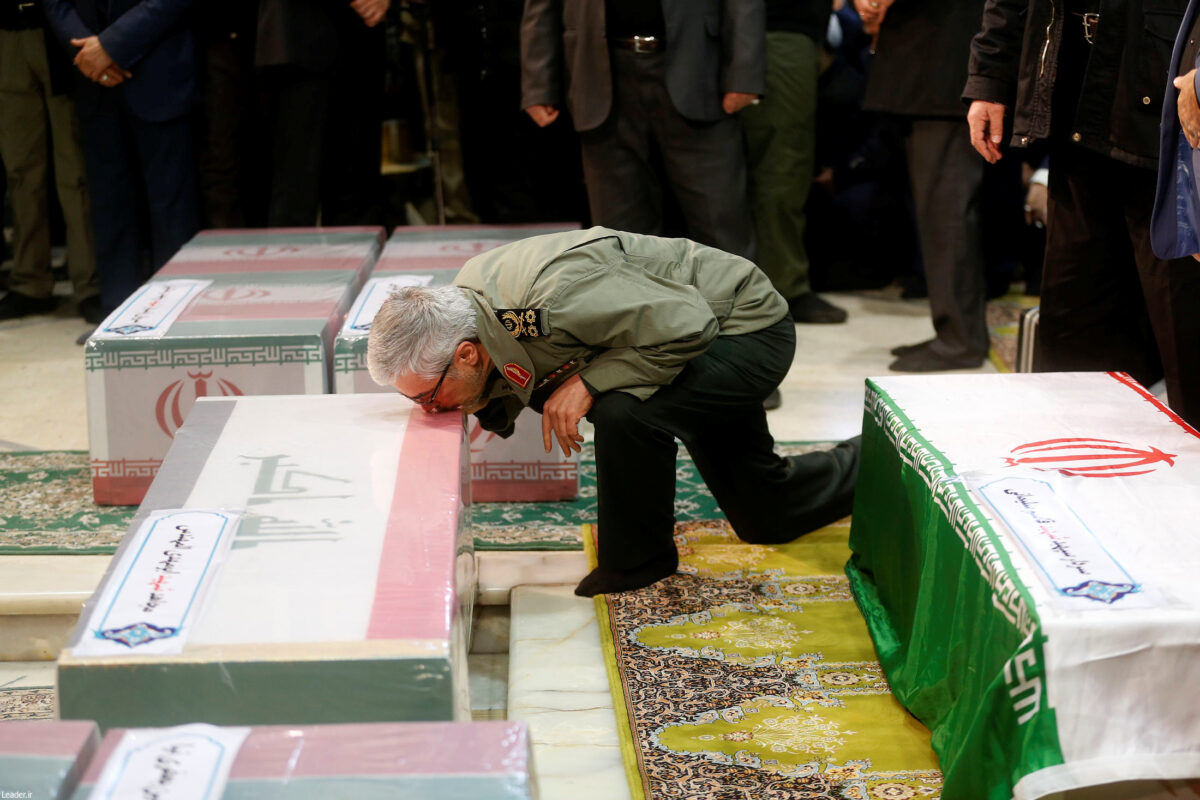 "Certainly actions will be taken," Esmail Qaani told state television.
He said he'd "continue martyr Soleimani's cause … and in return for his martyrdom we aim to rid the region of America," according to a translation from Reuters.
Trump said on Twitter Saturday that the United States would target Iranian sites, including cultural sites if Iran attacks the United States again.
Trump reiterated his position to reports on Air Force One on Sunday, promising "major retaliation" if Iran conducts another attack.
"They're allowed to kill our people. They're allowed to torture and maim our people. They're allowed to use roadside bombs and blow up our people. And we're not allowed to touch their cultural sites? It doesn't work that way," Trump said.
Iran also said Monday it would not respect limits set on how many centrifuges it can use to enrich uranium. The limits were part of a deal negotiated by in 2015 by then-U.S. President Barack Obama without congressional approval that Trump abandoned last year.
Top White House advisor Kellyanne Conway told reporters in Washington that Trump has said he's open to meeting with Iranian leaders.
Trump believes it's possible to renominate a nuclear deal with Iran "if Iran wants to start behaving like a normal country …  sure," she said. "Absolutely."
The Associated Press contributed to this report.