HONG KONG─Last weekend's (Nov 5, 2017) Premier League fixtures saw a stunning shift in fortunes when last season's defending champions, Khalsa-A had to settle for a 1-1 draw with Valley-A to share the spoils in a gritty encounter at Sports Road.
Khalsa-A should have taken the full three points but were denied by missed chances especially in the penalty corners which saw them waste at least 13 coming their way which included a weak stroke to hand Valley-A their first draw of the season to leave them fifth in the standings on seven points.
Khalsa-A on the other-hand, remain behind leaders SSSC-A in second place on 13 points against SSSC-A's unbeaten 15 point total from a five game run.
This was helped in some-ways too, when SSSC ran riot against a HKCC-A side determined not to be embarrassed against the league leaders and the 16-1 score-line does not do HKCC-A justice as they time and again broke down their rivals attacks and with them launching a few raids themselves at King's Park in the 4pm slot.
Andrew Jacobs, the HKCC-A player/coach was complimentary of his side despite missing six regulars, with himself carrying an injury on the day.
"We were playing a side of quality and I can only say we played with commitment and discipline but when you see our opponents there is not more to say," said Jacobs, especially as his team has players either on business trips in Europe or Australia and his side limited time training together.
SSS-A were on the rampage from the moment go after they learned of the outcome of the Khalsa-A draw, as their rivals had played in the earlier 2.30 time slot compared to their 4pm game.
"As we had already known the result of the Khalsa-A game, it only bolstered our confidence coming into this game," said SSSC-A captain Mandeep Singh who was to score one of many hat-tricks in the game.
The pace of scoring saw SSSC-A enter the break 5-1 up before they lifted their game further to secure further goals through Satwinger Singh, and Jaswinder Singh and Jaffar Singh, all hat-ticks with other goals almost too many to count.
Two of the goals: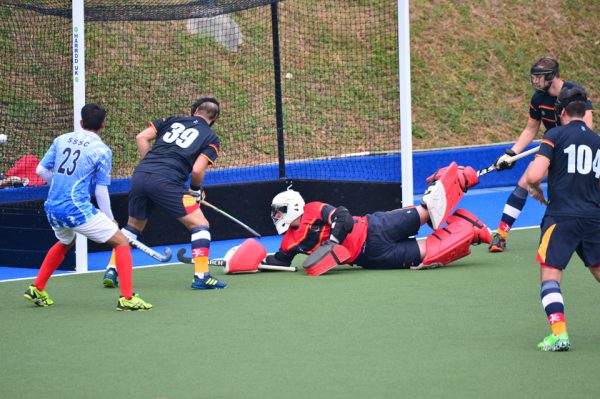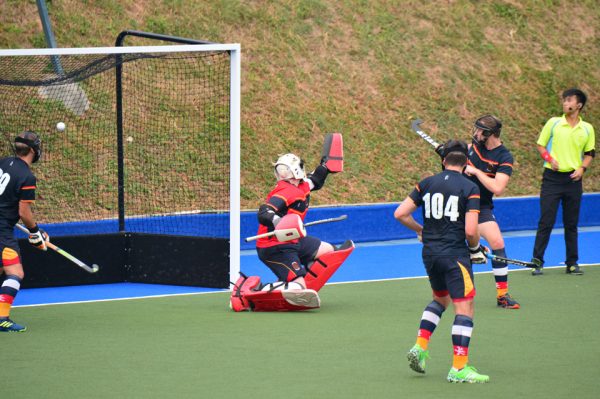 SSS-A will face their next big test when they take on giant killers Valley-A in what should be yet another good game as last Sunday's result proved.
In other results played Sunday, HKFC-A won against Shaheen-A 5-3 on home turf to keep themselves in the title race, while King's Park hosted KNS-A to a 4-2 victory over HKFC-B and Pakistan-A overcame KCC-A 4-2.
Action at Sports Road: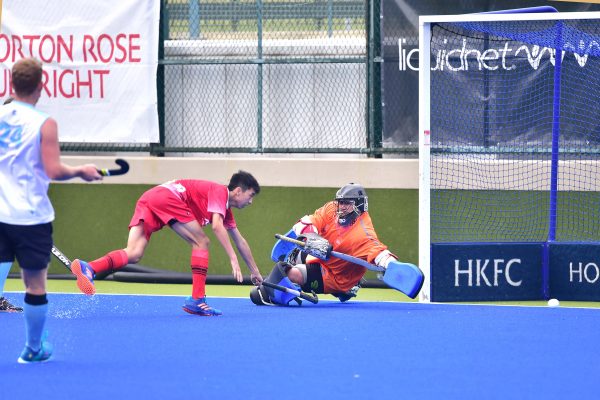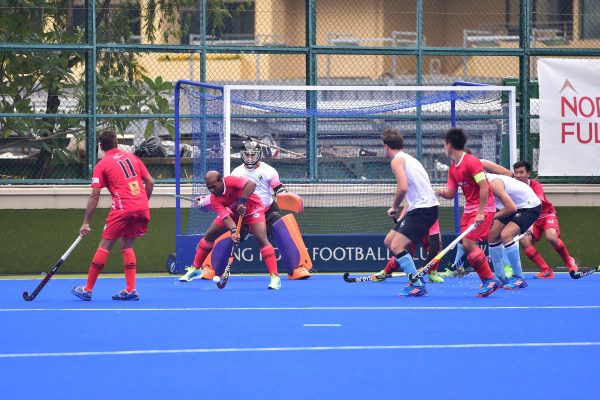 Eddie So is a seasoned sports journalist and photographer and has worked for a number of media companies in Hong Kong over a period of more than 20 years.