Khabib Nurmagomedov, following his UFC 229 victory and post-fight melee, threatened to quit fighting in the organization if they punish Zubaira Tukhugov for punching Conor McGregor.
"I would like to address UFC," he wrote on Instagram. "Why didn't you fire anyone when their team attacked the bus and injured a couple of people? They could have killed someone there; why no one says [sic] anything about insulting my homeland, religion, nation, family?"
He added: "Why do you have to punish my team, when both teams fought? If you say that I started it, then I do not agree. I finished what he had started."
"In any case, punish me, [Zubaira] has nothing to do with that," he said. "If you think that I'll keep silent, then you are mistaken. You canceled Zubaira's fight and you want to dismiss him just because he hit Conor. But don't forget that it was Conor who had hit my another brother FIRST, just check the video."
"If you decide to fire him, you should know that you'll lose me, too. We never give up on our brothers in Russia and I will go to the end for my brother. If you still decide to fire him, don't forget to send me my broken contract, otherwise I'll break it myself."
He also spoke about the $2 million dollars that the Nevada State Athletic Commission is withholding from him.
"And one more thing: you can keep my money that you are withholding. You are pretty busy with that, I hope it won't get stuck in your throat. We have defended our honor and this is the most important thing. We intend to go to the end," he added.
Nurmagomedov defeated McGregor in the fourth round via submission, but the fight didn't end there. He jumped over the octagon's walls and attacked a member of McGregor's team, Dillon Danis, in the crowd.
Several of Nurmagomedov's teammates and McGregor then got involved in a brawl inside the octagon.
UFC president Dana White said in a post-fight conference that those who entered the Octagon and attacked McGregor would not fight for the UFC again. "The guys who jumped in will never fight here again," he said on Oct. 6. "I've been working hard to promote this sport, this is not what a mixed martial arts event is normally like."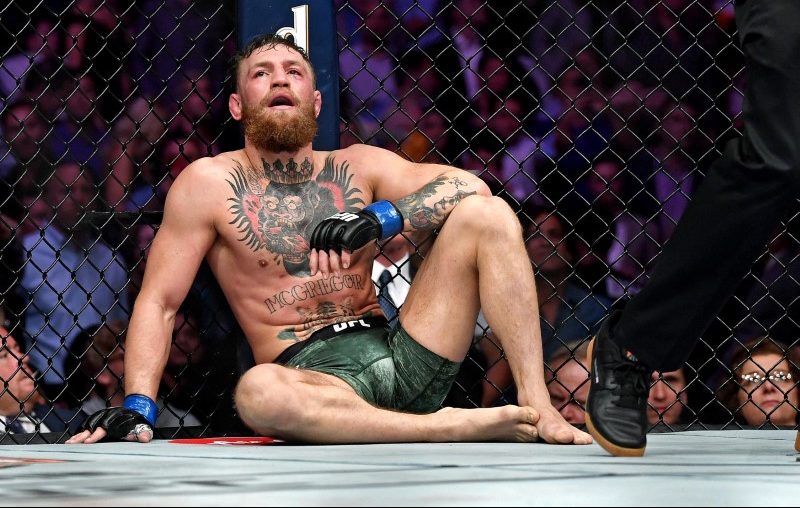 McGregor Suspended
Meanwhile, due to injuries sustained in the fight, McGregor has received a one-month medical suspension following the bout, according to Forbes. "Conor McGregor suspended until Nov. 6, no contact until Oct. 28," Nevada Athletic Commission officials have disclosed, according to the report.
"We will be filing against Conor McGregor and Khabib Nurmagomedov," Nevada State Athletic Commission chairman Anthony Marnell told ESPN. "Because we withheld one purse, we will have to move expeditiously to a complaint and hearing. We have held 100 percent of one of the fighter's money. Temporary suspensions will be out shortly, and we're shooting for a final hearing date in November."