Undefeated UFC lightweight champion Khabib Nurmagomedov (27-0) has challenged undefeated boxing legend Floyd Mayweather (50-0) saying "in the jungle, there is only one king."
The Dagestani grappler beat Irish striker Conor McGregor on Oct. 6 by a fourth-round submission at UFC 229 in Las Vegas. But "The Eagle" not only submitted "The Notorious," he also landed a perfectly-timed punch to the Irish fighter's jaw, sending him to the canvas for the first time in the Irishman's UFC career.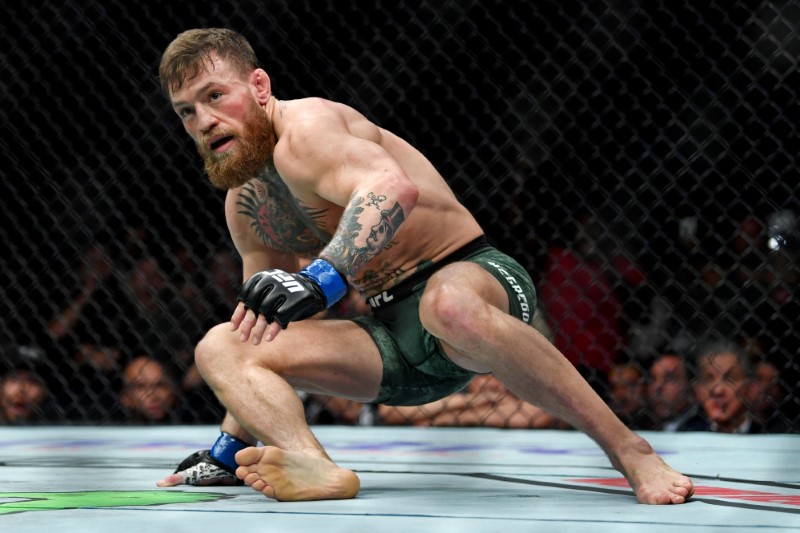 McGregor acknowledged Nurmagomedov's impressive performance in a post-match tweet: "Good knock. Looking forward to the rematch."
But if Nurmagomedov has his way, it's Mayweather that he'll square off against next time The Eagle steps into the ring.
McGregor famously took on Floyd "Money" Mayweather last year in the most lucrative bout in boxing history.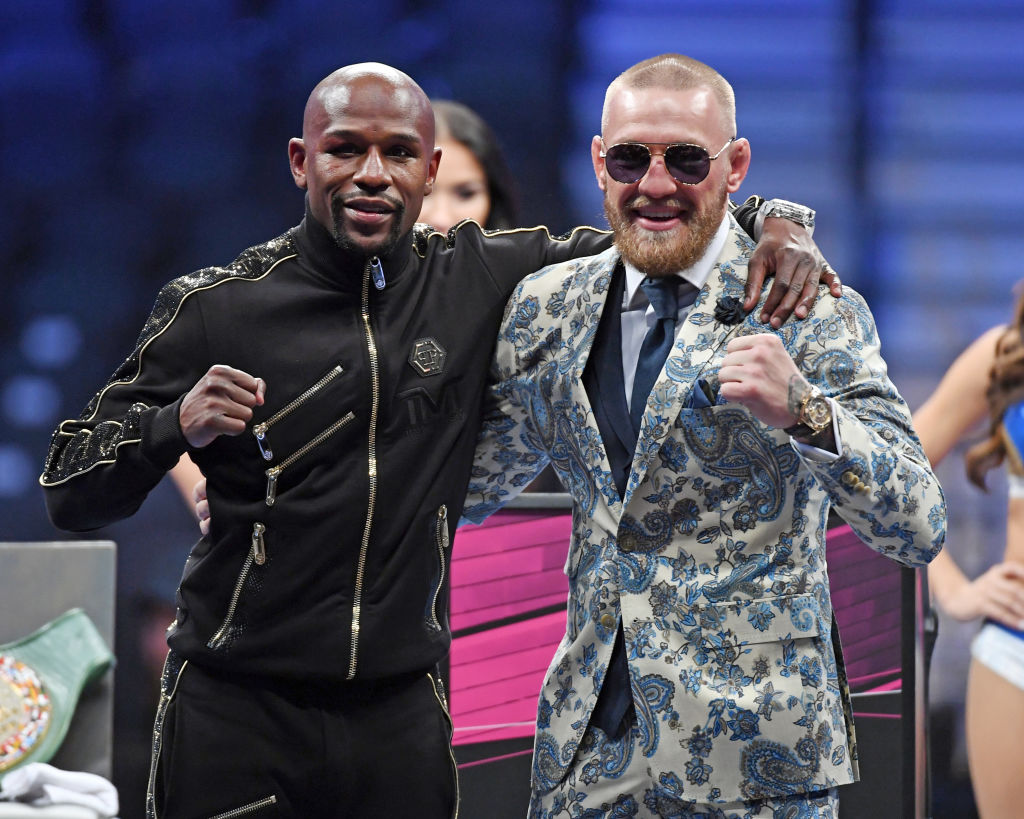 And now by calling out "Money," Nurmagomedov could become the architect of the next exceptionally lucrative bout in fight sports.
"Let's go, Floyd, we have to fight now," said Nurmagomedov, in an Instagram video filmed with Leonard Ellerbe, the chief executive of Mayweather Promotions, according to the BBC.
"50-0 v 27-0, two guys who never lose, why not? Because in the jungle there is only one king."
"Of course I am the king because he could not drop McGregor and I dropped him easily," added Nurmagomedov, who not only dominated McGregor with his superior wrestling skills, but also showed himself to be a competent striker, landing a torrent of strikes to the Irishman's head and body.
The fight was McGregor's first UFC bout since the Irishman lost to former five-weight world champion Mayweather, who is unbeaten in 50 fights.
Mayweather, who has not stepped into the ring since the McGregor bout, has said he will come out of retirement to fight Manny Pacquiao in a rematch later this year.
There are also rumors floating around that Mayweather may enter the octagon to fight McGregor on his home turf. UFC president Dana White has denied the rumors.
Meanwhile, the Nevada State Athletic Commission (NSAC) is withholding Nurmagomedov's UFC 229 fight purse of $2 million pending an investigation into the post-fight melee.
After securing McGregor's submission via what commentators have alternately described as a choke, jaw lock, or neck crank, Nurmagomedov scaled the octagon fence and pounced on members of his rival's team.
"The Notorious" then fought with "The Eagle's" camp as numerous brawls broke out, including among members of the audience.
Nurmagomedov and McGregor have both been temporarily suspended by the NSAC, pending a full investigation into the scenes that marred the end of their bout, ESPN's Sports Center reported on Thursday, citing a decision by NAC Executive Director Bob Bennet.
The suspensions are due to start Oct. 15, pending a hearing on Oct. 24, during which NSAC officials will consider whether the two fighters will be banned for good.