News Analysis
A 2016 State Department email obtained by Just the News confirms that the U.S. government was provided information by a Ukrainian source saying that Burisma—the Ukrainian energy firm that gave Joe Biden's son Hunter Biden a lucrative position on its board—allegedly paid a $7 million bribe to the Ukrainian prosecutor's office.
The author of the newly released email, State Department official George Kent, testified at then-President Donald Trump's 2020 impeachment trial, but never mentioned or disclosed the explosive information from his November 2016 email.
The email, which was alluded to in a Sept. 18, 2020, Senate Homeland Security report, but hadn't been publicly released until earlier this month, states that Kent, who was the deputy chief of mission in Kyiv, Ukraine, at the time, had been told by Ukraine's deputy prosecutor general that Burisma had paid a $7 million bribe to end a 2014 corruption investigation into the company.
Kent's email, which was addressed to Deputy Assistant Secretary of State Jorgan Andrews, also contained warnings from Kent that Hunter Biden's role at Burisma, which took place while his father served as vice president in the Obama administration, was directly undermining U.S. government efforts to tackle corruption in Ukraine.
According to Kent, "Hunter's presence on the Burisma board undercut the anti-corruption message" from Washington. Kent noted that "Ukrainians heard one message from us," but saw the Biden family's "association with a known corrupt figure whose company was known for not playing by the rules."
Hunter Biden Joins Burisma
The circumstances that led to the events described in Kent's email began in early 2014, when Victoria Nuland, the assistant secretary for European and Eurasian affairs in the Obama State Department, had a conversation with then-U.S. Ambassador to Ukraine Geoffrey Pyatt, which was intercepted and leaked to the BBC.
In the call, Nuland, who's now President Joe Biden's undersecretary of state for political affairs, and Pyatt appeared to be discussing the ouster of then-Ukrainian President Viktor Yanukovych and the installation of opposition leader Arseniy Yatsenyuk as prime minister.
During their conversation, Nuland noted that then-national security adviser Jake Sullivan had informed her that "you need Biden," and she concluded by telling Pyatt that "Biden's willing."
Biden was appointed as the Obama administration's point man on Ukraine in February 2014.
On Feb. 22, 2014, Yanukovych was removed as president of Ukraine and, three days later, Yatsenyuk, the candidate favored by Nuland, was installed as prime minister.
The Bidens' involvement with Burisma may have begun on April 16, 2014, when Joe Biden met at the White House with Hunter Biden's business partner, Devon Archer. It isn't known what was discussed at that meeting, but on April 21, 2014, Joe Biden traveled to Ukraine, offering not only his political support, but also $50 million in aid for Yatsenyuk's shaky new government. Following Biden's visit, Petro Poroshenko, a billionaire politician, was elected as president of Ukraine on May 25, 2014.
Biden became close with both men and later helped Ukraine to obtain a four-year, $17.5 billion International Monetary Fund package in March 2015.
During Biden's Ukraine visit, on April 22, 2014, it was announced that Archer had joined the board of Burisma. Hunter Biden also joined Burisma's board sometime that month, although, for unstated reasons, Burisma didn't announce his appointment until May 12, 2014.
Notably, Burisma's statement on Hunter Biden's appointment, which has since been deleted from the company's website, said that he had also been appointed head of Burisma's legal unit. The alleged $7 million bribe was paid while Biden was in charge of the company's legal affairs.
Hunter Biden's Appointment Coincides With Burisma Probes
The timing of Hunter Biden's appointment to the Burisma board doesn't appear to be accidental.
Burisma is owned by Ukraine's former minister of ecology, Nikolai Zlochevsky (also known as Mykola Zlochevsky). Zlochevsky had reportedly been issued an unusually large number of permits in Ukraine to extract oil and gas, "many of which he appeared to have received during his time as minister."
In April 2014, the Ukrainian Prosecutor General's Office opened an investigation into Burisma after UK authorities had frozen $23.5 million in assets belonging to Zlochevsky as part of a money-laundering investigation.
It was at this same time that Burisma suddenly appointed Archer and Hunter Biden to Burisma's board.
According to Kent, after the alleged $7 million bribe was paid, the Ukrainian chief prosecutor, Vitaly Yarema, suddenly issued a letter to the London court in December 2014, stating that "there was no active case open on Zlochevsky." The frozen assets were then released to Zlochevsky.
Yarema resigned on Feb. 9, 2015. It was reported at the time that Yarema's resignation came after mounting pressure over his failure to prosecute any officials in the deposed Yanukovych administration.
New Prosecutor Lauded by US Officials, Later Vilified by Joe Biden
Yarema's replacement, Victor Shokin, a former prosecutor brought out of retirement by Poroshenko, was appointed the following day, Feb. 10, 2015. Initially, Shokin's appointment was welcomed by U.S. officials.
Nuland personally wrote Shokin in June 2015, telling him that "we have been impressed with the ambitious reform and anti-corruption agenda of your government." That letter was delivered to Shokin by Pyatt on Nuland's orders.
Nuland also said ongoing reforms from Shokin demonstrated his ability to "investigate and prosecute corruption and other crimes in an effective, fair, and transparent manner."
Shokin's credibility was highlighted again in a September 2015 speech by Pyatt when he stated that "we want to work with Prosecutor General Shokin" because Shokin was "leading the fight against corruption" in Ukraine. Pyatt also said the $23 million in frozen Burisma assets—which were returned to Burisma owner Zlochevsky through the actions of Shokin's predecessor—were "illicit" and "belonged to the Ukrainian people."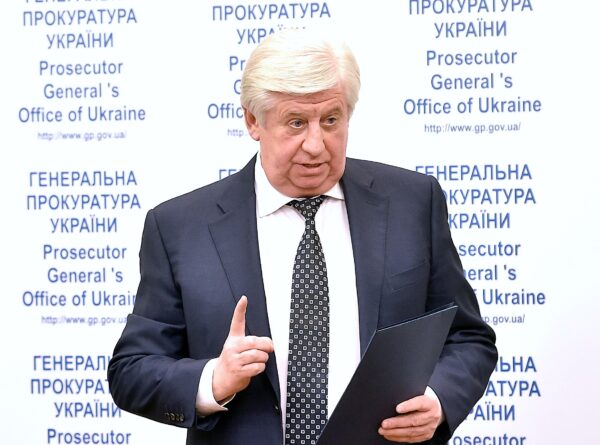 Pyatt followed his speech with an October 2015 Twitter post about tackling corruption in Ukraine together with Shokin.
However, the accolades and support for Shokin from U.S. officials changed very quickly after Hunter Biden received an email from Vadym Pozharskyi, the head of Burisma's board, on Nov. 2, 2015. Pozharskyi demanded that Biden produce "deliverables," stating that the "ultimate purpose" was to "close down any cases or pursuits" against Burisma owner Zlochevsky in Ukraine.
Notably, Pozharskyi had "spent some time" with Joe Biden in Washington earlier in 2015.
Pozharskyi's target appeared to be Shokin, who had reopened the investigation into Zlochevsky that had been shut down by his predecessor. Shokin had also successfully sought an order from Ukrainian courts to seize Zlochevsky's assets. Those assets were eventually seized on Feb. 2, 2016.
On the same day that Pozharskyi emailed Hunter Biden about deliverables, Biden reached out to Amos Hochstein, Obama's special envoy and coordinator of international energy affairs. Biden then met with Hochstein four days later on Nov. 6, 2015. The timing of Biden's outreach, occurring within hours of receiving Pozharskyi's instructions, is notable. Hochstein later told congressional investigators that Biden "wanted to know my views on Burisma and Zlochevsky."
Nuland later told congressional investigators that Hochstein personally conveyed his concerns about Hunter Biden's role at Burisma to Joe Biden during a flight to Ukraine on Dec. 7, 2015.
Two weeks prior to Joe Biden's trip to Ukraine—and less than three weeks after Hunter Biden had been advised that the cases against Zlochevsky needed to be wound down—Joe Biden specifically demanded the removal of Shokin for the first time on Nov. 22, 2015.
It appears that initially, Poroshenko pushed back against the demand, and Shokin wasn't fired during Joe Biden's December 2015 visit to Ukraine. But on Jan. 21, 2016, Biden met personally with Poroshenko in Washington. According to a readout of the meeting, the two men discussed "the need to continue to move forward on Ukraine's anti-corruption agenda."
Shokin was ultimately fired in March 2016, but only after Joe Biden leveraged U.S. taxpayer loan guarantees to force Shokin's removal.
Biden famously bragged about this incident at the Jan. 23, 2018, Council on Foreign Relations conference. In recounting the story during an interview with The Atlantic, Biden recalled saying: "Petro, you're not getting your billion dollars. It's OK, you can keep the [prosecutor] general. Just understand—we're not paying if you do."
Pressure Brought Against Subsequent Ukrainian Prosecutors
Immediately after Shokin was fired in March 2016, his interim successor, Yuriy Sevruk, was approached by Blue Star Strategies, a Washington-based political consultancy firm headed by Bill Clinton's deputy chief of staff, Karen Tramontano. At Hunter Biden's urging, Burisma had formally hired Blue Star in November 2015—shortly after Biden was instructed to help shut down cases against Zlochevsky.
Blue Star joined forces with John Buretta, a New York-based attorney and former senior Obama Justice Department official. According to Kent's recently disclosed email, a Blue Star official had told him that Blue Star "did not represent Nikolai's interests in the U.S., since he had retained separate legal counsel."
On the same day that Shokin's firing was announced, March 29, 2016, Buretta unsuccessfully tried to contact Sevruk, the interim prosecutor who had temporarily replaced Shokin, the Hill reported.
According to The Hill, Blue Star's outreach to Sevruk continued with the tasking of a staff member at the Ukrainian Embassy in Washington, Andrii Telizhenko, to arrange a meeting with Sevruk. That meeting took place in Ukraine only a week later, on April 6, 2017. Both Buretta and Tramontano personally flew to Ukraine to speak with the interim prosecutor.
Shortly after this meeting, Sevruk was replaced by Yuriy Lutsenko as Ukraine's new prosecutor general. Joe Biden would later claim that Lutsenko was "solid."
Buretta subsequently met with Lutsenko several times and conveyed that there had been "no evidence of wrongdoing" by Burisma and its owner, Zlochevsky. At least one meeting with Lutsenko was attended by Tramontano. That meeting, which had also been arranged by Telizhenko, took place in June 2016.
Around this same time, Joe Biden met with Ukrainian Prime Minister Volodymyr Groysman on June 15, 2016, and announced plans to commit an additional $220 million to Ukraine that year.
Hunter Biden's Work Finished
Following these events, the investigations into Burisma and Zlochevsky were wound down over the course of the next few months and in mid-January 2017, Burisma announced that all legal proceedings against the company and Zlochevsky had been closed.
Shortly after the Burisma investigations were closed, and just days before he left the vice president's office, Joe Biden again flew to Ukraine, his sixth trip to the country in three years.
It had taken the alleged bribing of one Ukrainian prosecutor; the firing of his replacement, Shokin; and urgent meetings with an interim prosecutor, followed by intense pressure on a fourth prosecutor, but ultimately, the Burisma investigations were finally closed.
According to the New York Post, Hunter Biden had been receiving $83,333 per month—or $1 million annually—from Burisma while his father was vice president. Those payments ran from the spring of 2014 through March 2017. But they were suddenly cut in half in March 2017, after President Donald Trump was inaugurated and Joe Biden no longer held a political position within the U.S. government.
In an email sent from Pozharskyi, Hunter Biden was asked to sign a new director's agreement. According to the email, the only thing being "amended is the compensation rate." Pozharskyi told Biden, in contrast to the earlier public statement from Burisma's spokesman, that despite the 50 percent cut in pay, Biden's "remuneration is still the highest in the company and higher than the standard director's monthly fees."
Crucial Evidence Withheld From Trump's Impeachment Defense, Electorate
Had Kent's email been released during Trump's impeachment hearings, it would have been publicly known that the initial investigations into Hunter Biden's employer, Burisma, were terminated when the original prosecutor was bribed. Furthermore, we would have known that the bribe took place while Biden was in charge of the company's legal affairs. That would have significantly strengthened Trump's argument that Biden was implicated in corruption and that Joe Biden had pressured Ukraine into firing Shokin because the new prosecutor had reopened those same investigations into Burisma.
But evidence regarding the alleged bribing of Ukrainian prosecutor Yarema was withheld from Trump's impeachment team in early 2020 and the evidence went wasn't presented during the hearings.
Equally important, the larger surrounding events were later suppressed by the corporate media during the 2020 presidential campaign.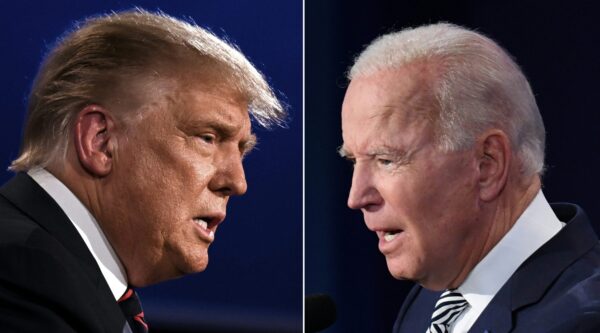 Although the email from Kent wasn't known at the time of Trump's impeachment hearings, the damning November 2015 email from Burisma's Pozharskyi directing Hunter Biden to close down any cases against Burisma was released in October 2020, three weeks before the election.
When a few select media outlets reported on that email and related matters, including Joe Biden's false claims that he knew nothing about Hunter Biden's business dealings, the story was aggressively suppressed and discounted by other media outlets, as well as social media platforms, which censored any mention of the story.
There were also significant efforts from the intelligence community to publicly discredit the story, including an attempt to blame the story on a Russian disinformation campaign.
Attorney General William Barr and FBI Director Christopher Wray also stayed quiet in the key months before the 2020 presidential election, even though the FBI had taken possession of Hunter Biden's laptop containing many of these emails in December 2019.
After the 2020 election had concluded, Hunter Biden suddenly released a statement acknowledging that he was under federal investigation for his "tax affairs." Notably, the actual investigation was even broader than his statement had indicated, as investigators were also "probing potential money laundering and Hunter Biden's foreign ties."
The media blackout on the Biden story had material ramifications for the outcome of the presidential election. A late 2020 poll showed that 45 percent of Joe Biden voters were completely unaware of the many allegations against Hunter and Joe Biden.