High-level FBI officials investigating Hillary Clinton's mishandling of classified information claimed they had no recollection of key events when questioned by the Office of the Inspector General (IG), Justice Department's watchdog.
Specifically, the officials were foggy on the month that followed a late September 2016 discovery of a large trove of Clinton emails on the laptop of disgraced former Congressman Anthony Weiner.
The small team at FBI headquarters working on the Clinton investigation failed to examine the new evidence for about a month and later tried to explain themselves with "unpersuasive justifications," according to a highly anticipated IG report on the investigation released June 14.
The leading officials in the investigation said they couldn't remember at least a dozen communications regarding Weiner's laptop. Former FBI Deputy Director Andrew McCabe had a similar response at least five times. In two instances, not even seeing notes from the communications appeared to refresh his memory—even his own notes, in one instance.
Weiner was exposed for engaging in sexually obscene electronic communications with a minor on Oct. 21, 2016. On Sept. 26, 2016, the FBI field office in New York obtained a federal search warrant on Weiner's devices, and his lawyer reportedly handed them over to the New York Southern District Attorney's Office, including the content of Weiner's iCloud online storage.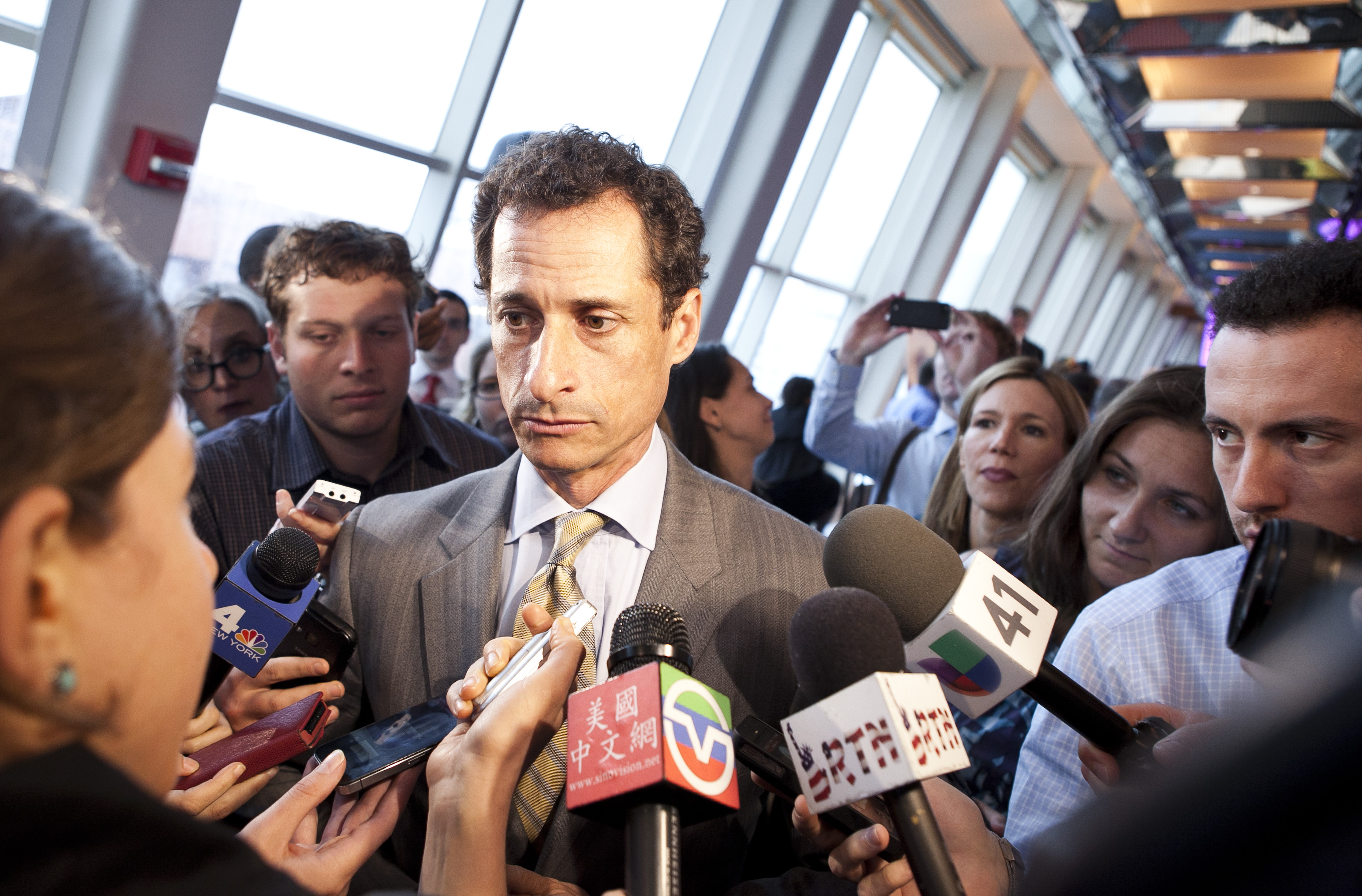 The FBI agent assigned to the case soon discovered hundreds of thousands of emails on the laptop, including between Clinton and Huma Abedin, Weiner's wife, who left him just weeks before.
Abedin was Clinton's closest confidante. "[I]f people wanted to get something to Clinton, they'd email it to Huma and say please print for the Secretary. And she would, she was a gatekeeper in that way," lead investigator on the Clinton case Peter Strzok told the IG.
Weiner's case agent also found Blackberry messages between Abedin and Clinton. Clinton used a Blackberry at the beginning of her tenure as state secretary, including a roughly two-month period from which the FBI was previously unable to recover her communications.
The emails and messages reached back to at least 2007.
The FBI agent who made the discovery then reported it to his supervisors and was told to stop looking at any emails involving Clinton and Abedin.
The next day, the field office's Assistant Director in Charge William Sweeney broke the news at a teleconference with about 40 top FBI officials, including McCabe.
It was like "dropping a bomb in the middle of the meeting" said Paul Abbate, then-assistant director in charge of the Washington Field Office, who was present. "[E]verybody realized the significance of this."
McCabe, however, told the IG he didn't recall Sweeney talking about the laptop. The IG showed McCabe his own notes from that day, which included, "NY – … Weiner – atty took data off cloud – 2007 emails." McCabe maintained that he did not recall this.
After the teleconference, Sweeney then called McCabe and reported that they had found 347,000 emails so far.
McCabe said he remembered this call and that he briefed Bill Priestap, assistant director of the FBI counterintelligence division, which ran the Clinton investigation.
"[Y]ou need to get somebody up to New York right away to take a look at what they have because it might be Clinton emails," McCabe claimed to have said.
Priestap told the IG he had no memory of this conversation.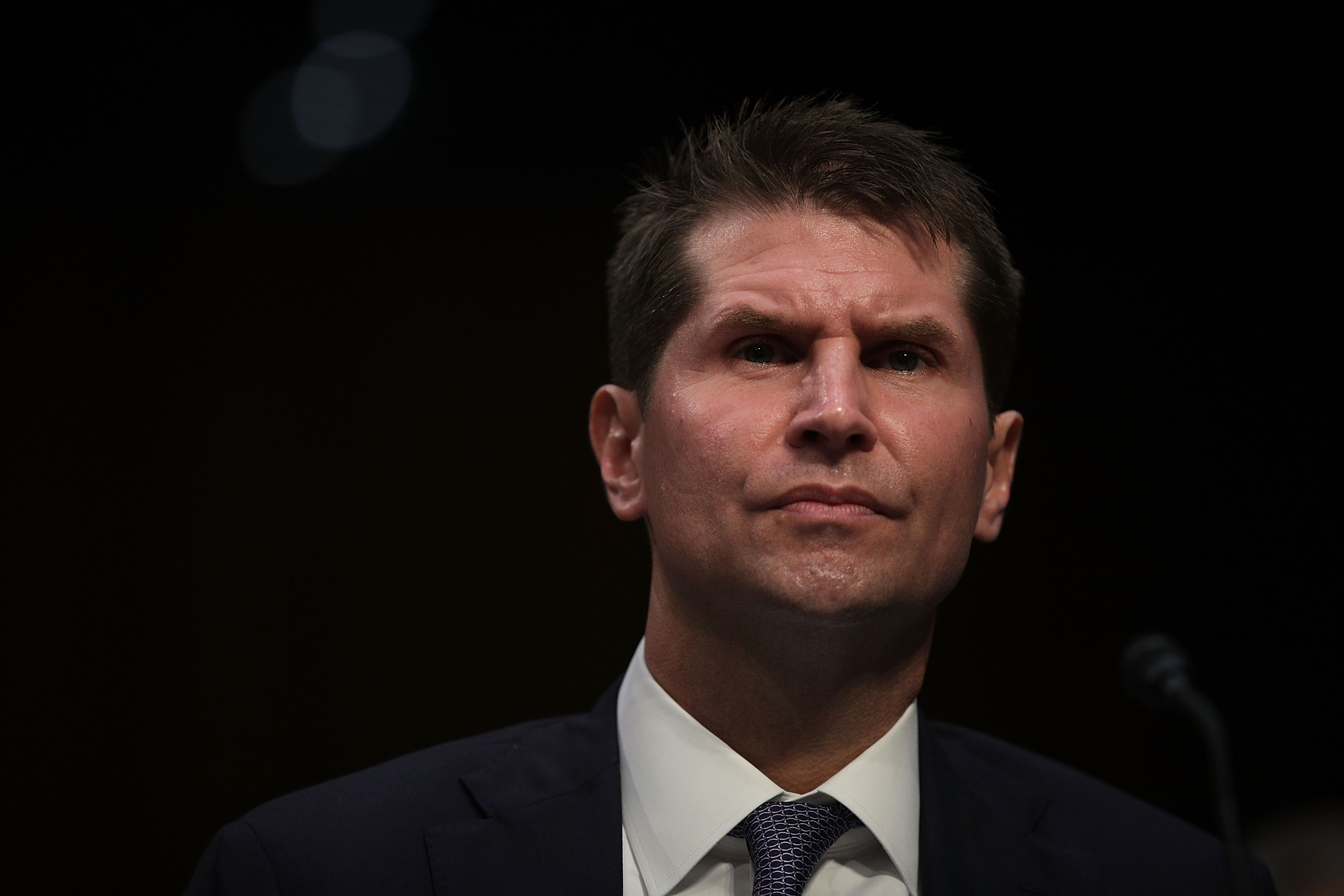 That same evening, Strzok wrote via text message to his mistress, FBI lawyer Lisa Page, who was McCabe's legal counsel: "Got called up to Andy [McCabe]'s earlier … hundreds of thousands of emails turned over by Weiner's atty to sdny, indudes a ton of material from spouse. Sending team up tomorrow to review."
Strzok told the IG he had no recollection of that meeting with McCabe. He said he couldn't recall who first told him about the laptop, either.
Strzok's notes from that day stated, "NY invest Weiner sexting 15 y'o. Weiner atty produces copy of everything Weiner has on iCloud to SDNY. Significant email from Huma [NFI – their email vs. her independent email]? Relevance to MYE, Clinton Foundation? MYE go review."
"MYE" refers to "Midyear," a codename for the Clinton investigation, while "NFI" means "not further identified."
McCabe said he didn't recall the meeting with Strzok either.
Sweeney said he also called then-Executive Assistant Directors Randall Coleman and Michael Steinbach as well as Priestap with the updated number of emails found. All three confirmed the calls.
Coleman said he called McCabe right after.
"I said, 'Hey listen, I just got called by Sweeney. Here is what he told me.' And I think Andy is like, 'Yeah, I already know. I got it,'" Coleman told the IG. "[T]here was no doubt in my mind when we finished that conversation that [McCabe] understood … the gravity of what the find was."
McCabe said he did not recall the conversation. Coleman's memo about the call didn't appear to refresh McCabe's memory.
Priestap said the information from Sweeney was "explosive." He sent an email to Strzok and a few others that night, saying, "Our agent and analyst should call [the New York agents]."
Sweeney communicated to Priestap that the New York agents couldn't just show the emails to the Midyear team, because the New York search warrant only covered Weiner's crimes and gave no authority to go through Abedin's emails.
On Sept. 29, 2016, Priestap tasked an FBI attorney to follow up on the matter.
That day, people from the New York team had a conference call with some of Strzok's subordinates from the Midyear team—nine people in total. Priestap's lawyer also attended and told the IG that the New York agents weren't sure "whether or not [the laptop] had anything to do with" the Midyear investigation.
Everybody else, however, told the IG they understood the laptop was connected to the Clinton investigation. The Midyear Supervisory Special Agent said he "knew right off the bat" that those were Clinton's emails and that his people understood they "were going to need to get [another search] warrant to review this."
The FBI attorney said she thought there was no need to get a warrant yet and that the New York team would follow up with Midyear later. When questioned by the IG, she said she couldn't say why she thought that.
The attorney then briefed Strzok, who said he thought the matter could wait until the end of the year or the next year.
Meanwhile, Coleman was asked by Associate Deputy Director David Bowdich to brief then-FBI Director James Comey on the laptop.
Comey's calendar for Oct. 4 included a meeting with Coleman, who said he didn't remember this meeting. Coleman said it may have been about his upcoming retirement.
His notes that day stated:
(1) Anthony Wiener [sic]
(2) [Unrelated]
(3) Wiener [sic] – texting 15 yo – Sexually Explicit
9/26 – Federal SW – IPhone/IPAD/Laptop
Initial analysis of laptop – thousands emails
Hillary Clinton & Foundation
Crime Against Children
Coleman said he may have told the FBI executives about it, but couldn't remember.
Comey told the IG he didn't remember the meeting with Coleman either, but acknowledged it could have happened.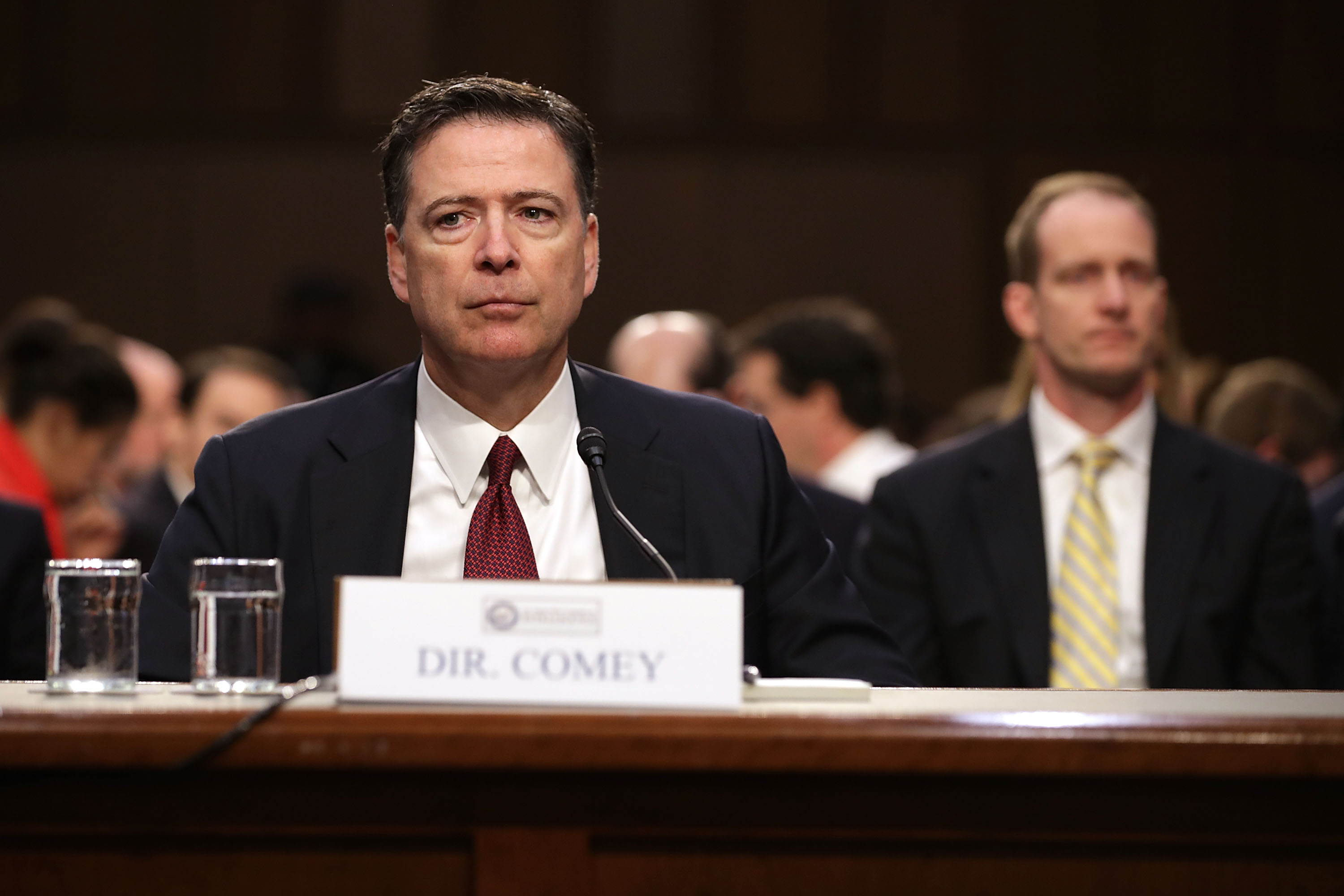 The New York team finished processing the laptop around Oct. 4, 2016, finding about 675,000 emails in total. The case agent said he was anxious that nobody from Midyear was getting back to him. He went to one of the district attorney's prosecutors and asked her to talk to District Attorney Preet Bharara so "maybe they'd kick some of these lazy FBI folks in the butt and get them moving."
Bharara later told the IG that they decided to talk to the Justice Department headquarters on Oct. 21, 2016, because of the concerns and "agitation" of the agent.
They talked to George Toscas, a high-ranking lawyer at the National Security Division, who then asked McCabe what was going on with the laptop case. Suddenly, the Midyear team seemed much more concerned.
"[M]any people in both FBI Headquarters and the New York Office were responsible for pushing the matter forward and failed to do so," McCabe told the IG, calling it a "failure with many fathers, including many other FBI executives [beside McCabe]."
When asked by the IG, Comey denied having any recollection of the matter, which was raised at two meetings on Oct. 25 and 26.
On Oct. 27, 2016, the Midyear team met with Comey. Two people at the meeting, Priestap and Deputy General Counsel Trisha Anderson, said Comey asked whether the team could ignore the laptop and still claim they did a thorough job on the investigation. They told him it was too much to ignore.
Comey then told Congress the investigation was resuming—less than two weeks before the election.
Watch Next:
Comedian Gives Hilarious Rundown of Events That Led Up to Release of FISA Abuse Memo
Chappel gained a huge YouTube following with a channel dedicated to exposing the truth about China. His foray into American politics is already proving to be a success. His channel, American Uncovered, can be found here.