Keo Motsepe is the newest professional dancer on Dancing With the Stars.
He's the first pro dancer from South Africa despite this being the show's 19th season.
"Me being the first black, non-white dancer in the show, obviously there's something special about me, there's something the producers saw,"
Motsepe told the New York Post. "I'm very honored and feel very blessed about that. For me it's about making history in my life and making history in the world."
It's unclear why it's taken so long to get a professional dancer who is black on the show, although it could be noted that plenty of black non-professional dancers have competed on the popular ABC program.
Motsepe says that he's a big fan of the show. Born in Pretoria, South Africa, he started dancing ate age 5, and has since become a renowned dancer, winning every national dance title in South Africa and being part of the world tour "Burn the Floor" since 2012.
"This competition is very healthy and very strong," he says. "We just want to have fun for the first day and see how this goes. Everyone has something different about them — there are people who have rhythm, people who are fast, people who have funny ideas or sexy ideas."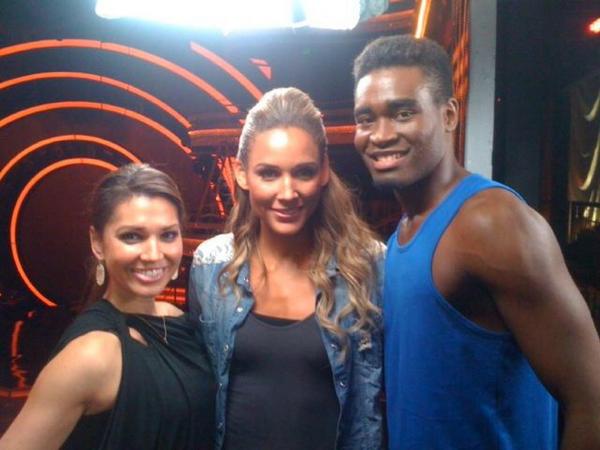 (Twitter)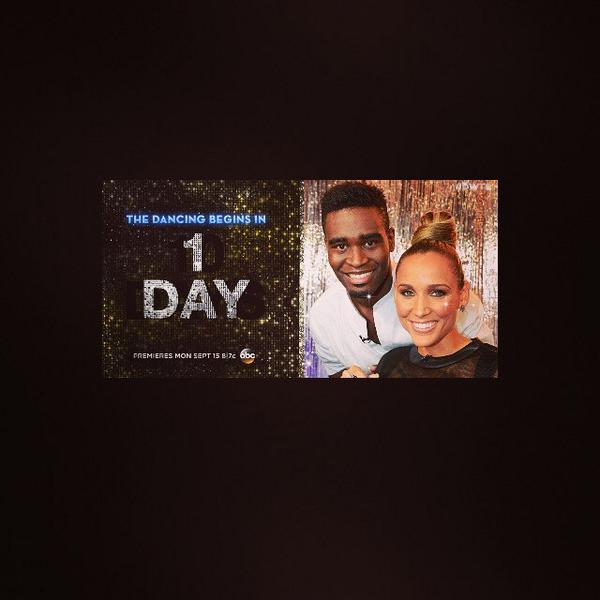 (Twitter)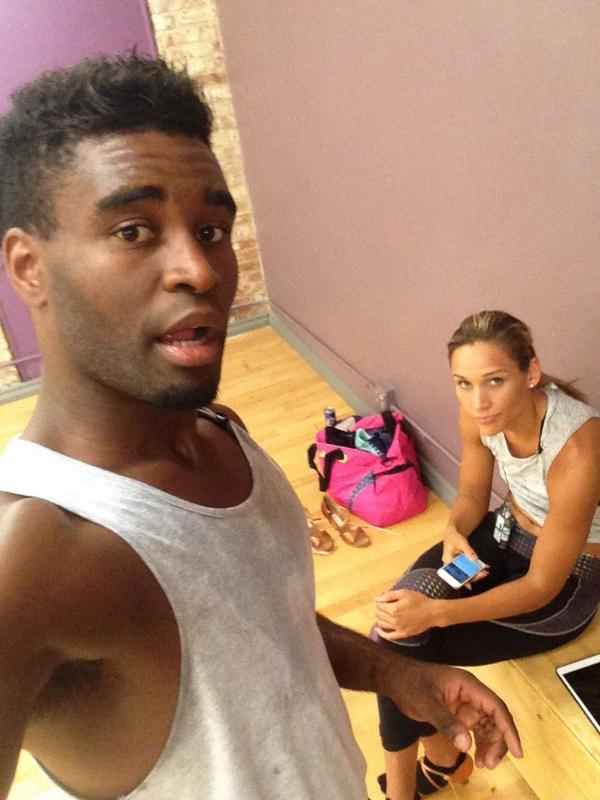 (Twitter)
Motsepe, 24, described his dancing on his website bio.
"I dance with my emotions. Whatever happened in the past, whether it was yesterday or ten years ago, if it makes me feel something, I use it as a motivation. I take a situation or experience on stage with me, pry those emotions loose and inject them into my dancing. Whether it's nervousness or sadness or happiness, I let my feelings guide my movements, and with those movements, make the audience feel what I am feeling too."
Motsepe is paired with Olympic athlete Lolo Jones.
Jones said in an interview posted on the Team USA website that Keo "brings a ton of energy" and "is so excited to be on the show." 
"He said he wants to do something different and to leave his mark on the show. He wants to make history. So he's very passionate about bringing some new element to the show and it's really cool to see," she said.
MORE:
Randy Couture, Karina Smirnoff: Ex-UFC Champion to Appear on Dancing with the Stars
Bethany Mota: Pictures, Age, Facts for YouTube Star Partnered With Derek Hough on Dancing With the Stars 2014