NAIROBI, Kenya—The deaths of five Kenyan security personnel in a recent attack by Somali terrorists has put the suitability of armored personnel carriers purchased from China under renewed scrutiny.
For the past nine years, Kenyan soldiers, along with African Union troops (AMISOM), have been battling the Somali militant group Al-Shabaab. The conflict began after Al-Shabaab abducted tourists and humanitarian workers along the border.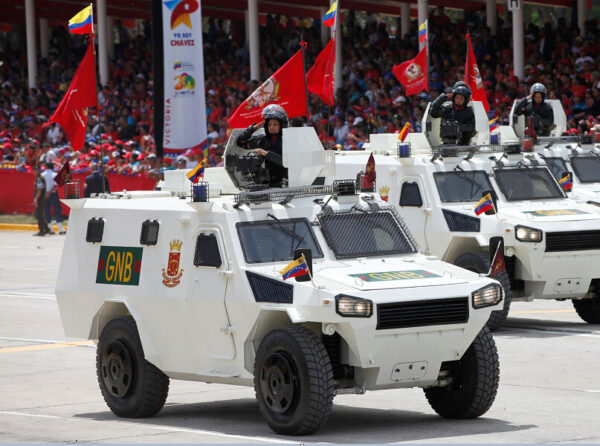 In order to provide security to citizens, tourists, and business people visiting and working in the country, the Kenyan military looked to acquire sophisticated military equipment to gain the upper hand.
In February 2016, as part of a 7.9 billion Kenyan shilling ($76 million) arms deal that was cloaked in secrecy, Kenya acquired 30 Norinco VN4 armored personnel carriers (APCs) from Beijing with expectations to boost its operations and ensure the safety of paramilitary police forces (the General Service Unit) patrolling the borders with Somalia.
But, contrary to expectations, several security personnel have been killed inside the armored vehicles.
Fatal Attacks
On Sept. 10, five security personnel died and 20 others were injured when suspected militants fired a rocket-propelled grenade (RPG) at one of the Chinese-made vehicles.
In 2017, six personnel and a civilian were killed in the coastal county of Lamu, when their vehicle was blown up by an improvised explosive device.
The purchase of the APCs is under scrutiny again, with experts saying their importation wasn't necessary, and also that the Chinese vehicles were and are unfit for the job.
Andrew Franklin, a former U.S. Marine who has lived and worked in Nairobi for almost four decades as a security consultant, believes that Kenyan leaders had no reason to import the APCs, apart from possibly personally benefiting from the deal.
"If you look at the military inventory in Kenya, there are more than enough armored vehicles that are better than the Chinese APCs and are best suited for combat along the Somali border with the Al-Shabaab," Franklin told The Epoch Times.
"The APCs that were imported were not built to be used in combat zones, but rather were designed for use in urban areas and would be suitable for dispersing protesters. APCs for use in combat zones should not have a flat underside but a v-shaped one, so it does not destabilize and overturn in case it is hit by a land mine."
Previous Complaints
In 2017, Kenyan newspaper The Standard reported that experts questioned the safety of the APCs following three incidents a few days into their use.
"In the first case, the windscreen of one carrier was shattered in the middle of an operation. In another case, security personnel complained that some APCs were leaking, while others lacked proper ventilation to conduct operations in Coastal and Northern Kenya," The Standard wrote.
In another incident, a group of General Service Unit personnel requested that suppliers prove the vehicle's durability and efficiency in the field by asking the supplier to get into the APC and drive past them as they shot at it at close range.
"The supplier refused to get into the APC. He said he would not endanger his life by getting into the APC as we shot at it because it was not safe. We were all shocked," an officer told The Standard.
Defense of Suitability
While responding to questions about the safety of the vehicles in a press conference a week after the latest incident, Kenya Police Service spokesperson Charles Owino acknowledged that the APCs can't withstand RPGs.
"We wish to clarify that the attack was not in any way due to the unsuitability of our equipment," Owino said.
He said APCs and MRAPs—mine-resistant ambush protected vehicles, which also were purchased from the Chinese—are used for specific assignments, as they have different features to resist an attack.
"Armored personnel carriers can resist specific calibers of ammunition, while MRAPs resist mines and RPGs," he said, according to The Standard Newspaper.
Kenya may have purchased the vehicles from China because they are much cheaper than U.S.-made vehicles, Business Daily reported. But existing vehicles could have been upgraded instead, Franklin said.
"Kenya has the potential to modify old vehicles and make them very effective instead of importing them from China. Just like Rhodesian and South African armies do, Kenya should follow suit and improve the old vehicles imported years ago and are just sitting in barracks," he said.
"In the U.S., the same vehicles I commanded as a young Marine in 1974 are still in use, but have been improved to match modern standards."
The United States is set to deliver six U.S.-made light attack helicopters to Kenya in December as part of a $253 million arms deal approved by the U.S. Congress in May 2017.