A Kentucky sheriff has suspended law enforcement over a lack of funding, advising residents to "lock your doors, load your guns."
Without a $75,000 payment from the fiscal court that he said should have been delivered in January, Martin County Sheriff John Kirk announced he was temporarily suspending law enforcement activities, reported the Lexington Herald.
The suspension leaves law enforcement in the hands of Kentucky State police, with one patrol often covering several counties.
"I will have to move my only other deputy to day shift and that will leave no protection on nights … Law enforcement as we have known for the last four years will not exist." Kirk wrote on Feb. 3. "I'm sure the thieves and drug dealers will have a ball."
"Myself and my only paid deputy will have to help with court, serve papers, and do court ordered transports. The state police will have to answer all complaints."
The funding gap faced by Martin County Sheriff is being felt across eastern Kentucky, where income from coal severance taxes that bolstered the coffers of local government services has declined dramatically in recent years.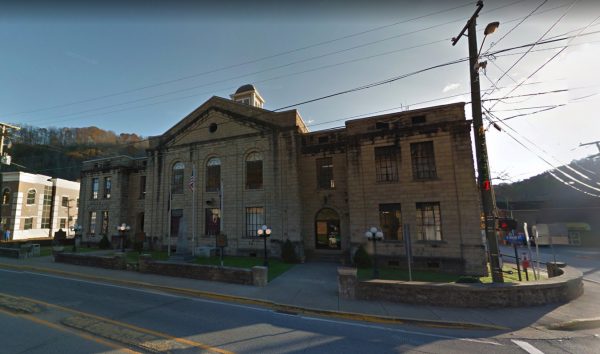 One eastern Kentucky county recently lost its credit rating, making it almost impossible to borrow money, reported the Herald.
Kirk said that his wife has worked many evenings and weekends voluntarily at the office to help keep it afloat. "She has a full-time job and drives two and a half hours to and from her job everyday."
"Folks, Unless the Lord intervenes today, we are in trouble," he wrote.
I want to address the citizens of our county. I have been your Sheriff for over four years now. It has been a struggle…

Gepostet von John Kirk am Sonntag, 3. Februar 2019
"Lock your doors, load your guns and get you a barking, biting dog.  If the Sheriff's office can't protect you, who will?"
Kirk was writing the day before a showdown at the local fiscal court on Feb. 4.
"We made it because we run around with borrowed tires on our vehicles with the wires sticking out of them," Kirk told the fiscal court, reported the Lexington Herald. "We made it because we ran around with plugs in our tires, which is illegal to plug an emergency vehicle tire."
Coal Revenues Drop From $5.6 Million to $1 Million

Martin County Sheriff John Kirk (Martin County Sheriff's Office)Last month, another eastern Kentucky county, Knott County, was partially shut down by the local fiscal court. Health insurance for all county employees and elected officials was cancelled.
In another eastern Kentucky county—Pike County—a highly critical audit by the state auditor prompted S&P to withdraw its support making it "nearly impossible" to borrow money, according to the Herald.
Pike County is the largest local government in the state. Last year it received just $1 million from the economic assistance fund, which returns a portion of state-collected mineral severance taxes to local governments. In 2012, it received $5.6 million.
Kentucky State Police KSP spokesman William Petry told The Associated Press the cut in tax funding has put strain on troopers as they can't rely on help from local law enforcement. But he added, "We're going to respond as we always have."
From the comments on Kirk's Facebook page, he appears to have the support of the local community, with people offering help.
"How could any retired Veterans come volunteer to patrol, respond, do admin work, court protection, prisoner transfers and others assistance?" asked one person. "All we'd need is to be sworn in or deputized?"
"Sounds like an honest man telling y'all how it is," wrote another. "Fact is they can't be everywhere even if they are well-funded, so his advice is well-spoken in any case."
Some suggested setting up an online donations page.
"The advise to arm yourself and get a dog that protects us is good advice even when the police are funded," wrote one person on Kirk's post. "I hate to see a situation like this.
"I know there are people who don't appreciate what the police do but from personal experience, I've never called a thug or congressman to help me in times of danger. I call the police.
"Sounds like this sheriff has gone above and beyond to keep citizens safe. Shame on the administration for not doing the same."