Sheriff's deputies are guarding a man in Kentucky who refused to self-isolate over the new coronavirus, authorities said.
The situation was the first instance of someone refusing to self-isolate, Kentucky Gov. Andy Beshear said at a press conference on Saturday.
"We have taken the steps to force a self-isolation," he said. The Nelson County resident tested positive but ignored medical advice, Beshear said.
"It's a step I hoped that I never had to take, but we can't allow one person—who we know has this virus—to refuse to protect their neighbors," he said.
The 53-year-old man tested positive for the new virus but left a hospital at which he was being treated, Nelson County Sheriff Ramon Pineiroa said at a separate press conference over the weekend, WDRB reported.
The man later agreed to stay in his house but deputies are going to remain stationed outside the residence, Pineiroa said.
The armed guard was undertaken through an order by Dean Watts, the county's judge executive.
"This is about us. It's not about I," Watts said. "We are a community, and you need to keep your community safe. You need to keep your family safe, so quarantine is a must, and if we have to, we'll do it by force."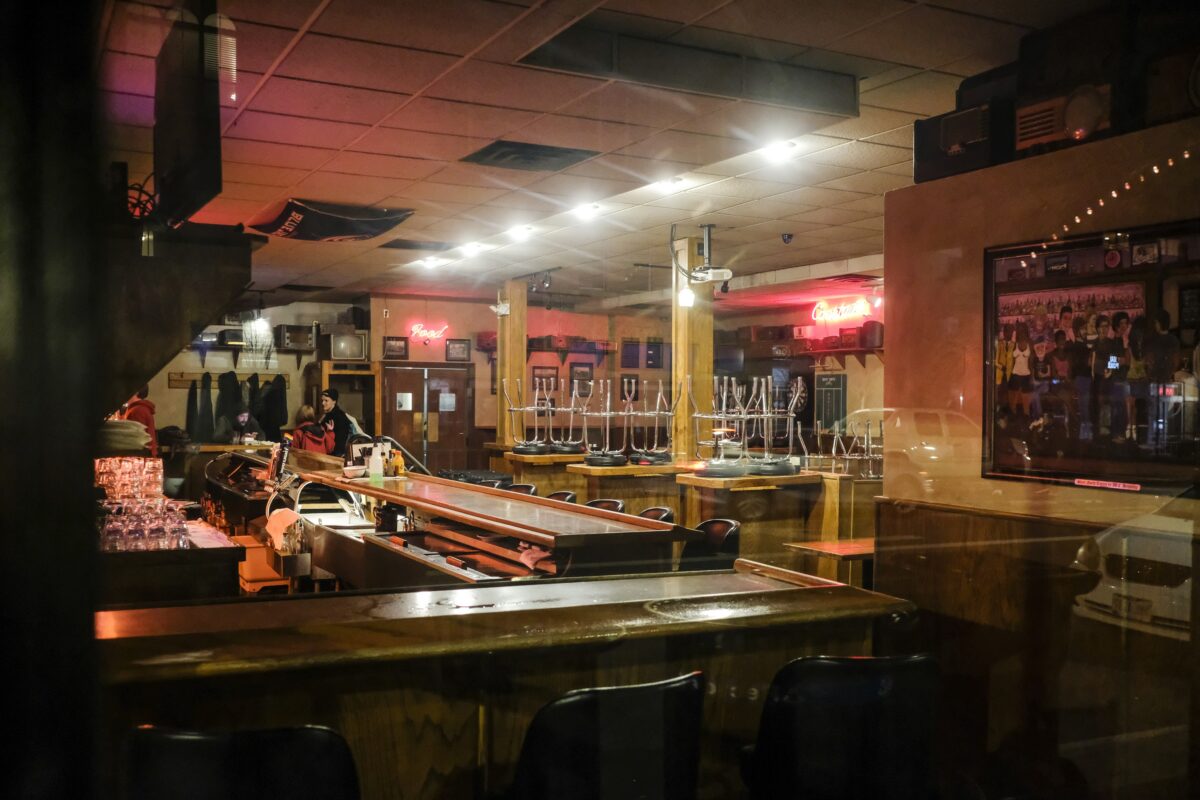 People who came into contact with the man, who lives outside Bardstown, may have become infected with COVID-19, the disease the virus causes, according to Watts.
Officials said the man gave an address to hospital workers for a residence in Meade County despite living in Nelson County.
Data from around the world shows around four out of five patients suffer no, mild, or moderate symptoms when infected with COVID-19. Still, those people can pass on the disease, Beshear, a Democrat who was elected last year, said.
"Be a good neighbor," he said. "You know, do the right thing. That's all we're asking of people."
Kentucky officials have announced a number of measures to try to stop the spread of COVID-19, including closing schools for two weeks, urging the cancellation of mass gatherings, and asking people not to hoard supplies.
"We just have to do what it takes to lessen the spread of this coronavirus and I don't want to be the governor that waits two weeks too late to take some of those steps," Beshear said at the press conference on Saturday.
The governor told reporters on Monday that the state recorded its first death from the new illness. The 66-year-old Bourbon County resident had underlying health conditions, Beshear said, like many of the patients who have died in the United States from COVID-19.
The state has 21 confirmed cases.
"We will get through this. We will have to disrupt each and every one of our lives. There will be a lot of changes going forward. But we will make it through this," Beshear said.