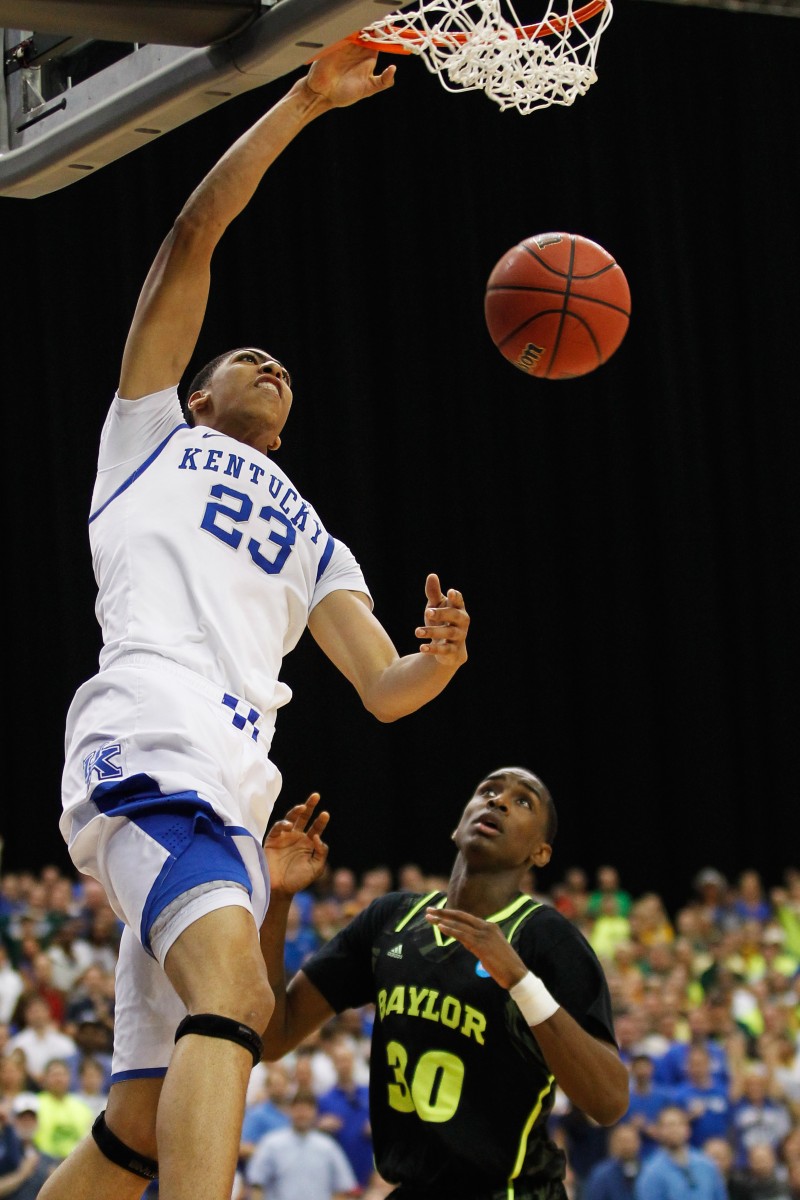 The Kentucky Wildcats (36-2) went on a 33–5 run midway through the first half to blow open this South Regional final matchup Sunday and then maintained a double-digit lead throughout the remainder of the contest to beat Baylor (30-8) 82–70 and advance to the Final Four.
The Final Four appearance is the second straight for the Wildcats and the school's 15th all-time.
"I'm really proud of these guys. The first half was a great defensive performance," said Kentucky head coach John Calipari, whose team held the Bears to just 22 points in the opening half as the Wildcats led by 20 at the break.
Meanwhile the loss for Baylor is the second time in the last three seasons Scott Drew's program lost in the Elite Eight, falling to eventual-champion Duke in 2010.
Four Kentucky players scored 12 or more points led by forward Michael Kidd-Gilchrist's 19.
SEC Player of the Year Anthony Davis scored 18 and had team-highs of 11 rebounds and 6 blocked shots but appeared to injure his knee after taking a fall early in the second half. After going to the bench for a minute, the 6-foot-11-inch Davis returned to the game, much to the delight of the pro-Kentucky crowd.
"The knee is doing fine. I just bumped knees with Perry Jones and it started hurting real bad. But I knew my team needed me to play, I wasn't going to sit out especially with a trip to the Final Four. I always wanted to go to the Final Four," said the freshman Davis.
Davis and the rest of the Wildcats will take on their in-state rivals, the Louisville Cardinals Saturday in the Final Four.