Incumbent Georgia Gov. Brian Kemp and former state House Minority Leader Stacey Abrams, who wants Kemp's job, head into the final stretch of their campaign with very different programs in mind for the state should they win.
The race gets national attention. After her narrow loss to Kemp in 2018, Abrams became a national figure, was considered for the vice presidency in 2020, and has been said to be a Democratic leader of the future. In early 2019, she delivered the Democrats' televised rebuttal to former President Donald Trump's State of the Union address.
Kemp also put himself in the spotlight by separating himself from Trump's election fraud claims. He's been subpoenaed to testify before a Fulton County grand jury investigating Trump's attempts to investigate the 2020 elections in Georgia. But a judge has allowed him to delay his appearance until after the November election.
Meanwhile, though, he's conspicuously thumped an opponent that Trump backed in a move to counter Kemp's perceived lack of support. "Of all the Georgia Republican officials on Trump's wrong side, none was as much a target of the president's fury as Republican Gov. Brian Kemp," wrote Greg Bluestein in Politico in March 2022. Kemp still won his May primary over Trump's candidate, former Sen. David Perdue, by a nearly three-to-one margin.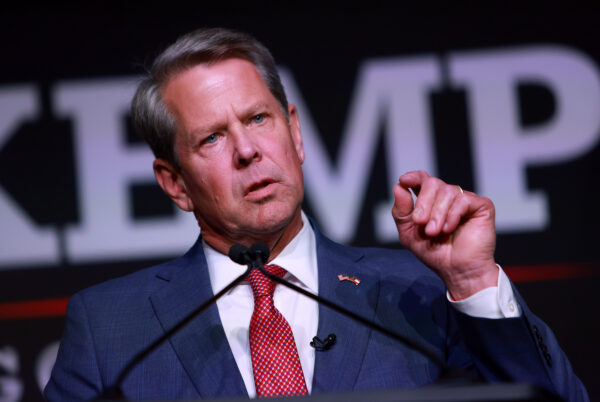 Abrams has not been able to turn her national stature into a lead in the polls, despite a steady influx of new voters, many from blue states—ones Republicans fear tend to bring their politics with them. About 50,000 more people a year were moving into Georgia than moved out in the years leading up to the 2020 census.
Republican Vision
Analysts say Kemp hung on to Republican voters because he has governed as a conservative. His tough abortion bill, which he signed into law in 2019, bans abortions after a fetal heartbeat is detected—usually around six weeks of pregnancy. It went into effect after the Supreme Court overturned Roe v. Wade in June, and the 11th Circuit Court of Appeals in July dismissed lawsuits filed to stop it.
This spring, Kemp signed a "constitutional carry" law allowing Georgians to carry a gun in public without a permit or a background check. Law still requires a background check for retail gun purchases.
Kemp was aggressive in reopening Georgia businesses in 2020 after shutting them down for the COVID-19 outbreak in March. Non-essential businesses, such as barbershops, hair and nail salons, and gyms, were permitted to reopen in late April, and bars and nightclubs in June. Kemp voided mask laws that some cities passed, instead encouraging voluntary mask usage. In March 2021, he ended most social distancing requirements. Schools reopened in August 2020, although some localities didn't follow suit. Georgia ranks 9th among the states in population but ranks 12th so far in confirmed COVID cases.
And while Kemp didn't back Trump's election fraud claims, his voting reform bill, signed into law in March 2021, addresses what many perceived as loopholes in the system, many revolving around permissive absentee ballot measures rushed into practice in 2020 during the pandemic. The reform measures tightened up again on absentee ballots and the use of drop boxes to deliver them. They gave the legislature greater control over elections, including the power to remove county election officials. The state, meanwhile, has continued its aggressive purging, begun by Kemp earlier as Secretary of State, of voters who are dead or who have moved—and sometimes of those who have merely been inactive. Abrams and the Democrats have amplified their charges of voter suppression.
Democrat Vision
Abrams, meanwhile, sees a very different vision for Georgia's future. She would repeal Kemp's abortion law and reverse some of the provisions of his gun laws, which she says make it easier for criminals and the mentally ill to carry guns and allows guns on campus. She would work against the "systematic barriers" she implies his administration has created to voting, and she advocates Election Day voter registration.
Her campaign features a long list of policy proposals promising economic, social, and educational mobility, housing affordability, rural revitalization, and environmental resilience.
Their differing approaches can be seen in education. Kemp, in 2018 promised a $5,000 pay raise for teachers, and this year finished delivering it. Abrams has proposed more aggressive teacher pay hikes, base salaries to go from $39,092 to $50,000, and average wages from $62,500 to $73,500, which she says would put Georgia—currently ranked 21st in teacher pay—in the top 10 states nationally for teacher pay. Abrams estimated the pay hike would cost $1.65 billion. She wants to create 20,000 new apprenticeships and make technical college free.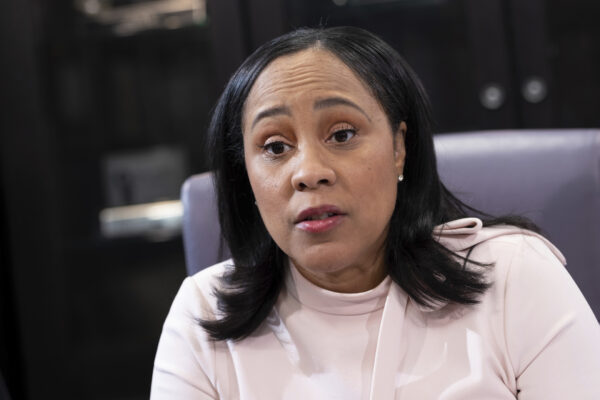 Kemp recently announced a $25 million "learning loss grant" program focused on helping elementary school children who fell behind during COVID—particularly in school districts that stayed closed longer—to catch up again. He called for more guidance counselors and accelerated training of teacher aides to become teachers. He said if he's reelected, he'll address teacher shortages with new funding but didn't call for further pay hikes. An Abrams spokesman derided "Brian Kemp's last-minute election year half-measures" as "too little, too late."
Abrams has hammered the impending closure of Atlanta's big Atlanta Medical Center and sought to tie the money-losing hospital's failure to Kemp's refusal so far to expand Medicaid under the provisions of Obamacare. Analysts, though, have said the hospital might have failed even with more currently uninsured people covered by Medicaid.
Kemp has been cautious in allocating windfall funds from the federal government for COVID relief, announcing relatively small initiatives at specific problems. He recently announced a continuation of the state moratorium on collecting its 29 cents a gallon gasoline tax through Oct. 12. The suspension costs the state $150 million a month in revenue, and Kemp has used state surpluses to pay for road building in the meantime.
Abrams has her work cut out for her this fall. Real Clear Politics shows Kemp averaging 5.5 percentage points ahead of her in multiple polls. One problem for her is her base—the black vote—of which Georgia Democrats typically expect to garner 90 percent or better. In an Atlanta Journal-Constitution poll in July, she gained only 80 percent of the black vote—5 points fewer than Sen. Raphael Warnock, who is running for reelection to the Senate, was getting. Some analysts say she's particularly weak with black men.
Critics say that, as a darling of the national press, she's grown complacent, and with most of her money coming from out-of-state donors, she hasn't campaigned hard enough with Georgia voters. Abrams appeared to be targeting the black male vote when she conversed with radio host and TV personality Charlamagne Tha God, rapper 21 Savage, and attorney Francys Johnson. They discussed how her programs would benefit black men.
Former South Carolina governor and U.N. Ambassador Nikki Haley came to Georgia last week to campaign with Kemp.