Former equalities minister Kemi Badenoch has become the latest to throw her hat in the ring for the UK's premiership following Boris Johnson's resignation.
The 42-year-old MP for Saffron Walden launched her bid with an opinion article published in The Times of London on Saturday, painting a "smart and nimble centre-right vision" of a "strong but limited government focused on the essentials."
Badenoch is one of the 59 government ministers and ministerial aides who quit this week over Johnson's handling of the Chris Pincher scandal, triggering Johnson's resignation and a Conservative Party leadership race.
Saying Johnson is "a symptom of the problems we face" rather than the cause of them, Badenoch criticised politicians for "promising too much and trying to solve every problem," saying they "disappoint and drive disillusion" rather than "reassure and inspire."
She said people are "exhausted by platitudes and empty rhetoric," and that the UK needs lower taxes, a boost to economic growth and productivity, and a tight spending discipline.
The MP also defended border enforcement and hit out at "identity politics," saying, "it is no surprise" that "the fiercest proclaimers of 'social justice'" usually believe in big government.
Economically, Badenoch argued the government needs to be transformed into "an effective and streamlined machine for delivery, not a piggy bank for pressure groups."
Culturally, "rather than legislate for hurt feelings as we risk doing with the Online Safety Bill, we must strengthen our democratic culture at a time when democratic values are under assault from without and within," she said, advocating for "free speech, free markets, and the institutions that defend a free people."
Badenoch criticised the mainstream right, which she said has "too often become detached from its voter base" and ignored the new challenges voters are facing, "leading to electoral failure and paving the way for populism in desperation."
She called for a change, without which, she said, "the Conservative Party, Britain, and the Western world will continue to drift. Aggressive and assertive rivals will outpace us economically and outmanoeuvre us internationally."
According to a 2017 Daily Mail profile article on Badenoch, the former digital director of The Spectator magazine was born in England to Nigerian parents, and was raised in Nigeria before returning to the UK when she was 16.
Lee Rowley, MP for North East Derbyshire, voiced his support for Badenoch on Twitter and called on other Conservative MPs to back Badenoch's bid, praising her "clarity of analysis about the problems our country faces and her willingness to take tough decisions."
Tom Tugendhat Sends Message to Scottish Torys
Tom Tugendhat, who launched his leadership bid on Friday, also wrote in The Times of London on Saturday, with a union-saving pitch to Scottish Conservatives, saying the party needs a "fresh start under serious and tested leadership" to defeat Labour and the coalition of the Scottish National Party and the Green Party.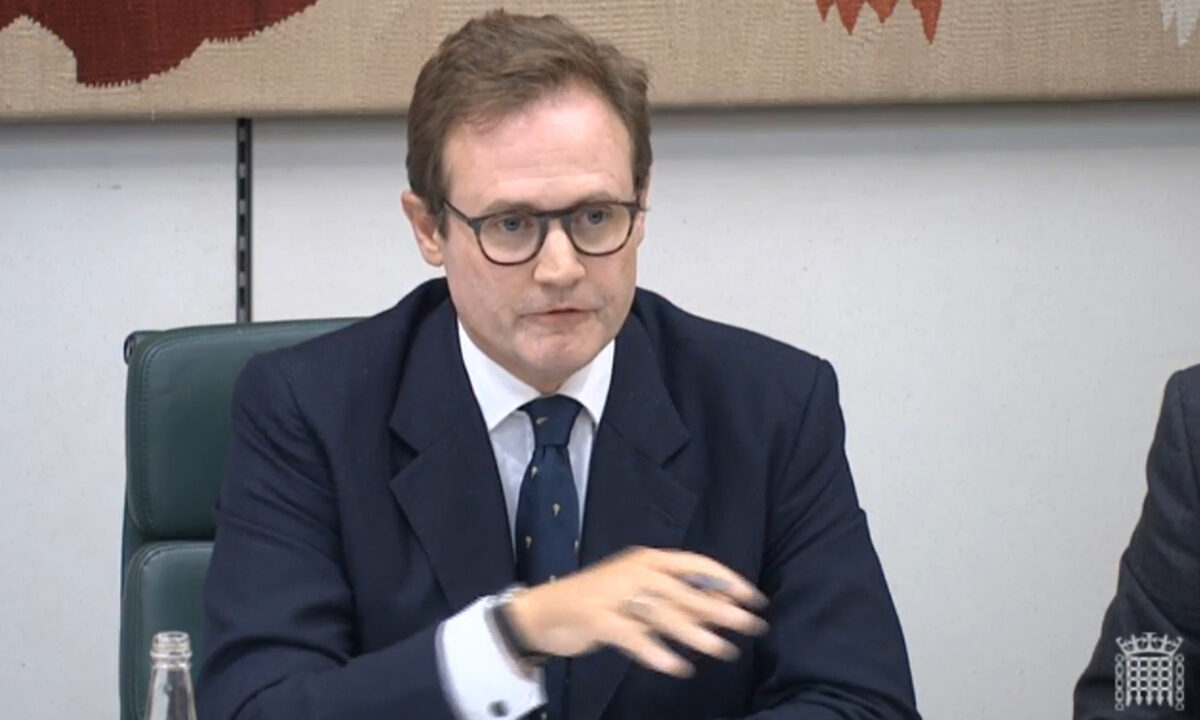 The former soldier and current chair of the Foreign Affairs Committee promised to unite leavers and remainers—colloquial names for the two Brexit camps—"behind a pragmatic maximisation of Brexit's potential benefits," and to unite the Conservative Party around conservative principles, "renewing our pursuit of economic growth and a strengthened Union."
Nodding at Scotland's role in the industrial revolution, Tugendhat said the region can also power another industrial revolution, with "Aberdeen's plans for a green economy" leading the way.
So far, four candidates have launched their leadership bids, including former Chancellor Rishi Sunak and Attorney-General Suella Braverman.
Former minister Stever Baker, who previously said he was seriously considering running, wrote in The Telegraph on Friday, endorsing Braverman "with immovable loyalty."
Defence Secretary Ben Wallace, who topped a list of favourite potential candidates in a recent poll, confirmed on Saturday that he will not run.