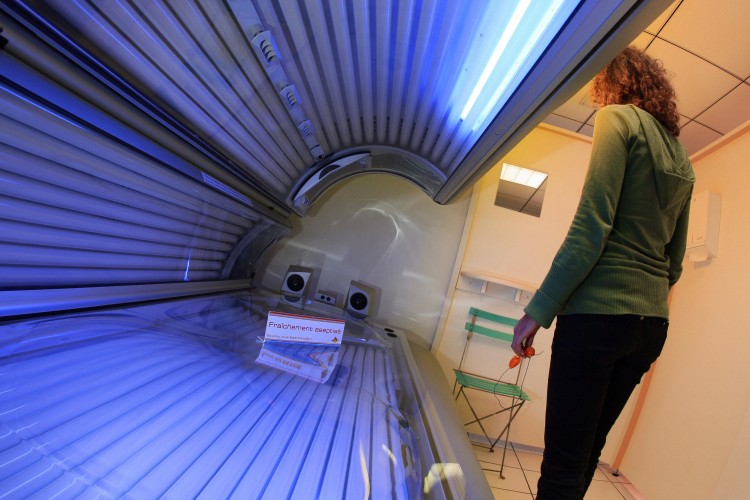 The use of tanning studios should be forbidden for children and youth under the age of 18 due to the high risk of cancer, says the Canadian Paediatric Society (CPS).
"The CPS is calling for laws to keep children and youth out of tanning facilities. Currently, Nova Scotia and southern Vancouver Island are the only Canadian jurisdictions with such legislation," the group said in a statement.
Dr. Richard Stanwick, president-elect of the CPS, says there is enough scientific evidence to restrict access of those under 18 to tanning studios, similar to how the sale of alcohol and tobacco is restricted.
"Groups like the World Health Organization have made a determination that ultraviolet radiation, and particularly [UV] from commercial tanning beds is now an established human cancer-causing agent, putting it in the same category as cigarettes and asbestos," Stanwick says.
Having parental consent to go to tanning studios is not enough, argues Stanwick, just as "a dad can't take his daughter [to the bar] and order a triple scotch for her."
According to WHO, exposure to UV for children either from the sun or from tanning beds is known to raise the risk of developing melanoma—the deadliest kind of skin cancer—later in life.
"For this reason, particular attention is required to ensure children and adolescents do not use sunbeds," the organization says in a report.
WHO estimates that each year, around 132,000 cases of malignant melanoma and over 2 million cases of other skin cancers occur around the world, most of which are attributed to over-exposure to natural UV radiation.
Stanwick says the intensity of rays from tanning beds is 10 to 15 times stronger than the noon sun, implying that "people who spend 10 minutes in a tanning bed walk away with exposure similar to a full day at a beach or lake."
Brazil banned tanning beds in 2009, and the Australian state of New South Wales (which includes Sydney) will be banning all tanning beds starting in 2014.
California enacted legislation last year to ban minors under 18 from using tanning beds, and the state of Washington is currently contemplating a similar bill. Germany and the UK also limit the use of tanning beds to those over 18.
In Canada, the Canadian Medical Association, the Canadian Dermatology Association, and the Canadian Cancer Society also want access of children and youth to artificial tanning facilities prohibited.
Late last year, Manitoba MP James Bezan tabled a private member's bill for a second time proposing a ban on the use of artificial tanning equipment by those under 18.
Papas Study
Steven Gilroy, executive director of the Joint Canadian Tanning Association, says use of tanning equipment in professional tanning facilities with trained personnel does not pose a cancer concern.
He cites a study co-authored by epidemiologist Mia Papas that was funded by the tanning industry in the U.S. in which the authors examine the data used by WHO's International Agency for Research on Cancer.
Papas and her colleagues say that when the data is separated by the type of indoor tanning used, the bulk of the risk of raising cancer rates lies with medical usage (40 percent) and home sunbeds (96 percent), while professional studios raise the risk by 6 only percent, concluding that tanning in professional facilities doesn't lead to melanoma.
Gilroy says by banning people who, because of their fair skin, can't tan and always burn (skin type I) from tanning studios, the risk of cancer will be reduced.
"Don't get us wrong, it's not that we don't want to have regulation, but what we want to do is to have regulations that are actually going to protect the public," Gilroy says.
Stanwick however dismisses the credibility of the Papas study and says it hasn't been published in a major peer-reviewed medical journal.
"New papers continue to be published on the increased risks of tanning beds and cancer. The issue is credibility—the tanning industry versus all the major medical organizations in North America on the issue," Stanwick says.
"People can believe what they choose. But when they get their cancer which 'experts' do they turn to?"